Upskilling is always a good idea for any expert regardless of their qualification. Education in the field of project management suggests a lot of opportunities for candidates. They can choose either traditional learning in the form of classroom lessons or online courses and study at home. But due to the fact this year any kind of outdoor activity is limited by quarantine restrictions because of COVID-19, online courses and free educational resources for self-study are handy as never before. So, what can you choose today to improve your PM level without leaving home?
If you want to learn more about must-have skills and knowledge any PM should have to stay competitive in the labor market, read our blog post. There you can also find information about paid-for certifications suggested by various PM expert companies, and corresponding examinations.
Online Courses, Exams, and Materials by Project Management Institute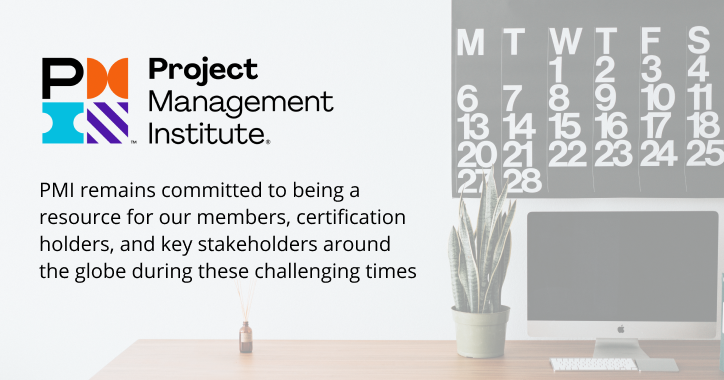 Project Management Institute has created Virtual PM Hub as a way to help at-home employees boost their knowledge and develop skills while working remotely due to the pandemic. They suggest not only free training resources but also integral online courses that are available for everyone who strives for self-development. 
Choose Best Free PM Educational Materials and Courses to Study at Home
PMI has prepared a collection of helpful materials that can be used by both beginners and experienced project managers. It includes online events, study guides, games, podcasts, and courses. 
You can take one of the following online courses for free:
Business Continuity

Project Management for Beginners

Agile in the Program Management Office
Pass Your PM Exams While Being at Home
Besides, you can also pass your PMP certification exam online, just from your place. There's absolutely no difference between the way you'd pass it at a special certification center and at home. They suggest the same conditions, the same questions, and the same procedure. All you need is a laptop or a PC, a good internet connection, and a webcam because you're gonna be supervised during the examination process.
Besides, PMI suggests passing not only this one but also the PMI Agile Certified Practitioner and Certified Associate in Project Management examinations online.
Take Part in Virtual Events Organized by PMI
Social distancing doesn't hinder your commitment to professional development. Apart from taking online courses and considering training materials, you can also participate in online conferences and webinars. 
May, 18-21, a series of online events will be conducted for everyone engaged in project management. You can choose one of the following seminars:

Disciplined Agile Lean Scrum Master:

For Professionals New to Agile, Aligning the Organization Through Portfolio Management

,

Team Member Engagement: Alignment Up, Down, and Across the Organization, Program Management Master Class with Michel Thiry.

June, 17-18, a number of virtual seminars conducted by PM and leadership experts will be available for joining:

Emotional Intelligence for Project and Program Leadership with Sunny Faronbi, Unleashing Your Leadership Brilliance: Developing Confidence and Courage through Neuro-Axiology with Traci Duez, Mastering Scope Management with Brad Bigelow.
The full list of events and information about pricing is available on the official website of PMI. 
LinkedIn Learning Platform for Project Managers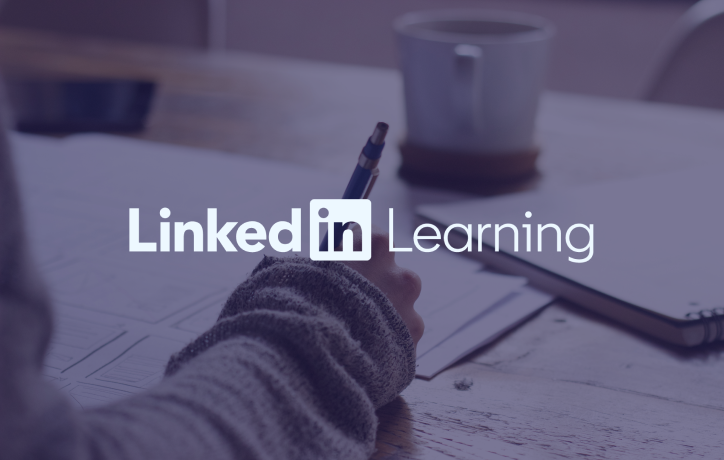 LinkedIn also has an online learning hub for those who would like to improve their knowledge in PM. Though they don't offer completely free courses and materials, you can find many worthwhile resources there. You can have a month free trial, and then if you like it, pay according to pricing. 
What's really convenient is that after taking a course you can pass the exam and add your certification right to your LinkedIn profile with just a click. 
Apart from the courses, you can also reach a library of helpful videos and learning paths. All the available resources are classified according to levels: beginner, intermediate, and advanced.
You can choose from the following PM topics:
Agile Project Management

Business Analysis

Operations Management

Project Leadership

Project Management Skills

Project Management Software
Here are the most popular virtual courses suggested by LinkedIn Learning:
Online PM Courses Held by World Universities and Institutions
Coursera has supported the initiative to provide students with free online courses according to more than 20 fields of knowledge during the forced isolation in 2020. It will be ongoing until July 31, 2020, and students will have free access to their courses until the end of September. The platform gives educational institutions an opportunity to continue their online studies by providing free access to its library. 
You can select any of the areas you're interested in: Business, Data Science, Healthcare, Professional Development, Technology, and many more. In the Business unit, you can find lots of information and available courses in project management. If you're a student, you can't apply for individual use, but you can ask the university staff to submit an application to get access.
And if you're neither a student nor a university staff member, you can also find some useful resources on the platform either for free or on a paid basis. Coursera has a great collection of virtual PM courses, let's just explore some of them:
Besides, starting from March 2021, Coursera has been collaborating with Google. It suggests Google's first online course for project managers – Google Project Management Professional Certificate. It requires no degree and no experience in project management. You'll get a new profession in about 6 months by spending 10 hours a week on studying.  
Self-development is an essential part of a project manager's professional journey. An expert should focus not only on core skills and knowledge but also be in the know of other world trends that can be useful for their work. For instance, embracing digital transformation or having a clue about handy applications and extensions will definitely make you a better specialist and simplify your work.  
Do you regularly upgrade your skills and boost your knowledge in project management? Do you prefer online courses, videos, or face-to-face interaction with lecturers?