Did you know that having enjoyable weekends is essential for your productivity? When leaving the office every Friday afternoon, it's important to actually leave and not just change location. Use these summer weekends as a chance to boost your productivity. Here's a list of activities that will help you be at 110% on Monday morning.
Unplug Yourself
Disconnecting from your work email and phone is job number one if you want to get some proper rest over the weekend. If you keep checking your email, it will feel like you never left work in the first place, since your head will still be filled with work-related issues. Unplugging from social media is also worth considering, since it consumes a lot of time and drains mental energy.
Look for exciting offline experiences, take pictures, and create memories that will make you smile every time you remember them. In fact, taking pictures and videos is actually a good idea, since it helps you be more engaged in the things you do and promotes mindfulness. A recent study by researchers from the University of Southern California, University of Pennsylvania, and Yale University found that taking pictures of pleasant experiences boosts happiness. Here's what Jamal Shiwram, a Project Manager at Kubik, told us about his way of switching off on weekends:
I work on multiple projects at a time, and have a separate work phone. As long as I do not have the work phone around, there is no constant reminder of work while I'm on vacation. When you are truly away from work, the key is to not make yourself available. Do not give an emergency number (depending on the type of work you do). Music and the outdoors are what keep my mind at ease when I'm on a vacation.
Get Outside and Enjoy Nature
A study in Great Britain that involved interviews with over 20,000 people confirmed that people feel happier when they spend the weekend outdoors. More so if they get to spend time by the sea. Being exposed to sunlight helps you get vitamin D, which boosts happiness, while seeing green landscapes reduces depression and improves psychological health. Albert Ponsteen, a PM researcher and co-founder of Epicflow, says that weekends are a good chance for him to spend quality time with family and go biking or windsurfing.
Being outdoors is also a great opportunity to practice mind-relaxing hobbies and bond with nature. Swaroop Bharadwaj, a Deputy Manager at Buhler, says: "I am more busy and occupied in weekends that recharge me for [the] rest of the week – I practice my hobbies, i.e. either bird watching and photography or farming and farm development! This requires short travels with an off-roader I enjoy riding [my] 4×4 off-roader too. Some time to family. That's it weekend is gone and weekdays are always on fast track!"
Get Active
Getting active is another way to boost your mood and give your brain a break after a hard work week. Getting active outdoors is even better. Paul Oldfield, a team member at Youmanage HR, says the "best [thing] for me is a hike up a hill. It changes my 'focal length' in many different respects, and that's a core need." Victorine Ghobeira, a Project Lead at Dataquest, also likes this type of weekend activity: "one of my favorite is hiking! Not only [do] outdoor activities increase heart rate and keep you fit, but being exposed to nature helps increase the serotonin level and improve your mood. The sights, sounds and smells of nature can ease your busy mind and transform you into an emotionally balanced and positive person, which helps you become more creative and efficient at work." Researchers at the University of Vermont found that even 20 minutes of aerobic exercise can improve your mood for the following 12 hours.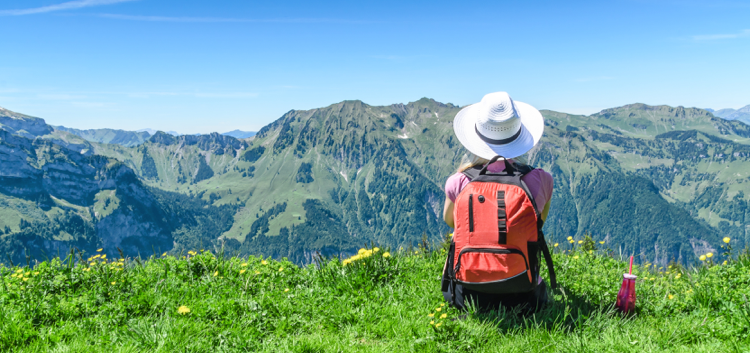 As an alternative, you could plan a short trip abroad or spend the weekend by the sea, swimming and taking walks along the shore. The key is to be physically active, no matter what you do. Muratgali Karimsakov, a Project Engineer at Karachaganak Petroleum Operating, has similar preferences: "Cycling or jogging, if I need release and recharge of physical energy. Any other activities, but the important point here is to listen to your body and soul, what they need."
Do Something New
Doing something exciting and different makes time go slower. When your mind processes new information, its perception of time changes. Exploring new environments, gaining new experiences, or doing anything you've never done before will slow down time and make it seem like your weekend is much more than two days.
Why not consider mastering acting, which will help you improve trust, strengthen your relationships with your relatives, and give you an unforgettable experience? Alexey Mikhalevich, a Solution Architect at Epicflow, enriches his weekend by taking acting classes with his wife (picture 1 below). You could also make something with your hands. Svitlana Trofymenko, the Head of Marketing at Epicflow, attends oil painting workshops where no art experience is needed (picture 2 below). She describes the experience as a mindful art retreat that helps her deepen her self-awareness and creativity. Julia Utrobina, a Front-End Developer at Epicflow, likes to spend her weekends making soap since it brings her joy, tranquility, and an influx of artistic inspiration (picture 3 below).
These activities are not just relaxing but also stress-reducing. Remember that you're not doing it as a professional who has to be perfect at the craft but as an amateur seeking to have fun. If painting isn't your cup of tea, you could try coloring, which is known to relax the fear center in the brain.
David Johnson, an Agile Coach at USAA, says: "I will typically 'build something' to take my mind away from work and exercise my creative side. That can be furniture, wood carvings or pencil/charcoal drawing. [I] also will toss in grilling something & having a few beverages out by our pool while listening to music. Doesn't always result in 'being full of energy' but it certainly helps clear my mind of work related issues.  That mental reset is key for me." Muratgali Karimsakov also likes activities that involve creating something with your hands: "Handcrafting, if I want some creative and enjoyable activities."
Declutter Your Mind
Getting your mind sorted out and free of work-related issues is an important part of the weekend. Among activities that might help you declutter your mind are, surprisingly, washing dishes, organizing your drawers, folding the laundry, or even washing your car. Such activities require little mental effort, yet they keep you physically occupied. You'll feel both productive and relaxed, not having due dates to follow or standards to meet. When you sort out the physical environment around you, it also impacts your mind, making it clearer and better structured. Many people recognize decluttering as an effective way to spend the weekend. Here's what John Barker, the head of Barker Management Consulting, says about it: "This time of year it's definitely taking the time to grill out. By the end of the week, my home office desk is relatively cluttered. I'll spend either Saturday or Sunday just straightening it up. It feels like that declutters my mind as well before Monday rolls around." However, be careful not to let such household chores completely take over your weekend.
We would like to thank everyone who shared their weekend ideas for this article and wish them inspiration, energy, and productivity! To make your weekend great and your summer unforgettable, put some exciting activities on your agenda and be proactive about your free time. Alexander Keenan, a Senior Software Engineer, says that "if you do not plan for good events in your life you're much less likely to have them happen. Just as in business you can react or your can make things happen."
Are you looking for project management software that will let you rest on vacation and save your projects? If so, then you're on the right track. Just leave your contact information in the form below and our PM researchers will demonstrate how Epicflow can work for you. In the meantime, check out our latest read on how Epicflow can help you manage multiple projects successfully.