Elon Musk, the world's most famous CEO, workaholic, and multi-project manager who's running lots of Tesla, SpaceX, and Neuralink initiatives, will probably end this year with a tale of project delay. As covered all over the news, one of Musk's projects, the Tesla Model 3, has so far not delivered on its promise and is months behind schedule. While Musk believes that this is just a slight shift of the plan, he's already lost $600 million. In addition, 400,000 people who paid their $1,000 share to get a car are still on the waiting list. Despite being the hardest-working person in Silicon Valley and perhaps the most overloaded, Elon Musk probably still has some things to ask Santa for this year. Praying for Model 3 cars on the production line would be too materialistic, and we think that Elon Musk is, or at least should be, driven by higher purposes. Here's what we think is on Musk's wish list this year.
A Bit of Extra Magic
Musk has repeatedly compared the environment where Model 3 cars are being produced to Dante's eighth circle of hell after an outside supplier that assembled batteries into modules failed. The Tesla team had to rewrite software from scratch, stalling production.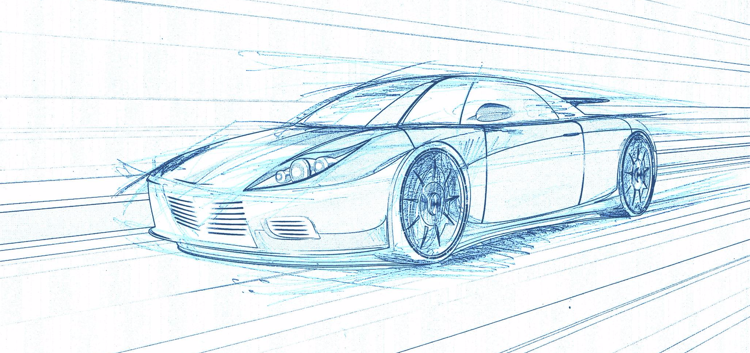 In May 2017, The Guardian reported that Musk's own mantra of excessive working hours and overcommitment is barely supported by his employees. His workforce has kept experiencing health issues:
Ambulances have been called more than 100 times since 2014 for workers experiencing fainting spells, dizziness, seizures, abnormal breathing and chest pains, according to incident reports obtained by the Guardian. Hundreds more were called for injuries and other medical issues. – Julia Carrie Wong, The Guardian
It's difficult to imagine what's happening on the workfloor now. Presumably, Musk's aggressive production goals have resulted in even more grueling pressure since Tesla has experienced difficulties with the Model 3. As Musk seems to enjoy nights and sunsets on the roof of the Gigafactory, working himself to the bones, his employees are likely spinning their wheels and dreaming of a manager who would treat their health, hobbies, and families with due respect.
According to the observations of our scientists, Albert Ponsteen and Jan Willem Tromp, the pressure is counterproductive and overload is one of the three problems project managers should solve in multi-project and multi-teaming environments. Overload only hinders the progress of teams, placing them in stressful situations that are far more difficult to address in the end.
What Elon Musk is probably hoping for is an instant solution to streamline the production line.
A Tool for the Nano-Manager
Speaking to a Wall Street Journal reporter, Elon Musk once called himself a nano-manager, able to control billions of tasks more than the average CEO. But it appears that there's been a crack in Musk's nano-management style, and one piece taken out from his perfect house of cards has ruined the expectations of believers in getting their vehicles when planned. Despite a new rigorous approach to project management and gargantuan ambitions, Musk has a long list of failures. This time, he also failed to identify the weakest link and as a result, his project got delayed. We have no doubt that Santa knows what a nano-manager needs – a piece of intelligent software that gives full visibility over multiple projects and resources and informs about bottlenecks in advance. After all, apart from Tesla, Musk has to work on many other projects as well.
A Medal in the Race Against Hyperloop Competitors
To free some time for releasing bottlenecks in Tesla Model 3 production, Musk had to postpone a semi-truck project, and what's more, his Hyperloop system appears to be behind his competitor Richard Branson's Virgin Hyperloop One. Hyperloop, a futuristic transport system that's supposed to be immune to weather and twice as fast as a plane, is one of Elon Musk's greatest initiatives to relieve the pains of public transport.
Musk was the first to give the idea a try, but as it turns out, Virgin Hyperloop One's system has just broken Musk's speed record according to Futurism. While Musk was tinkering with the Tesla Model 3, Virgin's Hyperloop One system has achieved nearly 387 km/h (240 mph), shattering Musk's record of 355 km/h (220 mph) from August 2017.
Despite the above-mentioned mishits, we'd like to congratulate Elon Musk with the release of SpaceX's new rocket, the Heavy Falcon. Hopefully, Santa won't miss the chance to help out Musk with a bit of his magic.
You're also welcomed to visit the Epicflow demonstration to discover how analytical-based prioritization can save your projects from failure. Let us know your contact info in the form below.