Digitization is the new black for business leaders. But once you've created a digital disruption strategy for your enterprise, be prepared for the ever-shifting scope of technologies. You'll have to learn how to pace your workers in response to these new technologies. The question we raise in this article is not how to start your digital journey (these digital transformation courses will help you embark); the question is how to embrace digital change when each new day brings a new storm of updates. The question is how to not let technology outpace you, your employees, and your business.
Inspired by Gartner's Top Strategic Predictions for 2018, we decided to explore the parallels between enterprises and the world's top runners in light of how runners successfully develop pace. It turns out that businesses and runners have a lot in common.
Digital disruptions and straightforward trends show no sign of being reduced in frequency or impact. Instead, those who seek value from technology-based options must move faster as their bimodal IT efforts move into high gear. […] A good place to start is to review the way others develop pace. – Gartner
Set a Target to Continuously Improve Results
Usain Bolt, a Jamaican sprinter, is the fastest man in the world and has earned three gold medals at three consecutive Olympics. His Olympic record is running the 100 meters in 9.58 seconds. The golden rule that Usain Bolt keeps repeating is "state your goals and make them real." Runners keep on establishing and pursuing explicit goals. As soon as a runner achieves a goal, they begin to work toward a new one, whether it boils down to running a few milliseconds faster or is distance-related. Businesses, no matter the size, should adopt a similar process as well, striving for continuous improvement and catching new tech wave. Business agility it includes regular experiments with new capabilities and means truly staying on the cutting edge and mastering digital transformation.
Read more: How to Blend Agile Principles into Your Methodology
Start From Where You Are to Be the Best Version of Yourself
Runners start from where they are. They know exactly what they've achieved and under what conditions, what they can achieve, and what they want to achieve next. Knowing where they are and seeing different types of dependencies, they understand their power. Meb Keflezighi, America's most beloved marathoner, emphasizes the importance of taking steps based on your abilities:
I run to win but winning doesn't always mean getting first place. It means getting the best of yourself in each race. – Meb Keflezighi
Almaz Ayana, Ethiopia's fastest female runner, credits her victories to training, saying that training is her doping. For the same reason, enterprises should start with a preparation stage to collect information about their current state in the digital coordinate system. By having a detailed knowledge base and the opportunity to look at what you've done previously and by understanding your weak and strong points you can determine what your next technological advance might be. The first step in your digital preparation is to improve visibility over the digitization process and ensure that there are no blind spots in your plans that could minimize the success of future updates.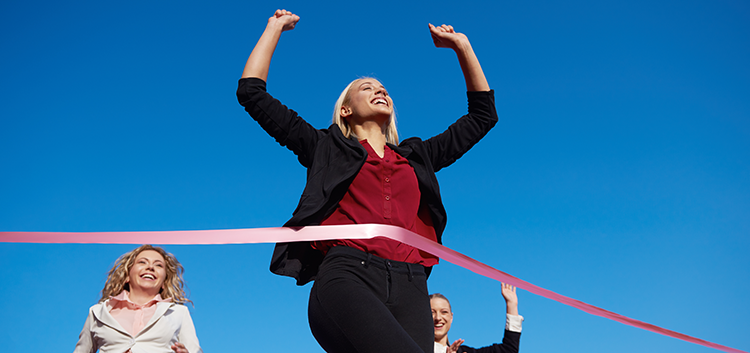 Read more: 7 Tools To Make Life Better for Business Leaders
Listen to Your Body to Find Uniqueness
Runners can make realistic estimates as to what to expect from their bodies. As a matter of fact, they complain when overstressed and overworked. By listening to their bodies, runners can tell when to charge ahead and when to back off. They know how much pressure to apply in specific cases to prevent themselves from harming their chances of victory. Mo Farah's success is a great example of this. As Britain's most successful distance runner, Mo learned how to become lighter on his feet by adopting a mid-foot strike running style.
Businesses that have embarked on courses of digital transformation and would like to control and keep up their digital pace have to filter out technologies that are likely to cause more problems than they solve. What your enterprise should be aiming for is technical harmony inside the company to simplify the lives of both your employees and customers.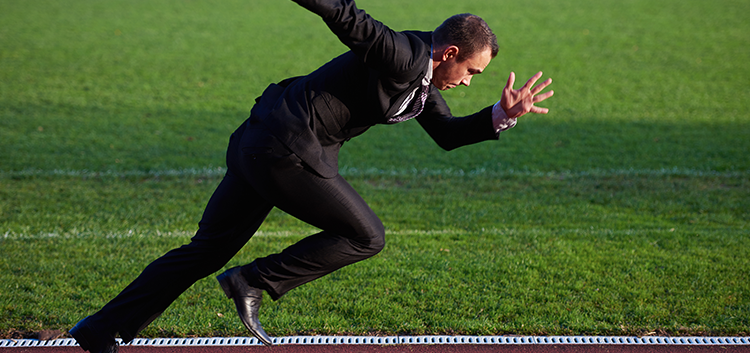 To achieve this, listen to the heartbeat of your company, test new products, and assess their impacts as soon as possible. Don't overstride.
Find Your Achilles' Heel to Know What's Holding You Back
What's holding you back by a few seconds? Coaches have sufficient information about their runners' weaknesses and try to strengthen them. Eliud Kipchoge, the undisputed world marathon champion and the 2016 Olympic marathon gold medallist, had the opportunity to improve how he managed energy levels during marathons, according to Dr. Brett Kirby, a Nike Sports Lab researcher. To improve Eliud's capacity to manage energy, as Kirby told Men's Fitness, the lab personalized Eliud's Vaporfly Elite shoes and adjusted the level of carbohydrates in Eliud's drinks. By strengthening these points in his activities, Eliud was able to "maintain race pace at a lower required oxygen cost and preserve stored muscle energy levels for longer durations." This case is a parallel for what business leaders and employees need to do. Knowing your employees and their weak spots better will allow you to decide whether they need a specific tool, are able to use it.
Read more: How to Provide Constructive Feedback
Build Up the Optimal Speed to Save Energy
Another lesson that enterprises can learn from runners, according to Gartner, is to always vary their speed, adjusting it to test how hard they should push in different situations. According to Gartner, "efforts will be sustained by sometimes avoiding the crawl, walk, run approach and embarking on a skip, hop and jump journey for some specific high-value scenarios." Jan Willem Tromp, one of Epicflow's co-founders and a triathlon athlete himself, has long realized that building optimal speed is essential both in running a race and managing a company. He has put his experience and running spirit into the development of the Epicflow project management application.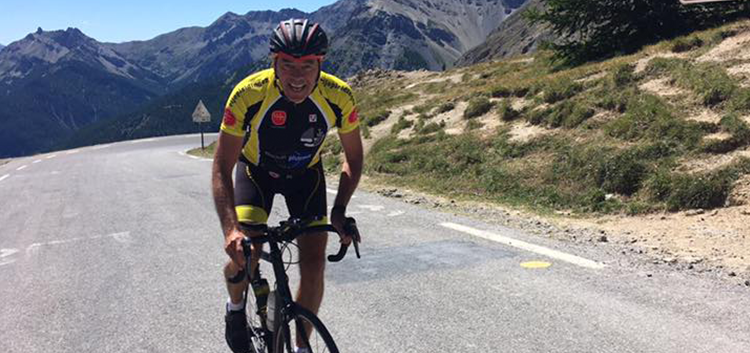 Jan Willem at Embrunman, Col d'Izoard France, August 2017
Epicflow is an add-on for MS Project and Jira that helps project managers better understand a business's weak points across all projects, as it functions at the resource level. With Epicflow, you're in control of sustained implementation of digital technologies and can see the effects on your team's performance.
What's the first step to becoming the fastest project runner? Book a live demonstration of Epicflow using the form below.