Embrace Digital Transformation

with Epicflow








Digital Transformation Fueled by AI
Clear priorities are critical for a multi-project environment, where several projects run in parallel with a shared pool of resources.
As far as priorities between multiple projects can't be calculated by the human brain due to the extra-large amount of data, AI-powered software capable of analyzing the input is a must.
Epicflow is the next-generation software that utilizes machine learning and predictive analytics to ensure your business' success 
Automatic prioritization of projects and tasks based on predictive analytics
Real-time bottleneck detection and ongoing workflow control with immediate project change effect
AI-powered resource allocation based on team members availability, capacity, demand, and skill levels
Prediction of threats based on historical and real-time data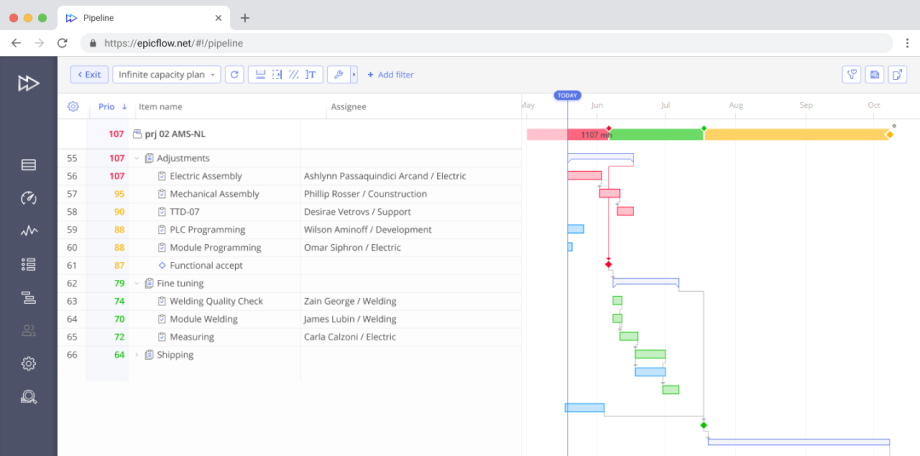 Automate Processes and Gain Full Project Transparency with Epicflow
Real-time data analytics
Task prioritization
Epicflow prioritizes all project tasks taking into account all contributing factors and presents the projects from the highest to the lowest priorities on the pipeline.
Resource allocation
Epicflow automatically allocates resources based on the demand, their capacity, availability, and competences to the tasks depending on their priorities.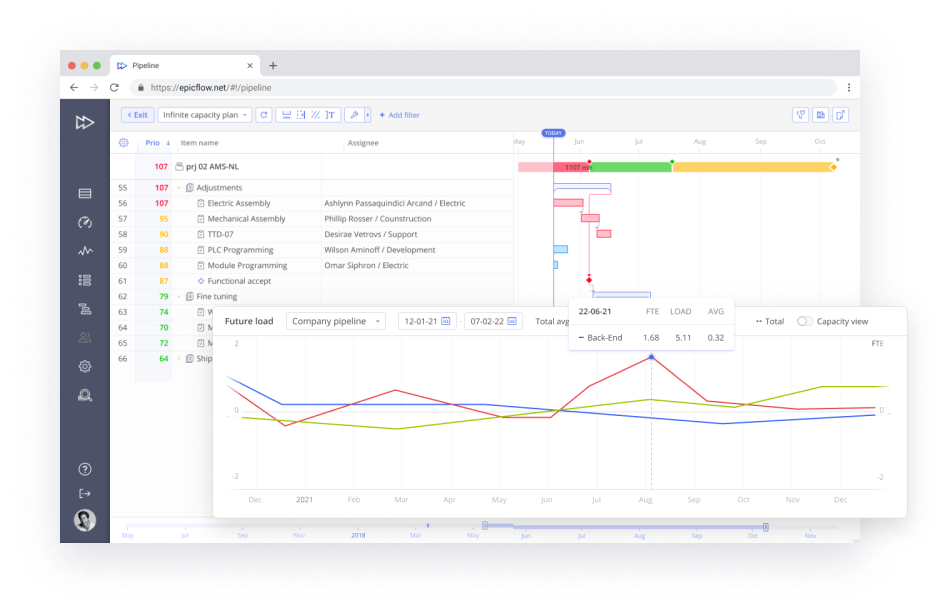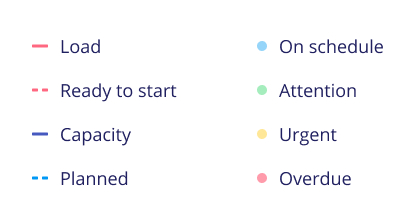 Analysis of historical data
With historical data in hand, you can analyze the teams' demand and output as well as their performance to make corresponding changes for other projects and use them for lessons learned.
Examine the resource load and capacity changes over time as well the amount of work that has been performed on the Historical Load graph.
Recalculation
If any undesirable events happen (e.g. an employee gets sick), Epicflow recalculates the priorities and reallocates resources automatically based on real-time data. So, you don't have to reschedule anything yourself or look for additional resources. Epicflow will improve the situation right away.
Gap prevention
If any constraints are likely to occur, you'll get notified beforehand and have time to take measures to avoid them.
Bring innovation to your business with unique resource management features

Dashboard
All project- and budget-related information in micro and macro views

Task List and Timesheet
Tasks prioritized with regard to inter-project relations with all task-related data
Future Load Graph
A graph that identifies bottlenecks beforehand, so you have enough time to implement necessary changes

Material Resources
Manage equipment and raw materials used in your projects

What-if Analysis
Check the impact of your decisions in a simulated environment without any harm to real projects
Module Library
Decrease planning time by using typical project elements for similar projects

GDPR
The data you put into the Epicflow system is reliably secured according to the EU General Data Protection Regulation (GDPR).
Secured network
All the information entered to Epicflow is encrypted and guarded within our secured networks. Any personal and project-related data is visible only for the company that owns it.

Flexible permissions
Full control over all the data in the system – you can grant or hide project details for any project team member depending on their role and level of involvement in the company.
Integration with Your Tools and Methodologies
Make the best of your current PM tool by integrating it with Epicflow. As a result, you'll keep working in your homelike environment but improve your outcomes with new features.
Epicflow can be integrated with any tool of your choice as well as any project management methodology used by the company or individual team.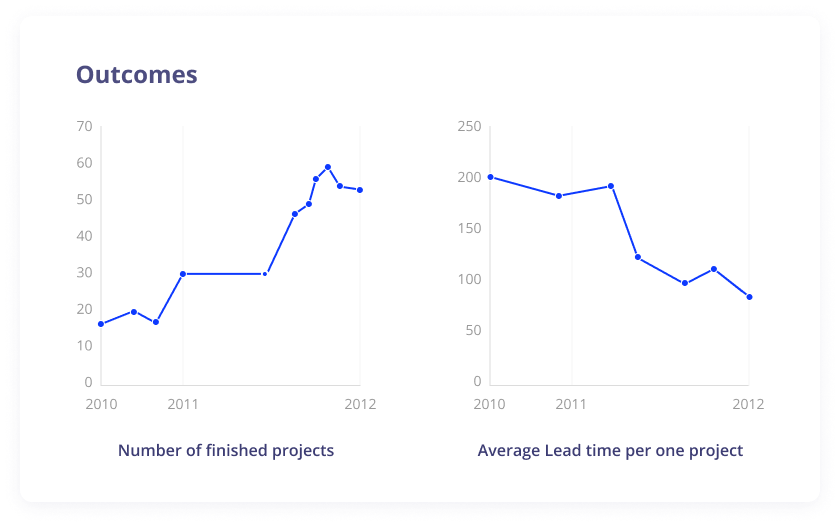 "Twelve years ago, TKF's R&D Department found itself on the brink of multi-project chaos. With Epicflow they increased output by 200% and reduced lead time by 50% in 2 years."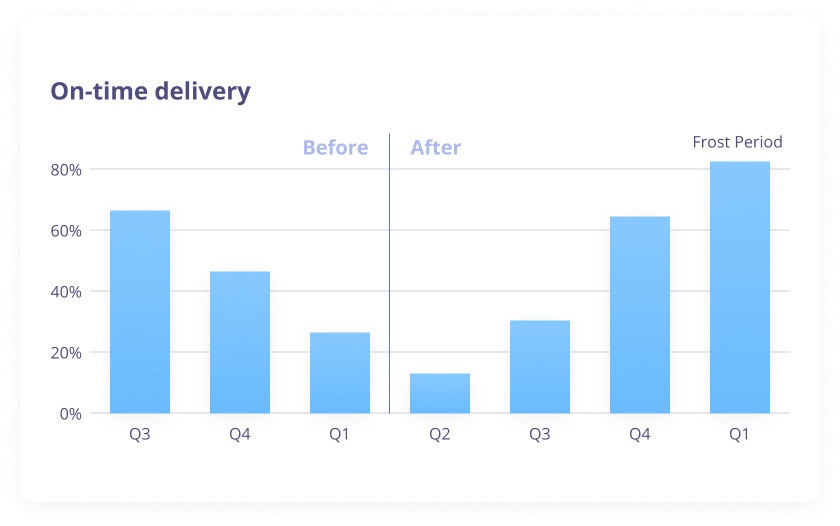 "On-time delivery is not a myth. We're now able to deliver on time and improve our service in a faster and more efficient way."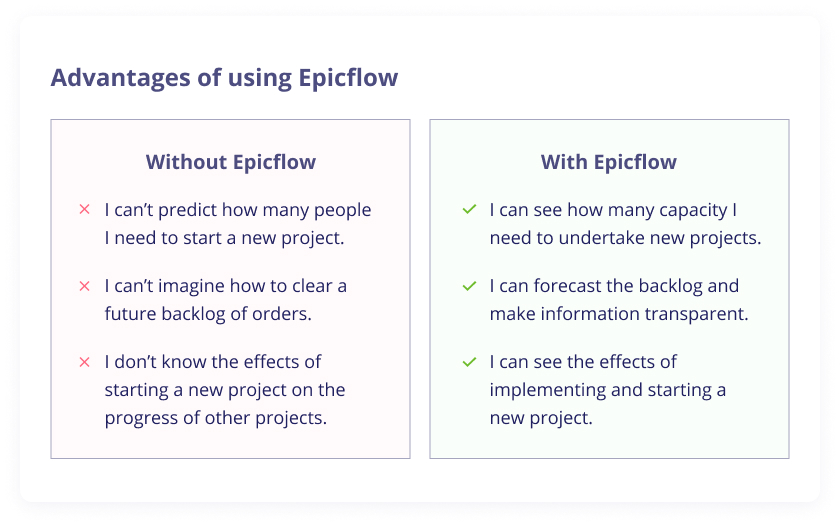 "Epicflow helps me getting our projects to meet the strategic goals of our organization."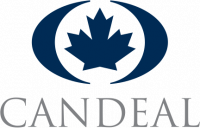 Achieve more with Epicflow
Book a call with an Epicflow expert and find out how you can manage your resources better