AI-Powered Multi-Project and Resource Management System
Epicflow is a Joscar-registered project and resource management SaaS product designed to resolve complex challenges of a multi-project environment with a shared resource pool.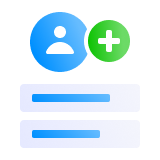 Resource Management
Adding an unlimited number of users in a few clicks
Simple and convenient group management
Multi-groups for easy management of joint resource groups
Skill management for efficient task allocation
Material resources to control the usage of raw materials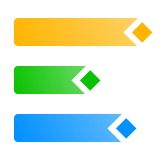 Project Management
Pipeline with a clear overview of all projects with milestones, priorities, and inter-project relations and filtering opportunities
Gantt chart with a schedule display
Dashboard with micro and macro views of all projects in the system against time and budget constraints
What-if Analysis for examining the impact of any project transformations on the further flow without any harm to the real environment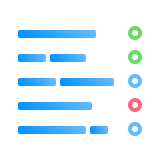 Task Management
Task List with a catalogue of prioritised project tasks
Task Card with all task-related information: assignments; remaining, spent, and total hours, required skills, and more
Timesheet to let you overview the output produced by the project teams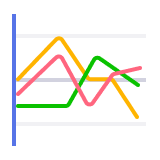 Performance Analysis
Historical Load Graph provides resource load, capacity, and output changes overview within established time frames in the past
Future Load Graph displays resource load changes in the future
Burnup Chart demonstrates the 

team's progress against completing the project 

Bubble Graph with project and budget views gives an overview of the workflow and budget consumption with regard to possible constraints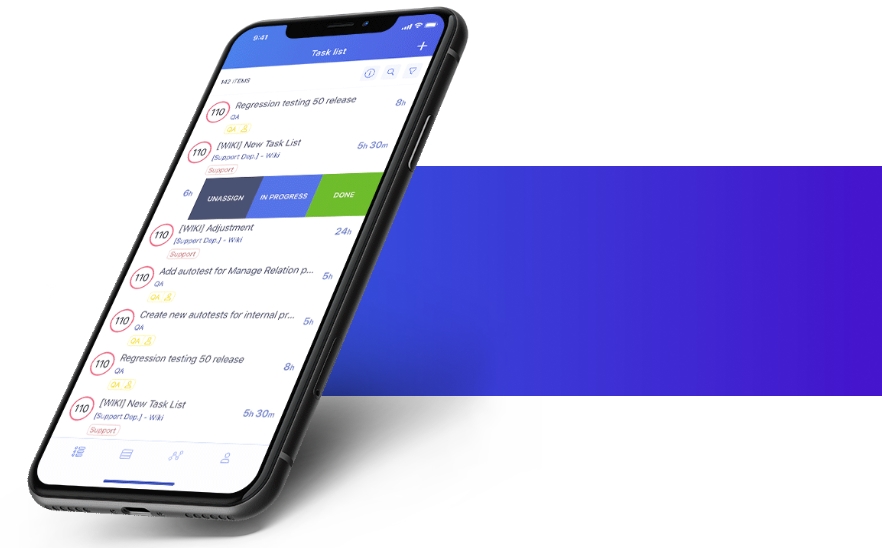 Epicflow Mobile Application
Personal Task Manager
in your pocket
With our mobile app suitable for Android and IOS you can check, assign, and complete your own and your team's tasks as well as assign/reassign tasks to resources wherever you are. 
Integration Opportunities
Epicflow Integration with Project  and Resource Management Solutions 
Epicflow supports integration with Jira, MS Project, Oracle Primavera, and our team can develop integration with any management solution of your choice.
What's more, the integration of Epicflow with a human resource management system will provide you with a lot of additional resource management opportunities.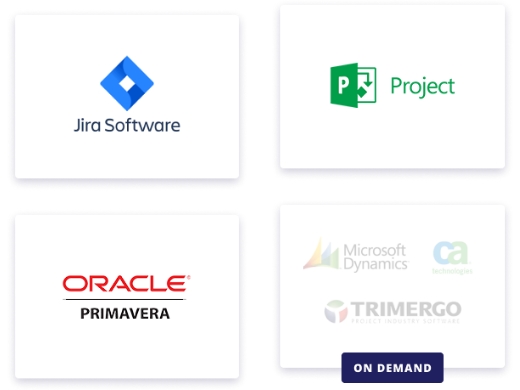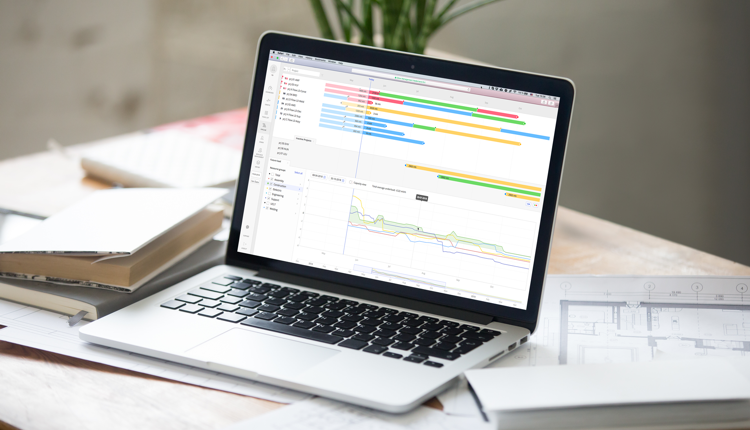 Technical Support and Knowledge Base
Epicflow clients have a free access to a knowledge base with technical papers, manuals, and FAQs and get assistance by our technical support engineers both in a real-time environment and offline. 

Edwin Kuiper - Partner Manager, KPN
"On-time delivery is not a myth. We're now able to deliver on time and improve our service in a faster and more efficient way."

Hans de Boer - Director of R&D, TKF
"We increased our output by 200% and reduced lead time by 50% in 2 years."

Nancy Underwood - PMO, VieCUri
"Epicflow helps me getting our projects to meet the strategic goals of our organization. My favorite feature is the "What If Analysis" which gives us the ability to see what is going to happen if we proceed the way the things are happening now."
Epicflow is perfect for any industry.
Our clients are experts from:
Defense industry
Automotive industry
Construction & Engineering

Healthcare

Information technology
Shipbuilding











Fill in the form to Improve Your Project and Resource Management Strategy