Epicflow Mobile App
Our team has developed iOS and Android versions of the app to let our users access their work environment from any place and make necessary updates, like checking the task list for planning or changing statuses of their tasks.
., 
Manager Mode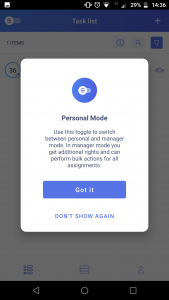 The MM page provides you with the following opportunities:
Swiping for convenient task resource management: choose an assignee for a task or change task status, and accomplish all assignments; 

Examining projects, summaries, tasks and changing them (changing summaries, predecessors, successors, etc.);

Creating milestones, summaries, and tasks;

Creating and editing project phases.
User Card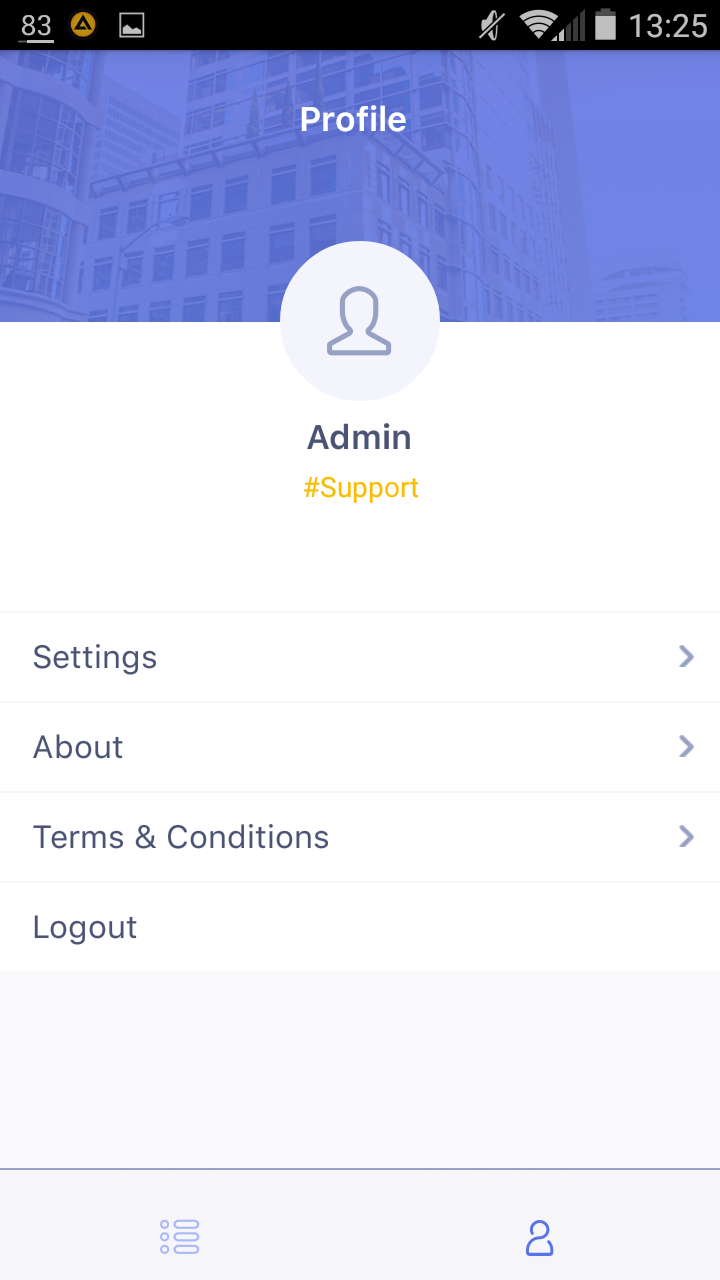 In User Card, you can see your short name, email address, and the group(s) you belong to. From there, you can go to Settings and Terms & Conditions or log out.
Task List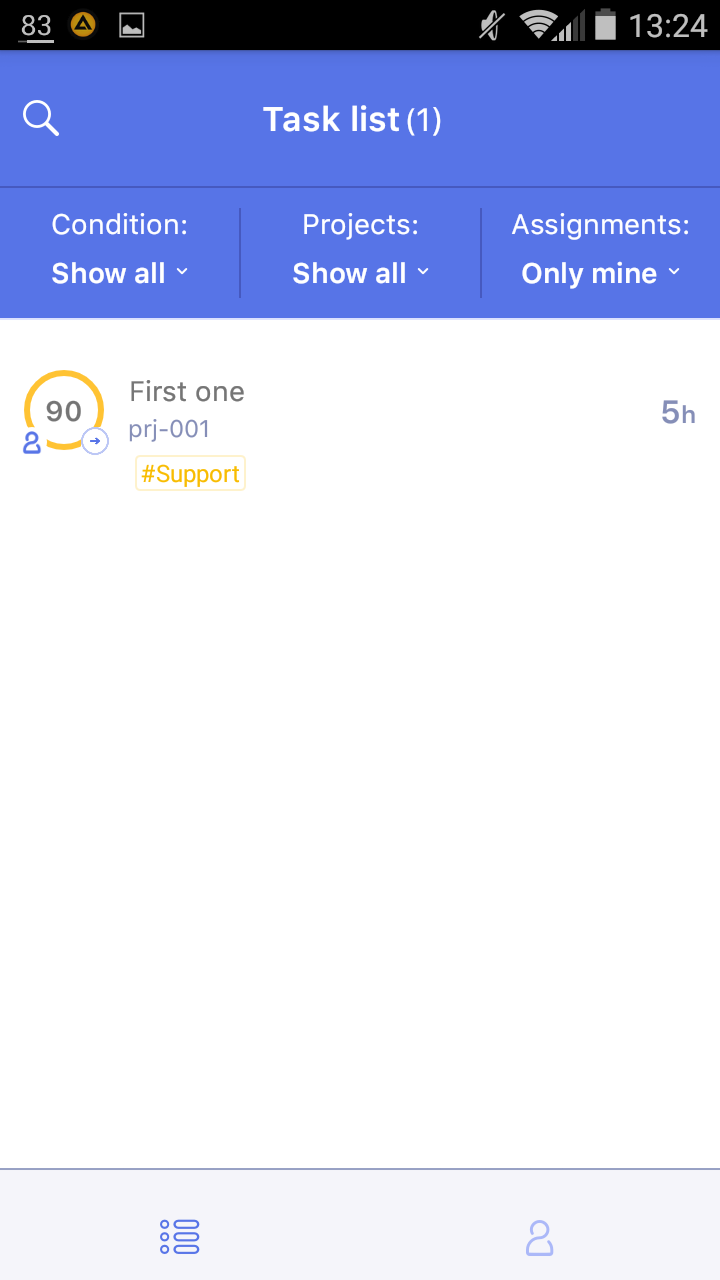 Task List presents current tasks suggesting the best possible combinations of project priorities. It brings high priority tasks to the top, indicating project delays in days.
An icon near a task means that you're assigned to accomplish it.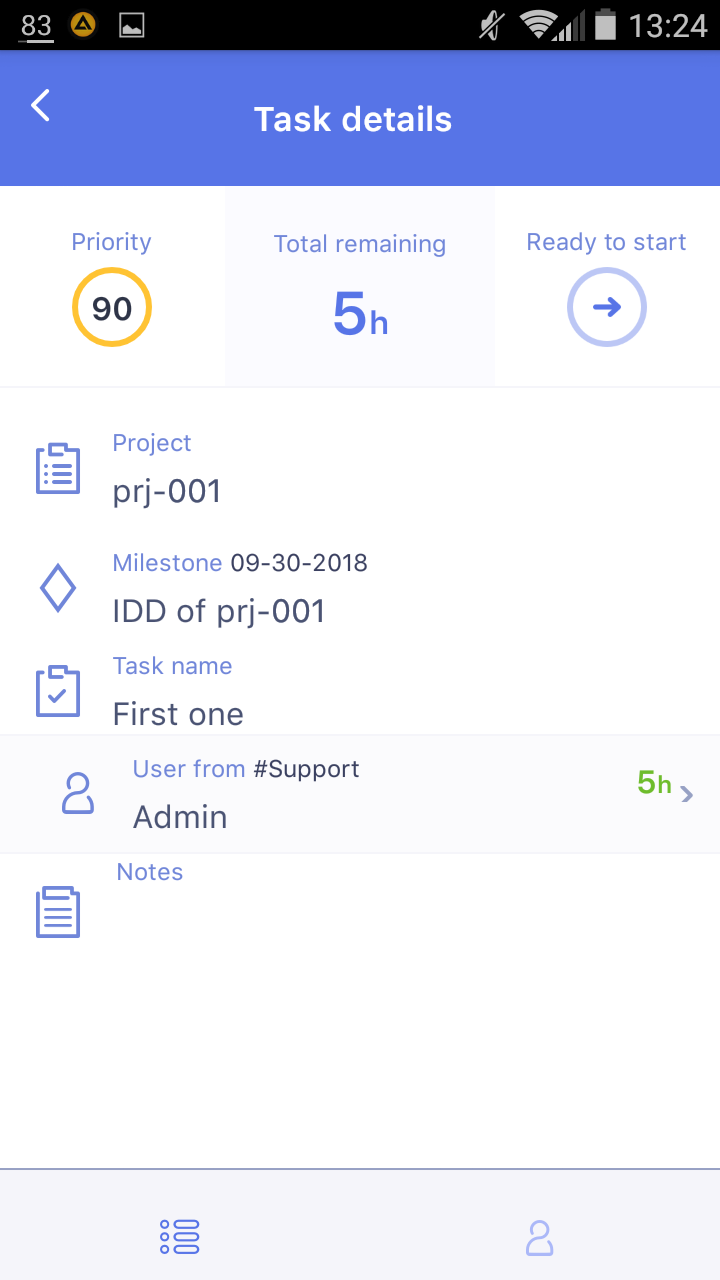 Task List consists of the following three pages: Condition, Project, Assignment. So, you can filter your tasks accordingly. To reset filters, shake your smartphone or click "Reset filters".
My Work Log Page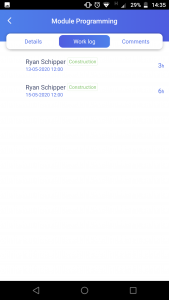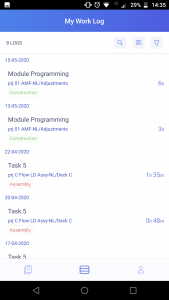 Examine tasks and work hours logged for their accomplishment. Right from this page, you can go to a certain task where your time has been logged.  
Material Group 
Control the material consumption right from your mobile app. 
Logging In
Logging in is available either by applying your email and password or using the QR code displayed on the screen after logging in from your PC.
Available on