Manage Multiple Projects on
TOC Principles with Epicflow
When working in a multi-project environment, single-project TOC-based solutions turn out to be inefficient.
The reason is simple: in this kind of environment, it's really difficult to apply a drum concept because there are almost no organizations where it's stable.
That's why we've created Epicflow – a powerful tool for managing multiple projects simultaneously that works according to CCPM principles.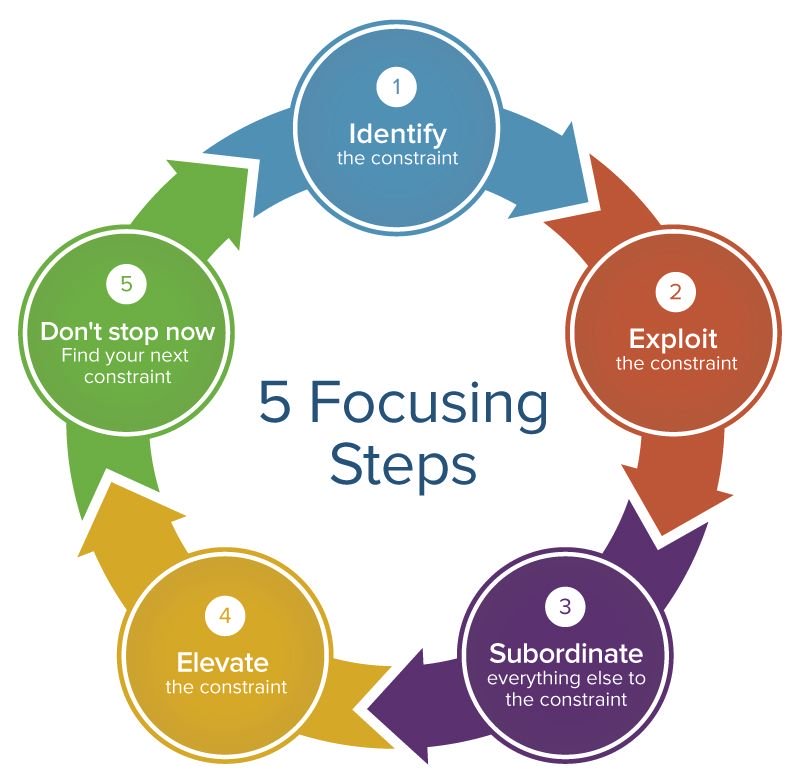 How Does Epicflow Follow TOC Steps?
1. Identify the Constraint 
For a single project environment:
Find a critical chain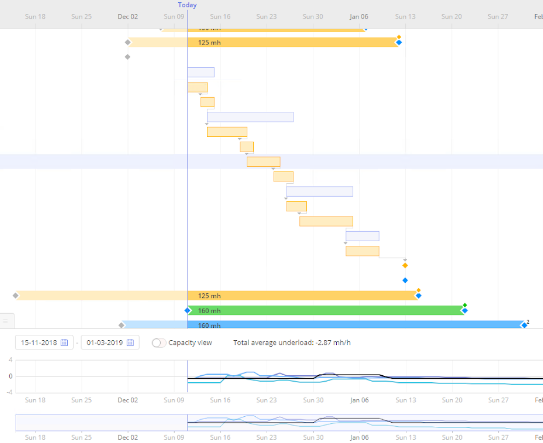 For a multi-project environment:
Recognize the resource overload
2. Exploit the Constraint 
Make sure of the progress on the critical chain by using Epicflow's Priority List.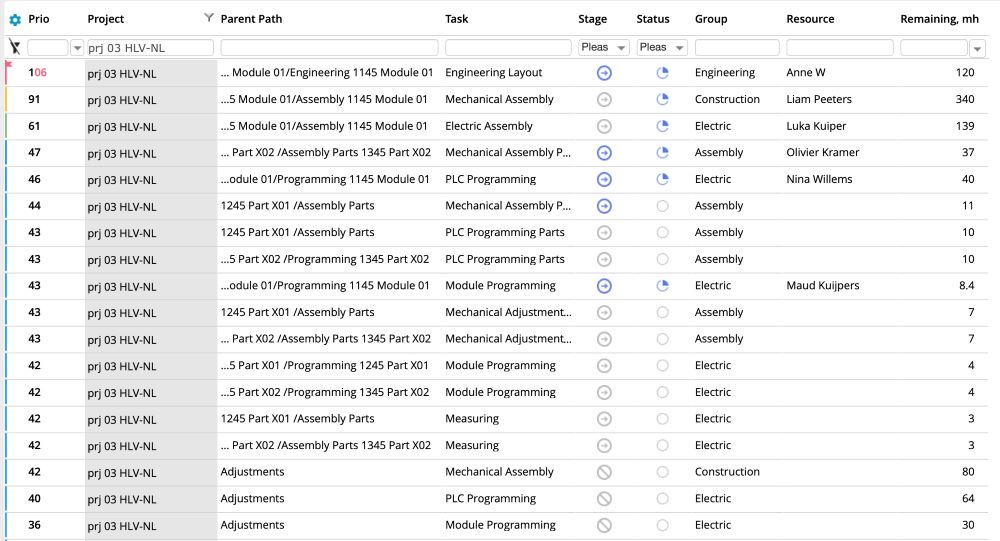 Maximize the output of your current constraint by comparing the capacity and output and taking actions to improve the situation.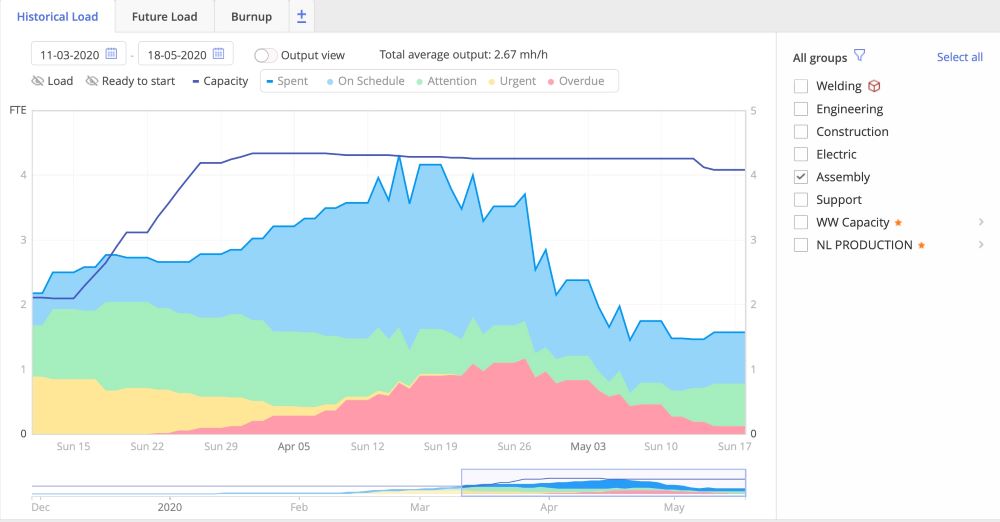 3. Subordinate Everything Else to the Constraint 
Protect the progress on the critical chain using Epicflow features:
Use Task List and Task Card to see that the resource has an adequate amount of work (they're not underloaded or overloaded) and that tasks are performed based on the priority coefficient.
We can see upcoming tasks the initiation of which can be done only after the previous one is finished. So, the most important thing is to make a resource work on the current constraint.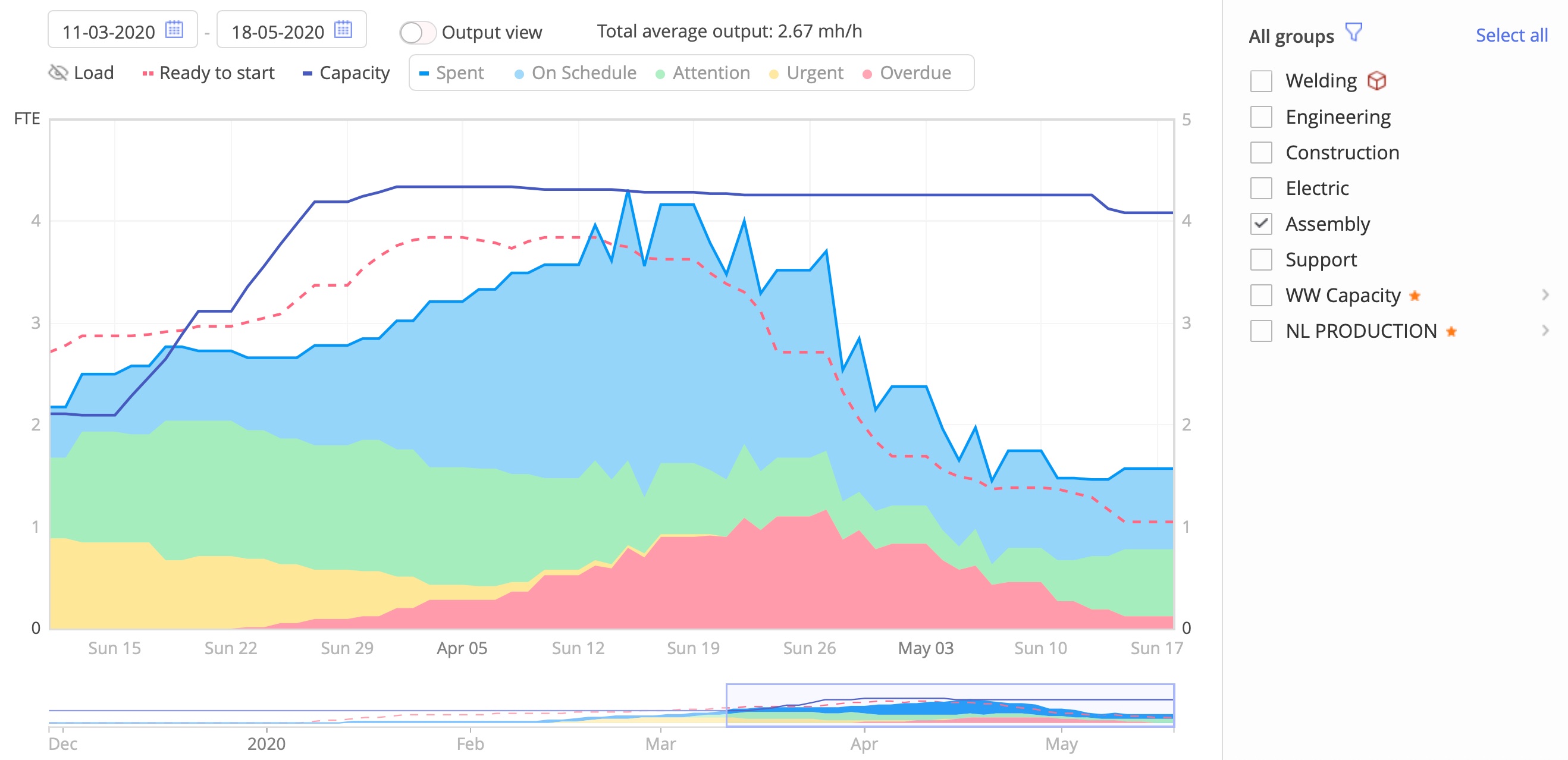 It works according to the roadrunner mentality or relay race approach: any activity should be started right after the predecessor activities are completed.
4. Elevate the Constraint 
Be flexible when it comes to work organization. Consider the load of all groups and then check out what you can do to balance the workload.
If a resource from group A is overloaded, and the one from B group is underloaded, you can put them in charge of the current tasks of the A-group constraint.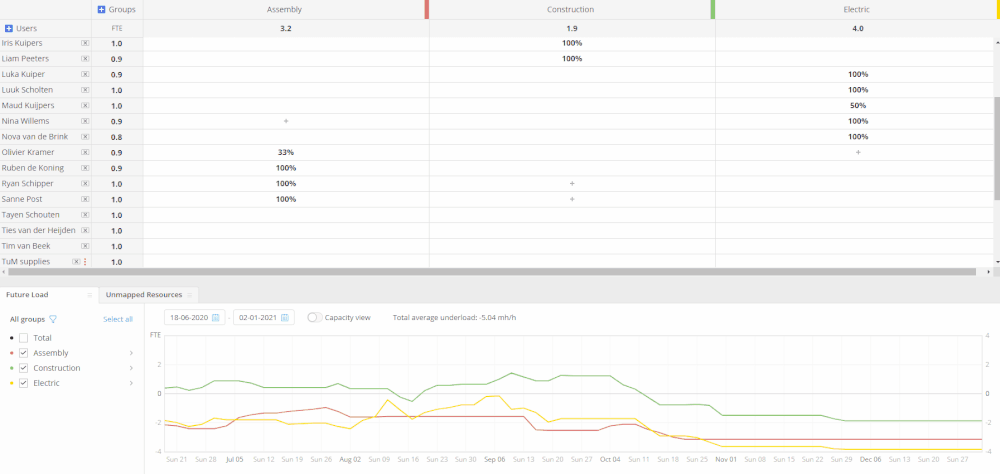 5. Find Your Next Constraint
Don't let inertia rule your world but go back to step 1.
KPN, a Dutch telecom company
increased their efficiency by 21%
improved deliverability from 18% to 80%
halved their completion time
reduced their "red orders" by 80%
TKF, a Dutch company
producing building, industrial, and telecommunications solutions for the construction industry
increased their output by 200%
reduced lead time by 50% in 2 years

Jan Mark Molenaar
"Epicflow gives us much better proritization and shows what steps      should be taken to fulfill our projects."

Hans de Boer

Jan Tournois
"This product has given us a significant improvement in the amount of products we can deliver nowadays."