Epicflow: your competitive advantage
improve productivity
decrease lead-time
manage overproduction
use capital more efficiently
Learn More
Production Planning
Delivery of a completed ship by a specified date requires careful and detailed planning.
Epicflow makes planning process simple while also accounting for your current load, available resources, future events that affect load and capacity of your resources. 
With Epicflow you can plan fast, provide accurate estimates, and execute your plan to deliver what you promised.
Plan faster with module library
Building a ship is a process that's been polished to near perfection which means that many tasks are performed similarly on different projects. For example manufacturing and assembling parts to build a block requires similar processes on tanker #17 and tanker #340. You can save these tasks or complete stories and re-use them. If you need a cargo ship with 5 blocks just move the story from a library to the pipeline and tasks will automatically be assigned to fitting resources and you will see how resource load is changing as you add more tasks.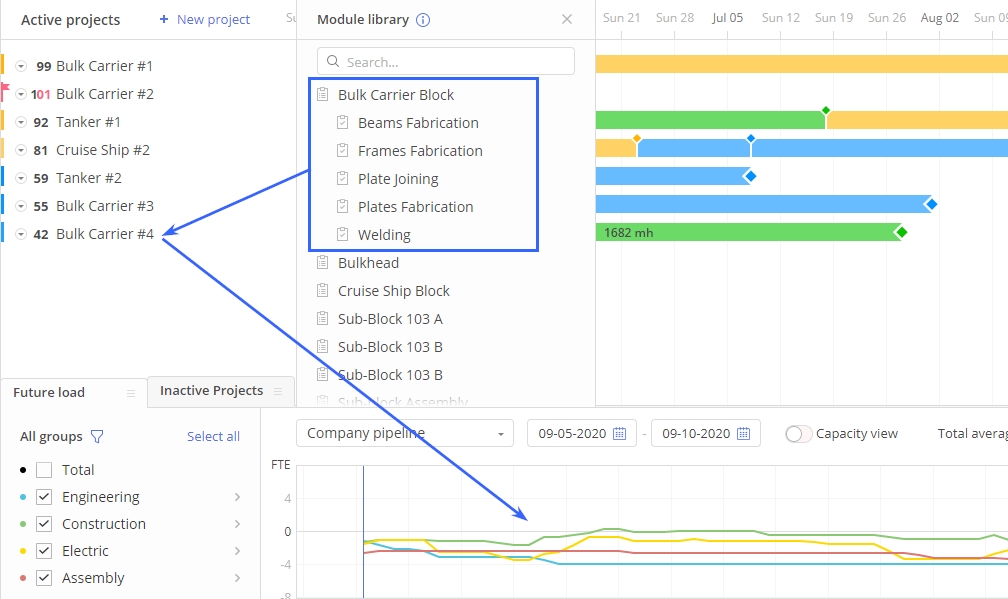 Identify and relieve constraints
With what-if analysis feature you can jump to any date in the future and see what's going to happen to your projects if make certain changes, e.g: changing a team size, adding new project, changing deadlines, assigning a resource to multiple teams and etc.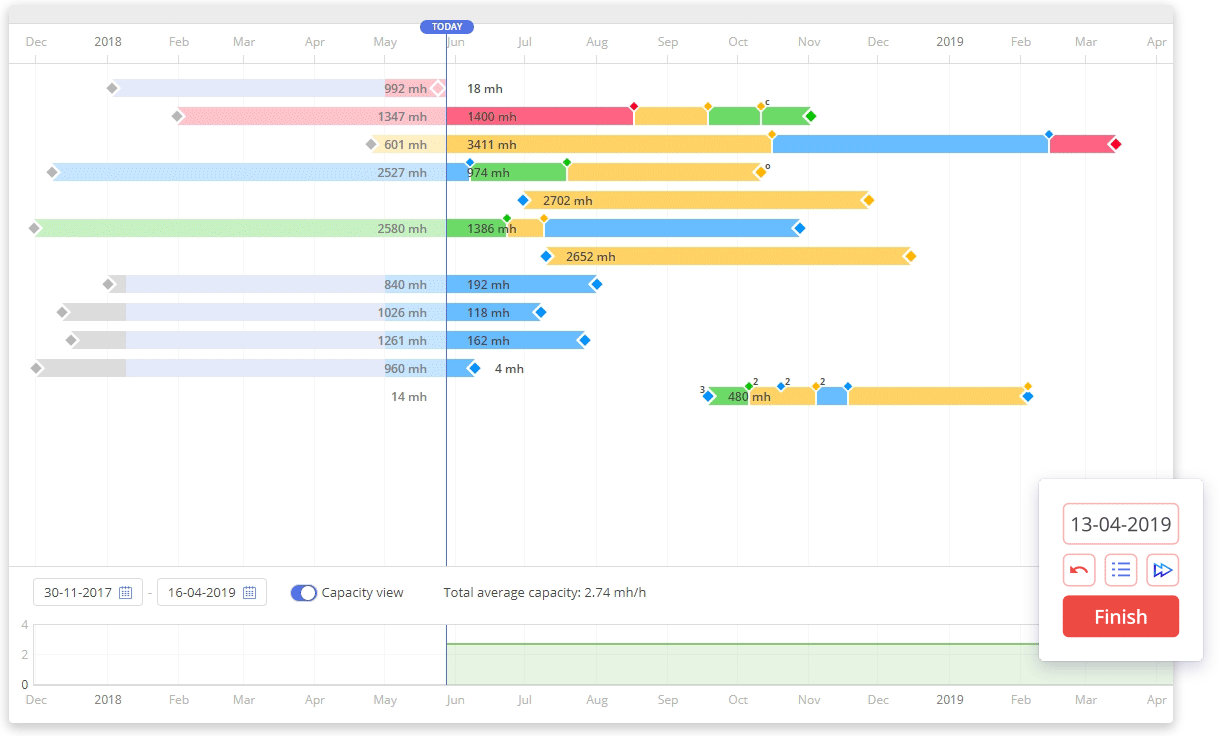 Control execution
You can see how load on resources is changing when you add tasks and once your project is ready you may find that some resources are overloaded, maybe even just for a brief period but you can't tell how this overload will affect delivery time of your new and running projects.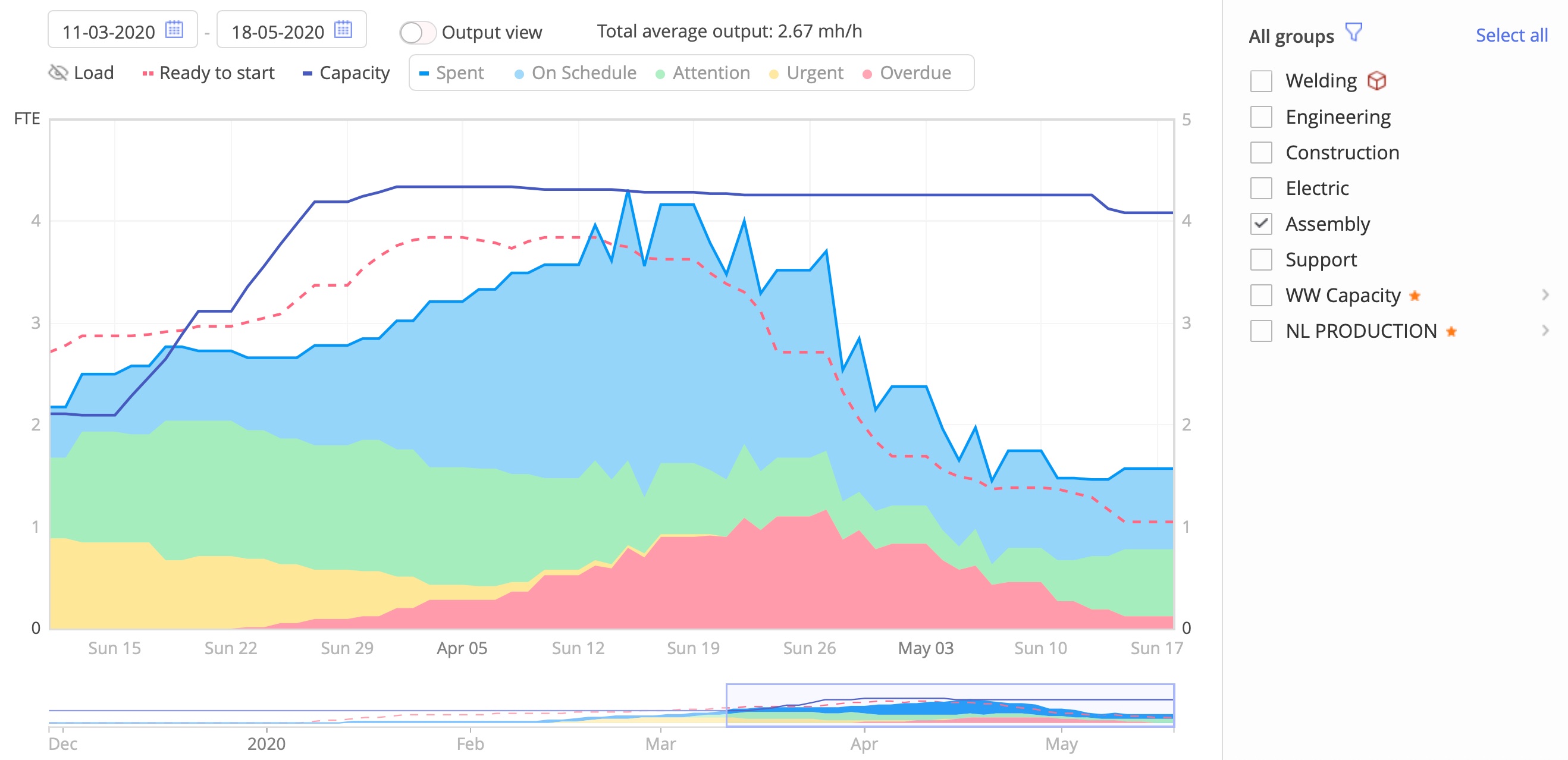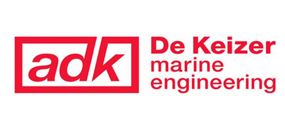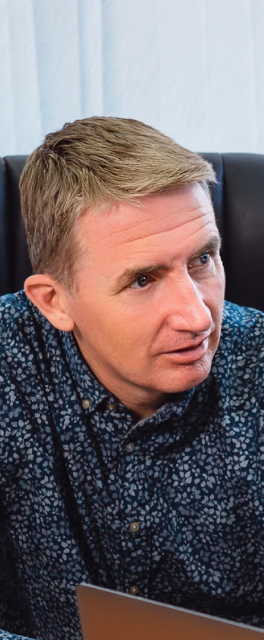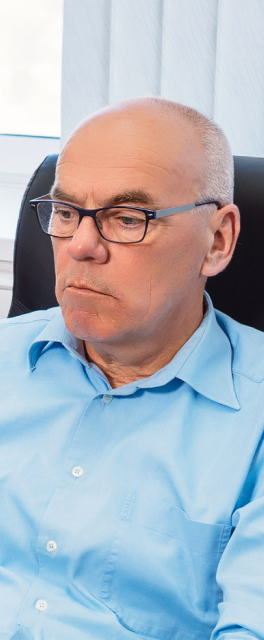 23 Years of Project Management Experience
People behind the Epicflow algorithm have rich background in Project Management for Aviation, Manufacturing, Civil Engineering and more.
Epicflow is a Dutch company subsidized by the government to research AI in project management, which is our main focus currently.
We don't plan to become another project management tool, we are working on the new system that can be applied to projects regardless of the software.
Learn how Epicflow can help you deliver more projects on time
We will be more than happy to show you how applying Epicflow algorithms to your project environment can improve your company's overall performance.
Our workshops are hosted by our founders so anything you learn during this workshop is backed by many years of experience.