Burnup Chart
Burnup chart shows your team's progress towards completing the project they're working on. On this chart you can see the amount of work that was completed and how much still needs to be done alongside the approved budget.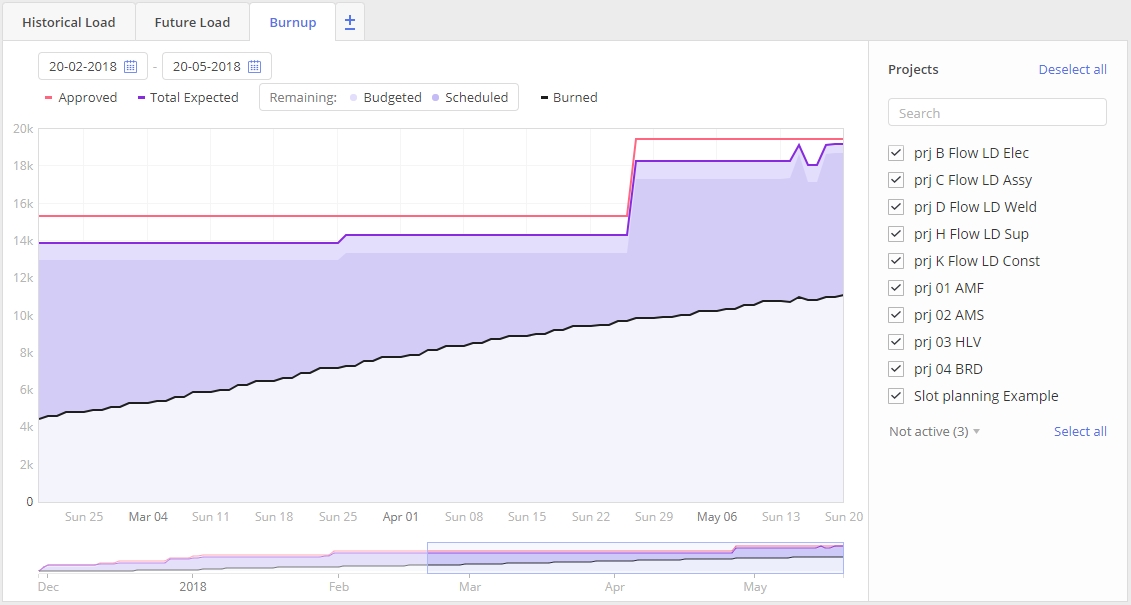 Burnup Chart Features
You can switch between projects in the right panel or select all to see the combined status for all of your projects.
Main components of the burnup chart are:
Approved cost – a red line that indicates the planned project's cost.
The total expected cost – a purple line that indicates estimated project cost and it consists of budgeted and scheduled project costs. Budgeted cost is what we have in reserve and scheduled costs are already assigned.
Burned costs – black line, are costs already spent on the project.