Competence Management
The Competence Management feature has been designed to simplify resource allocation in a multi-project environment. It helps you find a perfect match for completing your project tasks based on the required expertise.
You can add an unlimited number of competences in the system and attribute them to users and tasks and use this data to assign the right task to the right resource.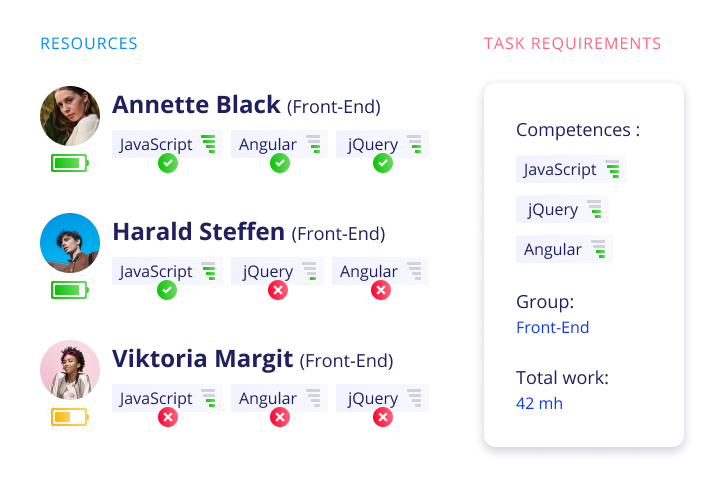 Information about a user's competences and their levels is saved in a User Card, while the data about that of tasks is kept in a Task Card.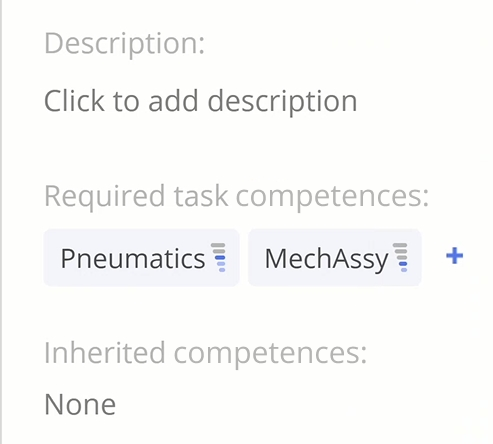 Levels of Matching
There are three levels of matching:
If a resource has the same competence level that is required for the task completion, it's a perfect match and you can see it highlighted with the green color.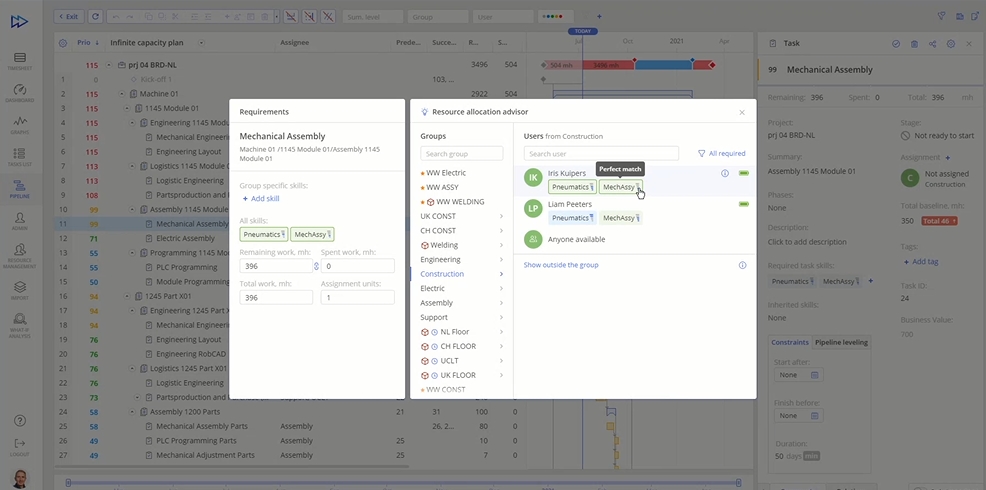 If a resource has the necessary competences but their levels are lower, you can see the orange color.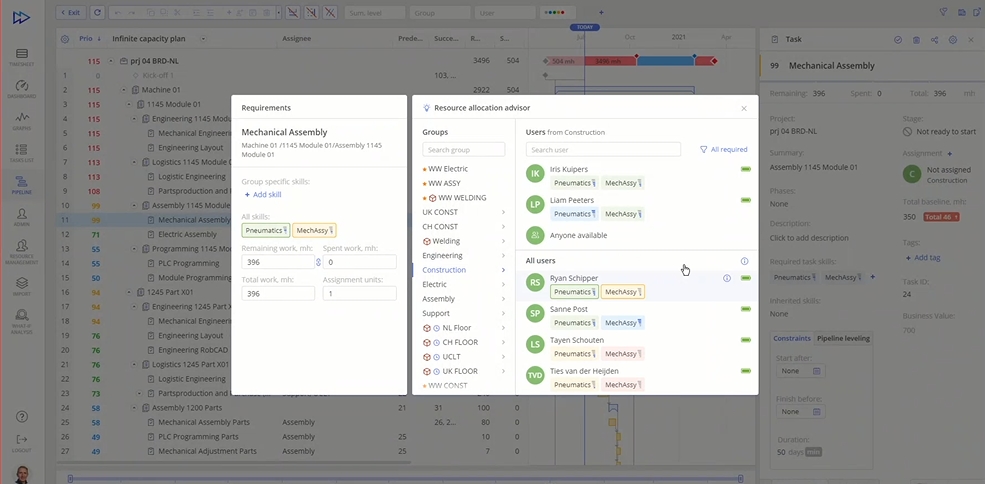 If a resource is underqualified, i.e. they don't have the necessary competence level to do this task, you can see the red color.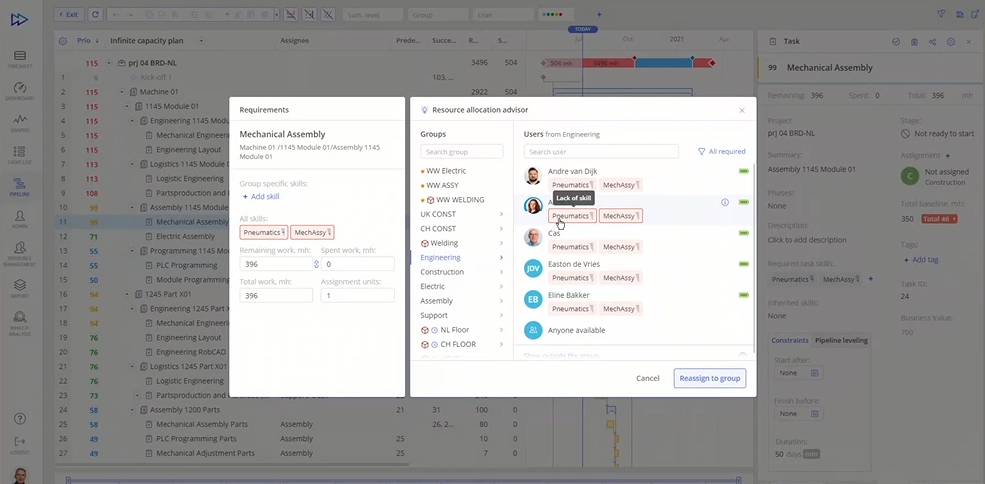 If a resource is overqualified, in other words, their competence level is too high for executing this task, you can see the blue color.
You can sort out skills to find a perfect match with a resource within a group by using the following filters:
All required (shows the users' competences that match the skills and levels required for the task completion),
Matched (shows only the competences that coincide with required (even if the competence level doesn't correspond)),
Mismatched (shows the competences that don't match or their level doesn't correspond to the required ones), and
Hide competences.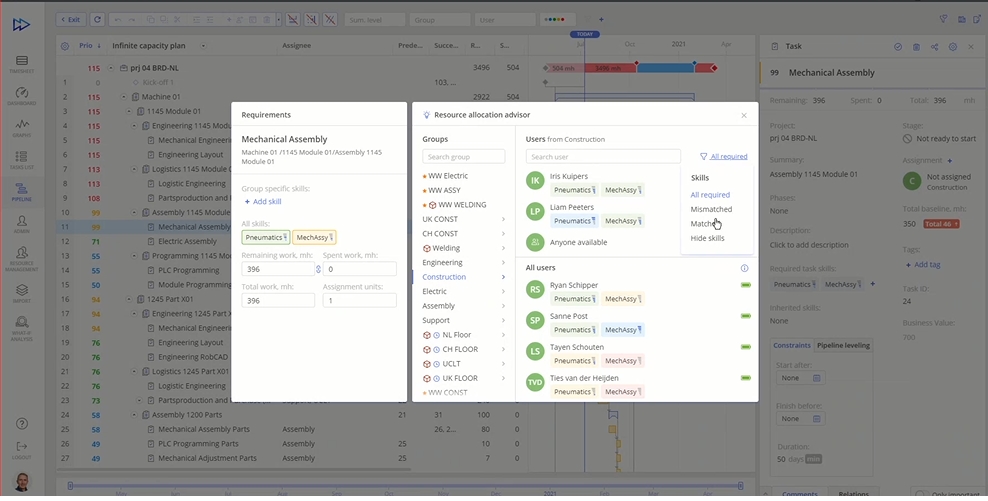 If a task that requires certain competence is assigned to a group, the system creates a hierarchy of resources starting from the best match and finishing with the worst one. At that, the users having the same competence levels are sorted alphabetically.
Thus, with this feature of Epicflow, you can be sure that the right resource works on the right task.