Timesheet 
Timesheet provides detailed overview of output produced by your team on the historical timeline and gives you the ability to adjust values accordingly and prepare them for the analysis by Project Manager and the team. 
In Timesheet, you can register and correct the hours spent during a certain day. There are two columns with assigned tasks ranged by User Groups and Summary items from the left and  produced output on a particular task in Timeline from the right.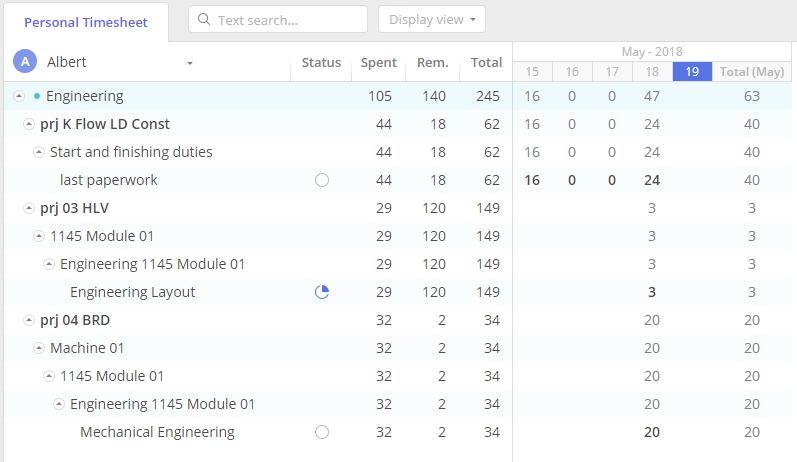 Filtering
By default, timesheet can be shown only for one resource so we've added a filtering system for simple navigation and switching between resources.
by resource name
by Resource Group or Summary item collapsing
by search key
by date range  
There are 'baseline' and 'difference' parameters in Timesheet. Baseline is the initial data about your project necessary for its initiation and further flow tracking. It usually involves schedule, cost, and scope values. The Difference parameter shows the way your input is changing over time against the baseline.
Output Adjustment
Adjusting output is the main purpose of using timesheet. Users according permissions, can navigate to the particular date by using date picker or by scrolling timeline to the necessary date.
Once the necessary task is located it can be adjusted inside timesheet by editing the corresponding cell.