We know that you're busy, so we've collected some of the best tools to help you lead your business. These tools range from a networking application to an application for multi-project management. Don't miss your chance to get more organized, proactive, and successful.  
Save the Best Ideas for Later (Even Offline)
Business leaders are always in pursuit of inspiration, but unfortunately when we come across a piece of valuable content we don't always have time to read it or watch it. We're busy. In fact, when we get absorbed in work, we forget about what we've found. How about not forgetting? How about saving videos, articles, and links with one button so you can read them later on any device, even offline? Pocket, also known as Read It Later, makes this dream come true.
Transform Online Connections into Professional Relationships
Shapr is an online networking platform that helps you meet and connect with like-minded professionals. Shapr connects you with people who share the same professional interests and helps you widen the circle of experts with minimal effort. Just spend one minute a day swiping through Shapr to make connections, start conversations , and schedule meetings.
"I found someone to collaborate with in literally three days. I haven't been able to find someone of this caliber in three years!" – Sarah Toyo, Entrepreneur
Be Confident in Your Grammar Skills
Have you heard about Grammarly? Grammarly improves your messages, emails, articles, or whatever you write in real time. It allows you to polish your texts as you write them. This free editing assistant provides a detailed grammar review and suggests the best words based on the type of content and your writing level. See for yourself:
Turn Back the Clock on a Sent Email
If you've sent an email by mistake, no worries. When you're endlessly communicating, at some point you'll find errors in your writing or potential miscommunications just after you've sent an email. There's no need to worry, though, because Gmail has a feature that lets you go back in time and fix it. You can unsend any message within 30 seconds of clicking Send. Just set up this feature in Gmail's settings:
Do Your Prospects Really Read What You Send?
It's now possible to know what happens to your sent emails. Docsify is an advanced email and document tracking tool designed for C-levels, project experts, and sales managers. It helps them monitor the status of sent messages. Using Docsify in tandem with Gmail, you'll be able to answer the following questions:
Did the recipient open my email?

How many times did recipients click on each link?

How many times were attachments downloaded?

How long did each recipient view each page of the document and website?
This information helps business leaders reach out the most engaged recipients directly in Gmail, take only right actions based on clients' needs, and automate daily emailing routine. As a result, business leaders can prioritize successfully. So you spend your working time smarter and skyrocket your team productivity.
Share What You See Quickly and Easily
Screencast is a screen sharing application that lets your team send links, interactive videos, and content to the right people. Screencast is a safe tool to rely on for companies that need quick communication. The app makes sharing simple and secure.
Define the Right Priorities to Finish Projects on Time
Epicflow is a must-have PM tool for business experts who have many irons in the fire. This solution provides an ingenious look into workload capacity, estimating how additional projects will affect your productivity. With Epicflow software, you can deliver projects while focusing on quality, time, and human health, averting the risks of work overdose.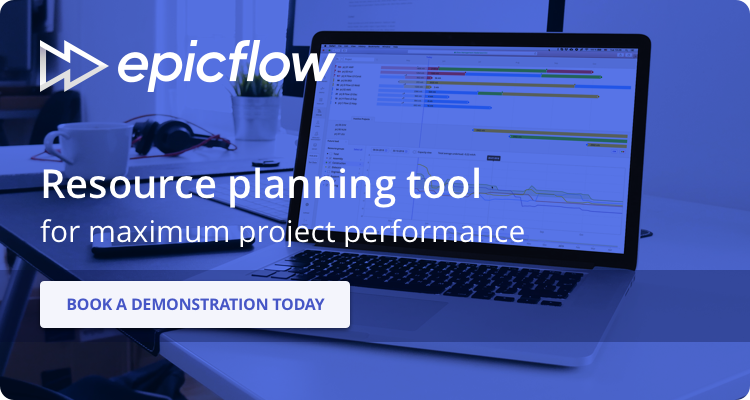 This add-value project management software integrates with Jira and MS Project, upgrading them for multi-project environments.
With Epicflow, you can sleep safe knowing when your projects will be completed and stop suffering from planning headaches. Sign up below for a free demonstration to gain a better understanding of how our tool can help you.
We hope these tools simplify your life. You're welcome to expand this list with your own suggestions in the comments section.