We had the opportunity to feel the earth-shattering digital presence at Web Summit 2016 in Lisbon, an event that boasted 53,000 attendees!

In fact, this year's Web Summit embraced the tech experience of 166 countries with over 600 speakers.
Many hot topics were discussed – from digital economy trends to the future of AI. Hanson Robotics introduced their latest project, a robot named Sophia who's designed to look like Audrey Hepburn and whose capacity to think and talk excited everyone in attendance.
See her on stage:
We really enjoyed the privilege of participating in a global ethical debate while at the same time exhibiting our own web-based project management system, Epicflow, in the SaaS area.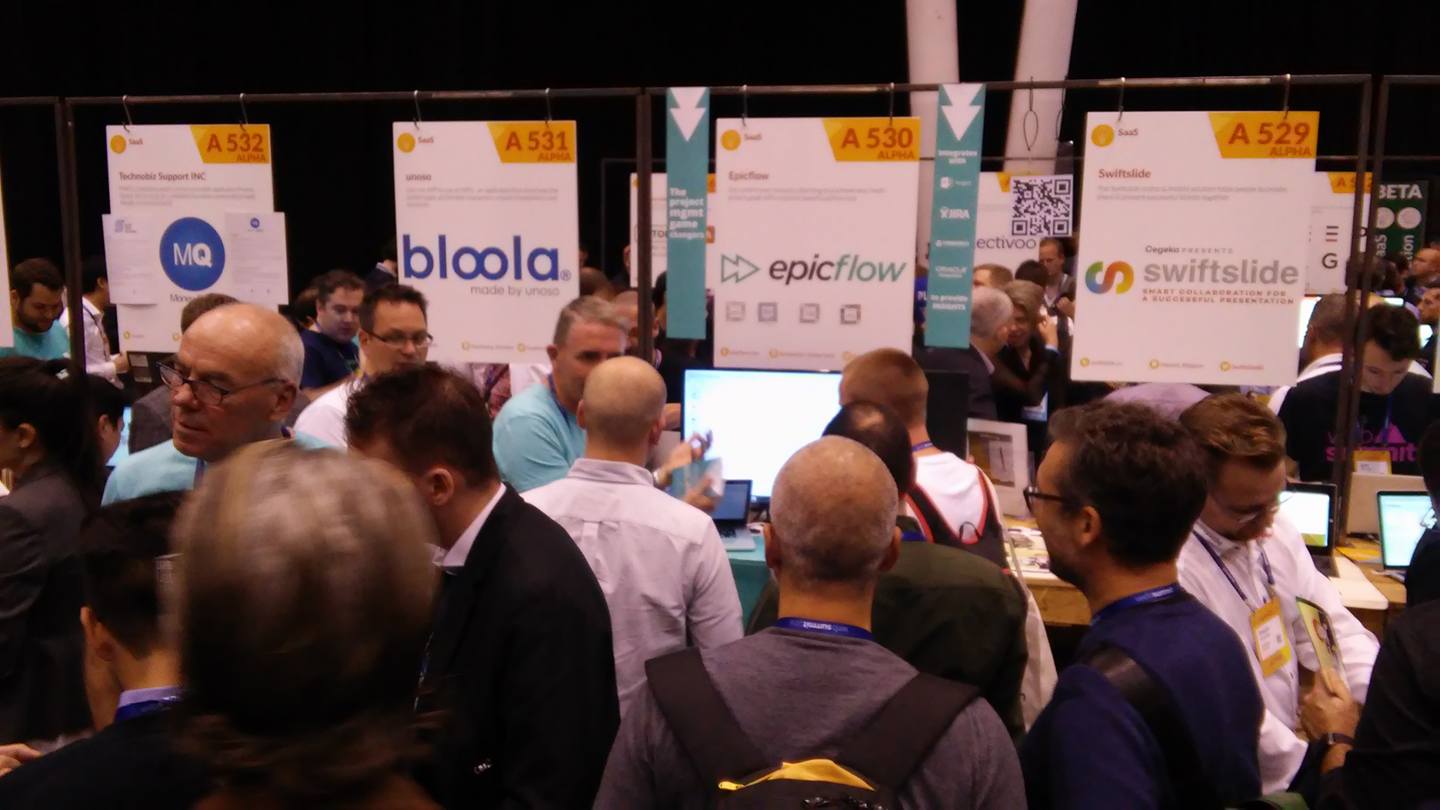 Web Summit 2016 stirred the competitive juices of many companies, yet after spending some time in this ambitious environment we remained enthusiastic about Epicflow's prospects. In StartUs Magazine, Yuri Warczynski, co-owner of Epicflow, expresses a realistic goal to "reach 0.1% of users in a market projected to be worth €4.17 billion by 2020." This outlook stems from Epicflow's mission to be a SaaS platform specifically designed to meet the needs of C-level managers who have issues with resource allocation and workflow organization.
Read StartUs Magazine's article: How Europe's Epicflow Is About To End The Project Planning Nightmare 
Jan Willem Tromp, Epicflow co-founder, is certain that a reliable solution for online project management will prove a superpower for project management experts who are passionate about innovation and smooth workloads. When it comes to resource planning tools, PM professionals and CEOs are eager to implement software that sticks to the principles of agile methodologies. Epicflow will help PMs and CEOs prioritize and allocate resources as efficiently as possible.
Epicflow's presence at Web Summit 2016 was momentous for enterprises seeking a proper tool to effectively plan resources. Featured on the Dutch IT Channel, we stress the importance of Epicflow's future load graph that immediately shows how additional projects will affect workload and capacity.
Watch the report by the Dutch IT Channel:
The tangles of multi-project management will most likely frustrate you and get you depressed, but there's no need to worry. It's always possible to analyze and support your workload with Epicflow. Sign up for an invitation and get instantaneous insights.
Check out the Web Summit 2016 highlights: