We're happy to announce that Epicflow has been recognized as a high performer in the 2018 Spring Grid Report for Project Management Software by G2 Crowd. Our ambition to make multi-project environments simpler and better organized have led to some outstanding results for our clients. 
Epicflow is a project planning tool – with a science-based analytical algorithm inside – that has a reputation for adding resource scheduling efficiency to Jira and MS Project. From the creation nine years ago of Epicflow's earlier version – FLOW MPM – until today, we've been continually improving our design, functionality, and service based on our clients' needs and the latest findings from our researchers.
Today we're celebrating this great news! Would you like some cake?
Epicflow Rated as a High Performer
Epicflow Recognized as a High Performer
Epicflow in the List of Top PM Solutions
The Epicflow Team with a Cake
The Epicflow Team Celebrating
The PM Game Changers with a Cake
What Clients Say About Epicflow on G2 Crowd
G2 Crowd, a leading B2B software review platform, featured Epicflow at the beginning of 2018. G2 Crowd is famous for its Grid, an intelligent scoring methodology that evaluates applications based on customer satisfaction, market, web, and social presence, and over 380,000 validated user reviews. Currently, Epicflow is named a High Performer with a score of 4.5 out of 5 stars from verified users on G2 Crowd.
We're excited that our customers have rated us so highly and have shared their experiences working with Epicflow. Here are some of the 2018 highlights from our client reviews that are featured on G2 Crowd:

"Epicflow gives us much better prioritization and shows which steps need to be taken to fulfill our projects." – Jan Mark, Project Manager at De Keizer Marine Engineering BV

"It's much easier to connect cross-functional teams and stay aligned. I'm in control now." – Olga, Director at Blue Sea Technology GmbH & Co.KG

"The overall benefit is more transparency in scheduling resources and managing projects." – Daphne, Resource Planner at Pilz Netherlands

"Its graphical resource optimization functionality is ideal for managing a project portfolio where resource contention is a common factor." – Ather, Project Manager at CanDeal
To everyone who played a part in this, we can't thank you enough for speaking so highly of us. To read all the reviews or submit your own, check out our profile on G2 Crowd.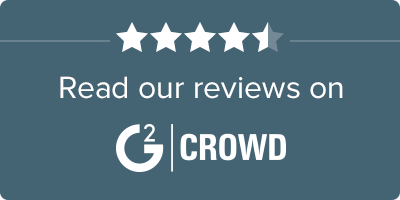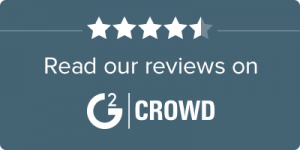 Why Choose Epicflow as Your Next Project Management Add-on?
We've built our solution around a new people management paradigm for multi-project environments that protects employees from overload by sustaining the right balance between workload and capacity. Smart tracking, prioritization, and optimal distribution of tasks allow our clients to increase productivity by 50% on average for Waterfall projects and by 20% on average for Agile projects.
G2 Crowd customer reviews reflect the results our customers have achieved with Epicflow. According to Markus Ossberger, Head of Division Infrastructure at Wiener Linien, "Epicflow has become the first in a class of its own to work out in a multi-teaming environment, solve capacity problems, and resolve resource conflicts."
So far, Epicflow has shown impressive results in our clients' projects. Epicflow has
Boosted delivery reliability from 18% to 80%

Improved team performance by 21%

Halved completion times

Brought calm to the work floor
To see how Epicflow can work for your company, sign up below to set up a live demo with our team.