Jan Willem Tromp, a project management researcher and co-founder of Epicflow, will be giving a keynote about ways to reduce the complexity of managing multi-project environments at the Project Management Congress 2019 on April 12 in Delft, the Netherlands. The motto of the congress is "adapt or die," as it aims to help attendees put research into practice, transforming their approach to project management and taking it to the next level.
In collaboration with the Project Management Institute, Delft University of Technology invites you to the Project Management Congress 2019, where researchers and business leaders will discuss the future of project management in shipbuilding, architecture, construction, and engineering.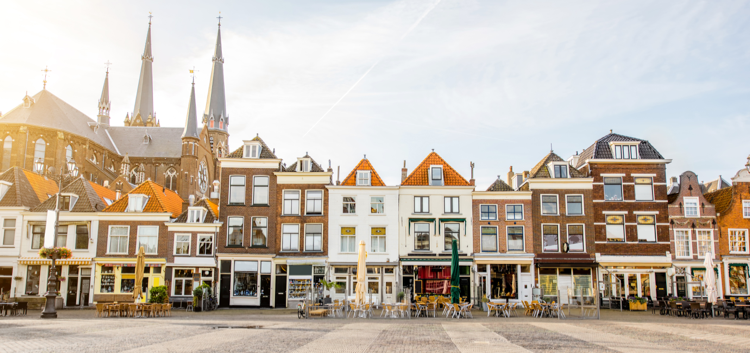 Sunny morning in Delft
The majority of speakers will focus on how to effectively adapt Agile for these industries and move from "doing" to "being" agile. Many talks will also raise ideas related to bringing simplicity to current PM environments and creating frameworks for managing complex projects. Among the speakers, you will have a chance to listen to Jan Willem Tromp, a PM researcher at Epicflow who has spent over 20 years analyzing the problems of complex environments in the PM world. Tromp will share the most viable solutions in his talk titled "How to Reduce the Complexity of Multi-Project Environments. Where to Focus."
Jan Willem received his Master's of Science in Industrial Engineering at Eindhoven University of Technology, the Netherlands, in 1990. He continues his scientific work today, studying multi-project environments in a PhD program at the Open University of the Netherlands. The main idea behind Tromp's research and the Epicflow tool is to make multi-project management simple and predictable.
We invite you to visit the event and listen to a talk that will revolutionize your understanding of project management. See you at the Project Management Congress 2019 in Delft!
Time: April 12, 10:00–10:30 CET
Venue: TU Delft Aula Congress Center (Building 20, Lecture Hall A)