The Project Management Institute reports that organizations involved in manufacturing lose an average of 11.8% of the money invested in projects due to poor project performance, which is more than the global average of 9.9%. Manufacturing companies lose more money than companies in the energy, construction, and healthcare sectors, with change in project objectives being the primary cause of project failure. While scope creep spreads like wildfire, only one in two projects is completed within the initial budget. Looking back at 2017, John L. Flannery, CEO of General Electric, admits that the company had a very tough year, with revenues down 1% at $122.1 billion. These numbers imply that manufacturing is in need of a significant overhaul and suggest that 2018 should be a reset year for the industry as executives work to eliminate manufacturing constraints and focus investments.
Fresh Read: Project Management Trends in Manufacturing in 2019
1. Manufacturing project portfolios need to be fully re-examined.
A PricewaterhouseCoopers (PwC) report dedicated to industrial manufacturing trends for 2018 and 2019 reveals that manufacturers will no longer be able to avoid obstacles in their way and spin out profit by relying on a specific segment of their customer base. What clients expect nowadays is a quality product delivered with improved efficiency, transparency, and augmented technical expertise in the company's operations. A manufacturer's success largely depends on its ability to advance product portfolios backed by the new philosophy of going digital.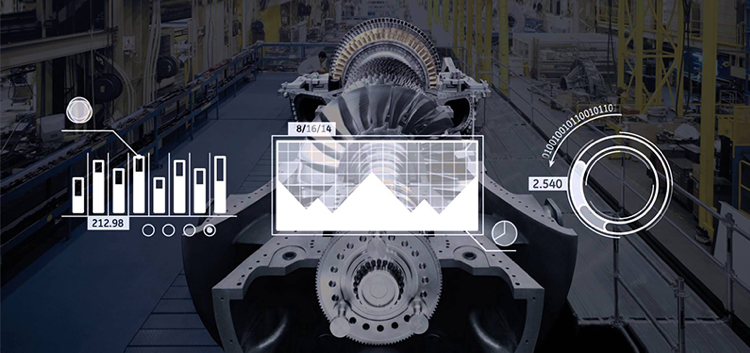 General Electric's digital transformation. Credit: SupplyChain24/7
To embark on a course of digitalization, PwC suggests that manufacturers take two routes. First, unload their project portfolios, and second, form digital divisions. For project managers and senior executives, this means re-examining their bloated project portfolios, getting rid of the rotten apples that impact project progress, and narrowing their long-term focus to where projects can bring profit to the company and value to the customer. By divesting of product lines that hinder the overall progress of the company, PMs will be able to carve out time, money, and resources for investing in research and development. Manufacturers like General Electric have already reported plans to let go of industrial solutions including, water, transportation, and lighting supplies, expecting to free up $20 billion over two years and invest it in digitalization.
Read more: Top Takeaways from PMI's 2018 Global Project Management Survey
2. Investing in data is investing in the competition.
The shift in focus from questionable industrial operations to proactive research and development practices will allow manufacturers to free space for new experiments and open doors to the flow of data.
Machine learning in manufacturing
When you latch onto data, you can yield insights, deliver results, and stay ahead of the competition. Virginia M. Rometty, CEO of IBM, expects that long-term research and development will bring the company incomparable value. The inflection point behind the transformation of the manufacturing industry is data.
We continue to invest heavily for long-term competitiveness — $5.6 billion in research and development and $3.3 billion in net capital expenditures, adding to the capabilities of our high-growth strategic businesses. To win in these disruptive times requires that businesses learn — learn by extracting insights from their data and by applying those insights to how work is done. — Virginia M. Rometty, CEO of IBM
After more than 20 years of research, our experts Albert Ponsteen and Jan Willem Tromp have determined what project management data manufacturing companies (and other companies) need to collect in rapidly changing conditions.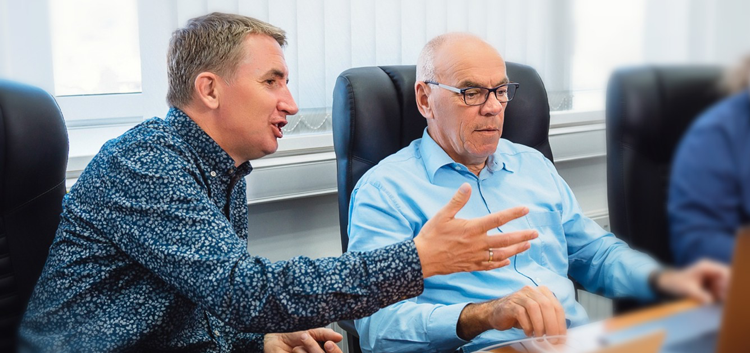 Albert Ponsteen and Jan Willem Tromp discuss the next feature, What-if Analysis, that will help manufacturers model their decisions.
To deliver maximum project value, they recommend to generate project reports based on project, task, and milestone priorities in real time. According to Ponsteen, "most projects that collapse do so due to a lack of reliable planning tools that are able to perform task prioritization efficiently." When you have your priorities in order, you know what needs urgent attention and where.
Read more: How AI Will Change the Future of Project Management
To be able to re-examine manufacturing project portfolios, PMs should have access to all kinds of data to analyze risks. It's good to start from the resource level and track the output of your teams as it relates to capacity and load.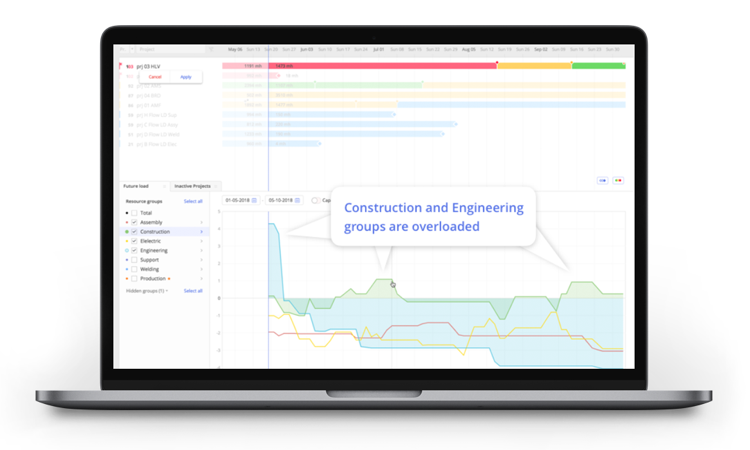 Epicflow tracking overload
If the output line isn't on the same level with capacity, it means that the work isn't going smoothly. Possibly, your resource groups are overloaded and you don't have enough resources to complete the project, or there's more your people can do.
3. Optimization is the top technology investment area.
It may take you by surprise, but researchers say that 86% of the top 100 companies that invest in R&D are in the manufacturing industry. According to the World Economic Forum, business experts must keep an eye on the emerging list of technologies and philosophies (around 60) that are influencing production systems nowadays. For manufacturers, as indicated in one Forbes article, top technology investment areas include advanced analytics, cloud computing, modeling and simulation, Internet of Things (IoT) platforms, and optimization and predictive analytics. Many of these areas for investment, like advanced and predictive analytics and optimization, form the core of today's project management software. These tools strive to simplify complex multi-project environments, like manufacturing operations on the shop floor, by helping you allocate resources smartly to deliver the best results possible.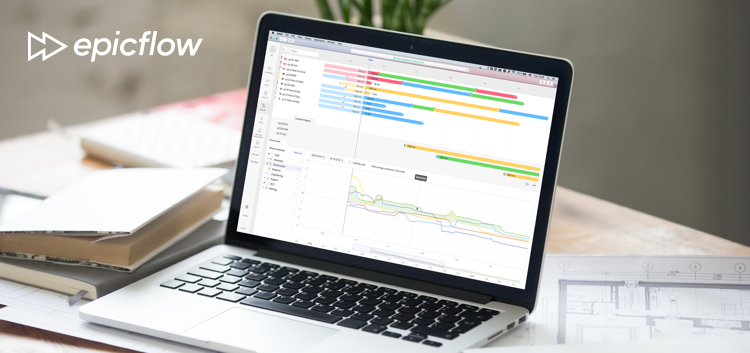 The Epicflow system will inform you about an unfeasible milestone, allowing you to react fast and release the bottleneck.
There are many tools that specialize in resource management, yet only a few are capable of predicting project progress. Epicflow is one step ahead. This resource scheduling software is enriched with algorithms that help you prioritize your way from the start to the end of the project with a bonus — you'll also be able to predict bottlenecks and carry out a what-if analysis. Introducing Epicflow into the R&D department of cable factory TKF immediately placed a large number of insights from the sales department on the back burner. Consequently, engineers were no longer overwhelmed and focus returned. Through this positive change, the engineering department improved project delivery after one quarter, delivering 50% more projects.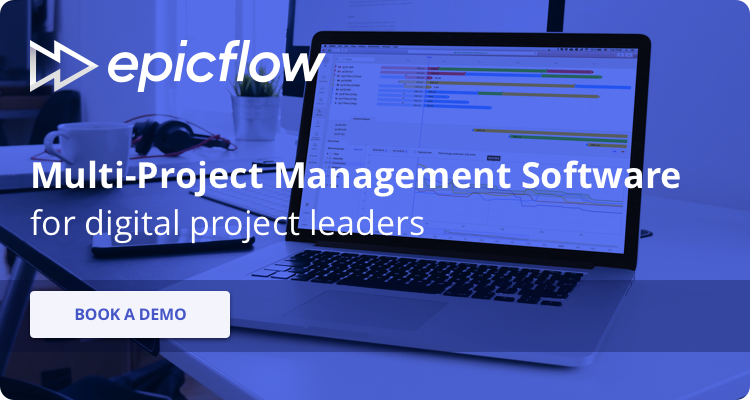 Wondering how to improve project delivery rates in the manufacturing industry? Schedule a one-on-one session with one of our experts to test how Epicflow can optimize your projects.