Project managers' professional life is full of events that touch upon not only orchestrating projects where special PM tools are needed but it also involves interpersonal communication and frequent traveling. This, in turn, requires instruments that will be great assistants in keeping and exchanging data, making notes, navigating websites and keeping passwords, booking trips and hotels, business correspondence, and many more. So, what applications and add-ons can contribute to the better performance of a busy project manager?
Storing and Sharing Data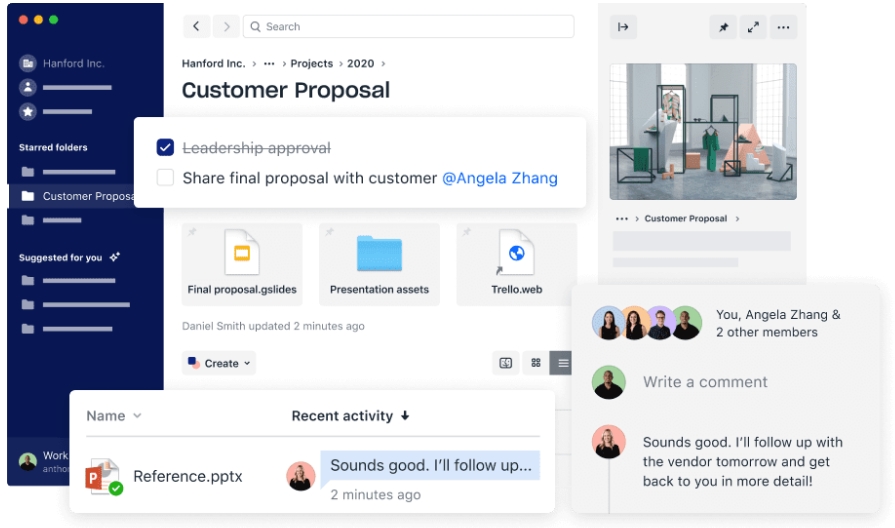 This tool allows you to upload any files and reach them any time from any device in an easy way. Thanks to the full synchronization your files are updated on every device when you make changes. It works even offline, so you shouldn't be afraid of missing important data. You won't lose your files even if something goes wrong with your device, they're reliably stored in Onedrive. You can also forget about emails with large attachments and archives: you can share data just by sending a link with an opportunity to set an expiration date for more security. It offers 5GB for free. The paid access gives you 50GB for $1.99 per month.
Using this tool, you can also keep your files and share them with others. Your data is reliably stored and saved, so you won't lose it anyway. It has the same features as the above mentioned tool, and the difference is the storage volume and pricing. It suggests only 2GB for free. You'll have to pay $9.99 per month for 1TB of storage.
Having absolutely the same functions as the cloud storages described above, Google Drive is still more popular according to statistics thanks to a bigger storage. It provides 15GB for free, which makes it more beneficial as compared to the above mentioned tools. Speaking of the paid version, it also stands out for more benefits: to get 100GB, you'll have to pay $1.99 per month.
If security is your number one priority, consider using Sync as an alternative to other storages. This tool protects your data from any harm and other's eyes by reliable end-to-end encryption. You can share your files with anyone who doesn't even have a Sync account. You can get 2TB for $8 per month billed annually. And of course, you can get a free trial to be sure this instrument serves your needs.
This file manager for Android will keep order in all your files no matter if they're located on your device or in cloud storage. It also gives you 5GB free storage on MobiSystems Drive. You can make categories to  find a necessary file easily, whether it's an image, video or audio. It's also equipped with Bookmark, Archive, Recent Files, and Storage Analyzer features, and has integrated audio and video players. 
Web Browsing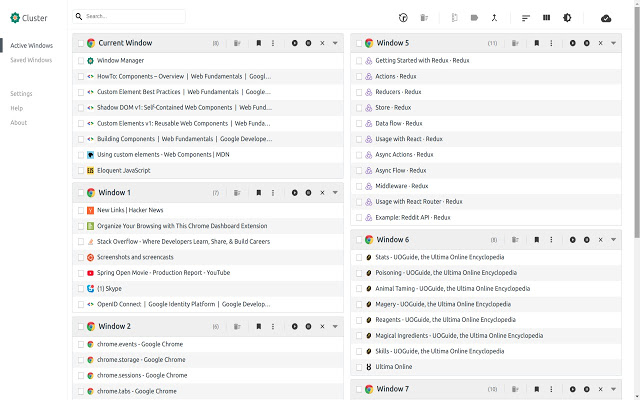 This Chrome extension is a great tool if you work with many tabs and windows at the same time. It manages all open pages and helps you keep order in your browser with minimal system resources. It also serves for quick navigation between open tabs and windows. You can sort out your tabs for more order and better view. 
Put sticky notes anywhere on the page you visit in just one click with this Google Chrome extension. You can change their location and find the website which the note belongs to by hovering over the note and clicking the left mouse button. Making notes on the web has never been this easy!
This absolutely essential Google Chrome extension will make you forget about mess in your browser. This tool organizes your open tabs and unites them into groups if they belong to the same page. You shouldn't do manual prioritization of your tabs, Sortify will let you focus on the pages you want to explore. Besides, if you're not satisfied with the arrangement, you can always undo and redo Sortify's actions. 
Forget about the necessity to download apps to make screenshots. This Chrome extension is a great tool for it. Make screenshots of pages or tabs, adjust their size, edit them easily, and save them in PDF or PNG, or just copy to the clipboard to share with someone. 
To avoid your computer's overload with a large number of open tabs, use this Chrome extension. The tabs you haven't been using for a while will be automatically suspended to make your PC work smoothly. The tool also detects the pages where audio or video is playing and won't put them to the background. Besides, it won't suspend the tabs with the user's input data. 
Reading
If you read a lot online, this Google Chrome extension is designed for you. It creates an absolutely calm and distraction-free atmosphere for you to stay focused on what you're reading. It works according to a scheme: based on proven speed reading techniques, the line you're focused on gets emphasized while the rest of the text becomes blurred to let you focus on the necessary content. You can easily take text parts in a click and share them with anyone you want. 
This Chrome extension is based on the spaced repetition technique. Its core is analysing the time you're about to forget what you've read, and suggesting you to refresh this information in your memory. When reading any piece of content, just highlight an important line or paragraph. You'll get a notification about the necessity of revising the emphasized issues. 
This cross functional tool in the form of a Google Chrome extension is a must for those who read much and work with texts in different languages. It combines the following functions: reading aloud in several languages, adjusting readability without any harm to the content, translating into 100+ languages, adjusting reading experience by personal settings, emphasizing the lines you're reading with colors, and the ability to make annotations and download them or save in Google Drive or Onedrive. You can have it for free with a limited number of functions. The paid version will cost you $3.99 per month. 
Reader Mode will make the process of reading in Google Chrome as comfortable as possible. It eliminates ads to create a distraction-free environment. This extension is also equipped with the feature of annotating and bookmarking. In its Dyslexia regime it customizes fonts to make the reading easier. The instrument also supports translation and search features. 
This iOS mobile application serves almost the same purposes as the extensions given above but has its unique features. It combines the functions of a PDF viewer, editor and annotator as well as file manager. This tool lets you forget you're using your smartphone instead of a laptop: all your files are properly organized and now it's super easy to find the one you need. Working with PDF files is really handy and simple with this app: make edits, notes, annotations and share the files with anyone using any of the existing file storages. 
Writing Texts and Working with Documents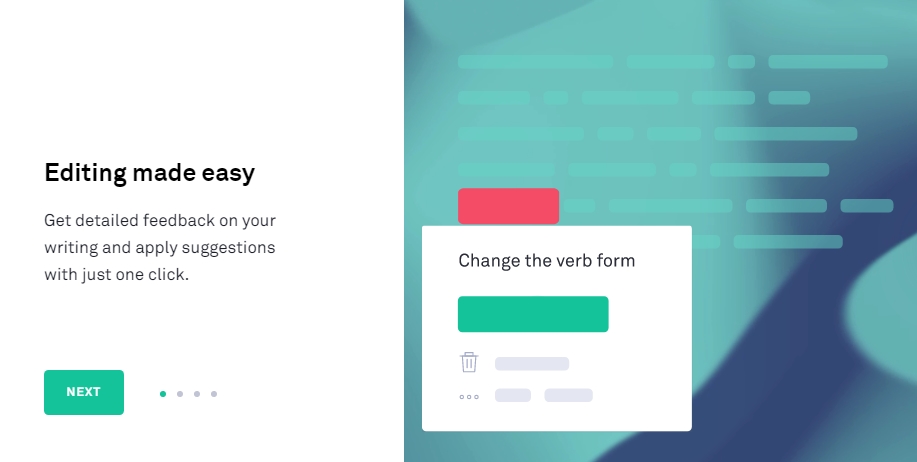 It's an editing tool that checks your texts for errors. It provides feedback on your writing and you can accept or decline them in just one click. This feedback can be organized into categories to let you see what parts of your texts are perfect and which ones need your attention. You can make up settings and adjust this instrument for your needs, select your target audience, writing style, and more to get better suggestions to make the best out of your texts. It checks your grammar, vocabulary, punctuation, and stylistics. There are free, premium and business Grammarly accounts. You'll have to pay from $11.66 per month billed annually for a premium one, and $12.50 for a business one. Become an excellent writer by adding Grammarly to your device! 
This desktop application is helpful for making your texts more readable. The tool uses different colors to draw your attention to the linguistic problems you have in your texts. For example, if your sentence is marked with a yellow color, you should shorten it. The red color indicates it's too difficult to read, so you should make its logic more simple. Redundant adjectives you should get rid of are emphasized with blue. It also suggests variants of word replacement so you can save your time for choosing the right word. To use it, you'll have to make a one-time payment of $19.99.
If you work with partners from all over the world, you also face a necessity of dealing with international websites where information can be given in any language. To save your time for looking for websites and online dictionaries, you can set up an extension that will provide the translation of words on the spot, just after hovering over the word. You can also get a full-page translation in the nick of time. All you need to do is just click a translation icon on the browser toolbar.
This android application recognizes handwriting and printed texts and saves them in PDF. You can make any document scannable. What's more, you can add contact information from business cards without the need to retype it. With its editing opportunities, you can make your documents as clear as possible by eliminating spots and other paper imperfections. This tool also scans your photos, finds documents among them, and automatically creates PDF files. The similar application for Apple devices will cost you $9.99 per month.
Use this iOS app to create presentations in an absolutely easy way. Choose a theme, add pictures, videos, charts, add some action effects and whatever you want, and design a colorful and informative presentation. Here you can also collaborate with your team and work on the file at the same time. You can share your files not only with mobile app users but also the ones who use a Macbook or a tablet.
This iOS mobile application will help you easily create diverse kinds of documents, books, reports, resumes, posters, and more. You can choose from a great number of existing templates or make your own design. Create your own drawing or annotate important things with your finger or apple pencil. Real-time collaboration provides the opportunity to share files and work on the document simultaneously, even with PC users.  
Making Notes and Scheduling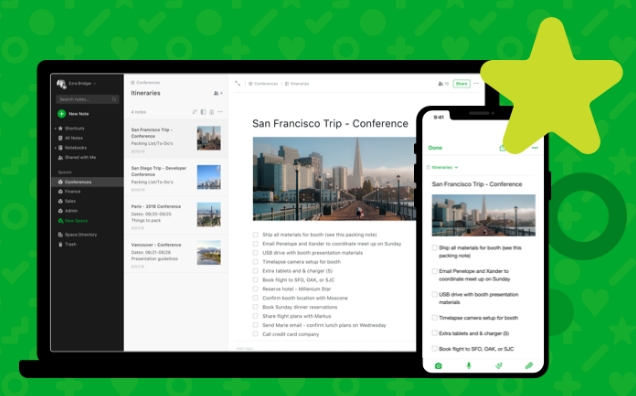 It's an ultimate instrument for making and managing notes. Create 'to do' lists, short or long, text or voice notes, take photos of events, and organize them in the most convenient way for you. It's a must-have tool for saving your ideas. You can even save web pages in Evernote to have access every time you need them. Even if you have an excessive number of files, you can order them or use handy search to save your time for finding a necessary note or image. What's more, you can set up a reminder not to miss any important things. Besides, you can get full synchronization with all your devices. Offline access is also available. The app has three plans: basic (free), premium (about $2.5), and business (about $11.5). 
It's a great instrument for working with documents designed by Microsoft Corporation. You can use it to convert your pictures to PDF, Word and Powerpoint files and keep them in Onedrive. You can take pictures of whiteboards or blackboards and get them in a digitized form. Besides, the app provides great opportunities for working with business cards. You can extract contact information and save it right to your address book.
This user-friendly to-do list app has so many advantages that it can easily be named one of the best tools for increasing productivity and tracking personal progress. With its convenient calendar views, you can manage your schedule in the most suitable way. Thanks to a reminder function you won't miss any activities. Besides, this tool supports sharing files, so you can send tasks and schedules to anyone if you want to. And of course, it's synchronized on all your devices, so your plans are reliably stored. Its functions make this app suitable for personal and business use. 
If you often find yourself in a situation when you come across an interesting video or article and you're extremely busy at the moment, you add it to bookmarks but then you just forget it, this Google Chrome extension is especially for you. It saves any type of content (articles, images, stories, videos) from any website or app. Among its advantages is the ability to give access to the files offline. Pocket Premium provides you with auto-tagging, personal archive, and search for 5$ per month.
If you want to have your weekly tasks properly arranged, this browser extension is right for you. Not only can you schedule your weekly tasks and track the progress but also share challenges and insights with your team. It sends task accomplishment reports right to your email. This extension is an add-on for a homonymous desktop application. It's free for 1-3 users. If you have more it will cost you $9 per month.
It's an Android application that easily sets up notifications to any events or tasks to remind you about important issues. Reminders can be adjusted right in your smartwatch, without your smartphone or tablet. If you want to get notified about birthdays, just get this data from your contacts. And what's important, you can configure not only daily but also hourly notifications not to forget about repetitive things, such as making exercises to let your eyes have rest when working with a computer.
Don't forget anything, whether it's shopping staff or an important meeting, thanks to 'Reminders' iOS application. You can use smart lists to identify what plans you have today, which of them are scheduled or flagged. Siri will help you to create reminders with both your voice or by typing. Organization of your affairs has never been this easy and convenient: you can unite your plans into groups. Last but not least is the ability to customize the appearance of the app on your device: choose your favourite color and print. All your lists will be synchronized between all your iOS devices, so you can manage them using any of your gadgets. 
Plan and organize any event with as many people as you want with this iOS application. You can suggest some variants of timing and participants can select the time most convenient for them or suggest their own variant. You can invite people who don't have this app on their devices, anyway they can assess your file. There you can also discuss all event-related events by chatting. The application is free and super-easy to use.
Collaboration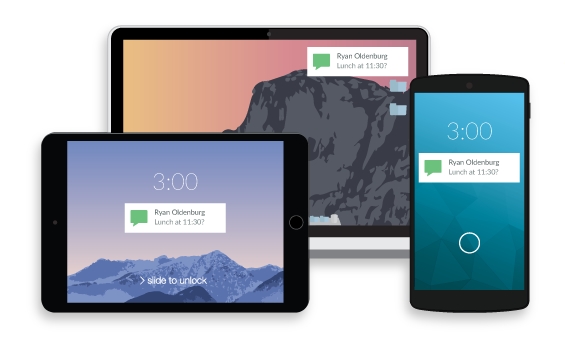 This is a great instrument for sharing files between all your devices. It won't let you miss any important messages or feel uncomfortable because of leaving your laptop behind. Feel like having just one super universal device with everything in it: share files, send and receive messages and notifications, chat, follow things you find interesting, and even more. This app is definitely worth your attention if you don't want to have things messed up. It can be used as a standalone app or as a Google Chrome extension. You'll have to pay $4.99 per month or $39.99 per year. 
If you're tired of emails and 'traditional' corporate communication means, Slack is a great variant for you to try. Your inbox messages get organized into channels, which makes your conversations easy to check and distinguish. You can prioritize your channels, making some of them more or less significant. A convenient search will help you easily find necessary content inside your channels. Standard plan will cost you $6.67 per user per month billed annually. You'll have to bill an annual price of $12.50 per month for Slack Plus Plan. 
This collaboration tool can work as a Chrome extension and a desktop app. It's a handy instrument for planning, organizing, conducting, and participating in online meetings and webinars. Screen sharing is also available in Zoho Meeting. The pricing starts from $10 per month for meetings and $19 for webinars.
With this Android application, you'll stay connected wherever you are. It suggests absolutely free high quality video communication, text messages exchanging, and screen sharing. It supports the opportunity of connection with any device including iOS based tools. The app stands for its highest quality among all Android instruments for online meetings and web conferences. There are the following four plans: free, pro ($14.99), business ($19.99), and enterprise ($19.99).
Use this application designed by Microsoft Corporation to have access to a remote PC from your smartphone regardless of your location. It provides absolutely safe and reliable access to your data, so you don't have to worry about security issues. The application developers emphasize the highest quality of video and audio streaming.  
The developers of GoToMeeting desktop application have taken it a step further and created a similar Android app. So now you can easily collaborate with your team or clients wherever you are. You can use it for free and even without signing up. With your calendar synchronization function organize and control your meetings in just a tap. Get notifications about upcoming events to avoid missing any of them.
This Android tool can be used by those who organize or participate in webinars. When watching a webinar, you can take part in polls and ask speakers questions and get answers. If you're the person who organizes the event, you can get all necessary information about the number of attendees, share the registration link and the screen, manage and edit any scheduled webinar. The application is free and you can join any webinar you're interested in just with a few taps. 
It's a spreadsheet application for iOS mobile devices. One of its main features is the ability to create and manage spreadsheets just with your fingers thanks to a Multi-touch gestures function support. It has 30 templates and about 250 functions to let you use the app with greatest comfort possible. Besides, here you can collaborate with your team or partners regardless of the type of iOS device they use: it can be a Macbook, a tablet or a smartphone. You can share your documents and see who and how is editing them at the moment.
Make audio and video calls with this iOS app that combines several great features that make using it as comfortable and handy as possible. You can organize interpersonal and group calls (up to 32 people), use either your front or back camera during a video call, and reach your contacts just using your phone number or your Apple ID. It's ultimately easy to use and fun. 
Install this iOS application to have remote access to your laptop or PC via Wi-Fi or mobile internet. You can start using this tool for free just after subscribing to LogMeIn. Visit their official page to learn more about its features.
This is a combination of a notebook and a calculator in one iOS application. You can use both letters and numbers to make your lists or count anything you need there. It can be used for currency conversions with a special currency keyboard. You can save all your calculations in documents with full synchronization on all your Apple devices. 
Web Security and Privacy
It's a Google Chrome extension that disables google tracking links from search results. After adding it, you won't be tracked by the websites you don't visit, including social media, advertising and analytical services. 
This add-on saves all your passwords as well as your time and patience. It's suitable for both home and business use and gets full sync on all your devices. Have no doubts about security, Lastpass uses a reliable system of keeping your data safe and confidential. You can also provide access to your account with all your passwords and information to a trusted person for an emergency case. Besides, if you're not good at generating passwords, Lastpass can do it for you. So forget about taking care of all your logins and passwords, focus on important things, and Lastpass will do all the log-in job instead! There are free and paid plans (starting from $2 per user per month).
Using this mobile security app will protect you from phishing and cyber attacks. Your cloud data will be reliably stored away from any threats, which is so important today when almost all business and private information is kept online. This application is a great balance between securing mobile endpoints and defending your privacy rights. The Premium plan costs $2.99 per month.
This iOS application collects and reliably saves all your passwords without any security uncertainties. All you should do is just remember the only one password that will be used as a key to the app giving access to all your login information. It supports team and family accounts so you can share your information with the ones you trust. You can get a free one month trial but then the price is $3.99 per user per month. 
If you're tired of spam attacking your iPhone, you must install this app. It will block all incoming spam calls and messages. Besides, the tool identifies unknown phone numbers by reaching it from a great storage. So, if you need contact information for a certain number, just search for it in the application. You can chat and make free calls right from the app.TrueCaller Premium is enriched with additional features such as the ability to see who viewed your profile, remove ads and more. This enhanced plan will cost you $1.99 per month.
Getting Knowledge or Seeking Advice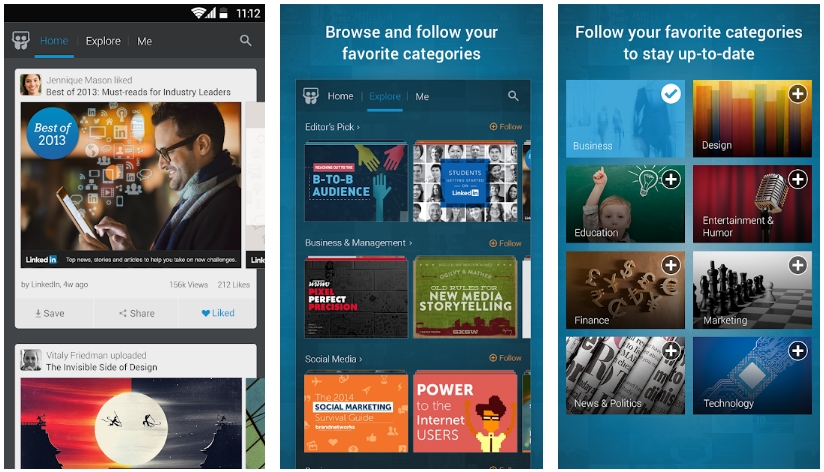 This platform & application is a large network of expert opinions with many relevant categories such as technology, finance, business, sales, and many more. Here you can get assistance or consultation from any expert from the list. Just browse a topic you're curious about or a mentor to choose the right one for yourself. You can get an individual consultation or participate in a group discussion. Using this app, you can be an expert or just a user seeking for a piece of advice. There you can also ask a question and wait for someone to answer it. 
Quora is a question-answer platform as well as iOS or Android app that serves for exchanging knowledge and opinions. You can choose a category and look through the questions and topics being discussed, or add your own question, or provide answers to the questions you have an eye for. Its main advantage is that people can share not only theoretical knowledge but also ideas and experience, that cannot be found somewhere on trusted websites or encyclopedias.
This iOS and Android application will help you watch TED talks wherever you are using any of your devices. With this app, you can easily browse, watch or download videos you like. 'TED talks' is the greatest repository of videos where world-renowned experts share their insights on relevant topics. You can browse either by a topic or by a performer's name to find a necessary TED talk.
This is a popular tool for learning foreign languages in an easy, comfortable and even playful atmosphere. Lessons get adapted to your learning style, your performance is easily tracked, and your efforts are rewarded. This app is a great way to spend your time with maximum benefit: use it when waiting for partners, or at a railway station or airport. Duolingo Plus will cost you $9.99 and suggest you ad-free and offline lessons.  
Using this Android app opens up a lot of knowledge gaining opportunities. You can review, save and share millions of infographics, presentations, reports, how-to guidelines, industry research, and videos. You can choose any topic out of 30 categories: from Business to Healthcare. Download it to be aware of all features LinkedIn SlideShare has. 
Traveling
It's an ultimate application that serves as your perfect travel assistant and guide. Book hotels and tables at restaurants, consider reviews, plan your trips, routes and entertainments, compare prices for hotels and tickets, find popular and must-see places in any country you're visiting, and many more. You can also get prepared for a trip beforehand and save all the necessary information in the app. Then you can easily use it when your travel starts. Here you can also find travel experts and follow them to be aware of all the nuances of traveling all over the world.
It's a must-have mobile application when traveling. It determines your location and shows cafes, hospitals, gas stations, banks, and many more nearby. Just choose a category and have all the necessary information including distance and a route right on your device. 
It's one of the most popular flight trackers that provides you with real-time information about any flight you're curious about. You can either find a flight by a flight number, airline, or route. You can even get real photos of the aircraft you're looking for information about, and also follow flights using a 3D regime. The app also shows you weather details and accurate departure and arrival time. What else do you need for comfortable traveling by air? Pricing: Basic plan is free, and the paid plan price starts from $9.99. 
Both apps/web services are a great travel guide for you if you often find yourself in journeys. They define your geolocation and create walking or transport routes to a necessary place with an estimated arrival time and an indication of traffic jams and roadblocks. Explore organizations and sights all over the world, use aerial or satellite views and watch pictures of places right in the app.  
When waiting at the airport for your flight or taxi, spend your time with pleasure and benefit by playing Epicflow PM Challenge. It's a great tool for checking your peoject management skills in an entertaining way.
What are your favorite tools you can't imagine your life without? Share your user experience in a comment field and we'll add these apps to this list.