Summing up the achievements at the end of the year has already become a good tradition at Epicflow. In 2022, we've implemented a lot of updates – both in the team, features, and website, and we also have a clear roadmap of what we want to introduce next year. We've been working hard, and we'll do even more next year to make Epicflow stay the best multi-project resource management solution available on the market. Read further to learn more about our 2022 achievements and our plans for 2023.
SoftwareWorld Includes Epicflow in the List of Top 2022 Resource Management Solutions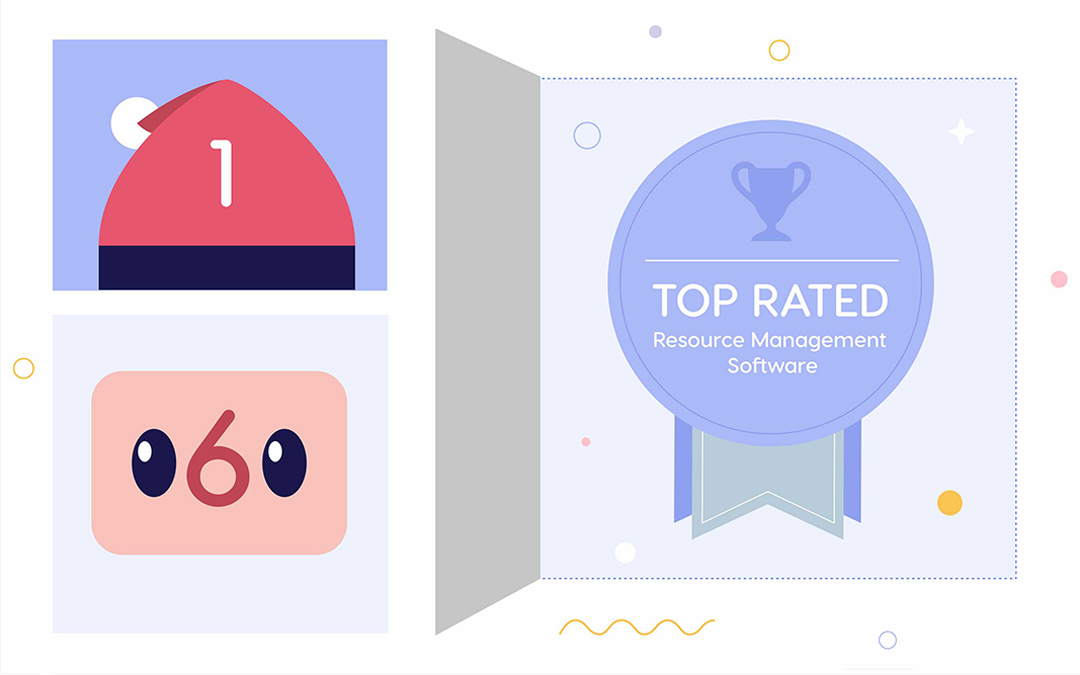 SoftwareWorld, a solution review platform that showcases top tools for different industries, has added our product to their list of the best software solutions for resource management this year again. The scores are based on user satisfaction (reviews & ratings), social media buzz, online presence, and other relevant information. Thank you for appreciating Epicflow and supporting us!
New Office for a Bigger Epicflow Team, Management & Client Base Updates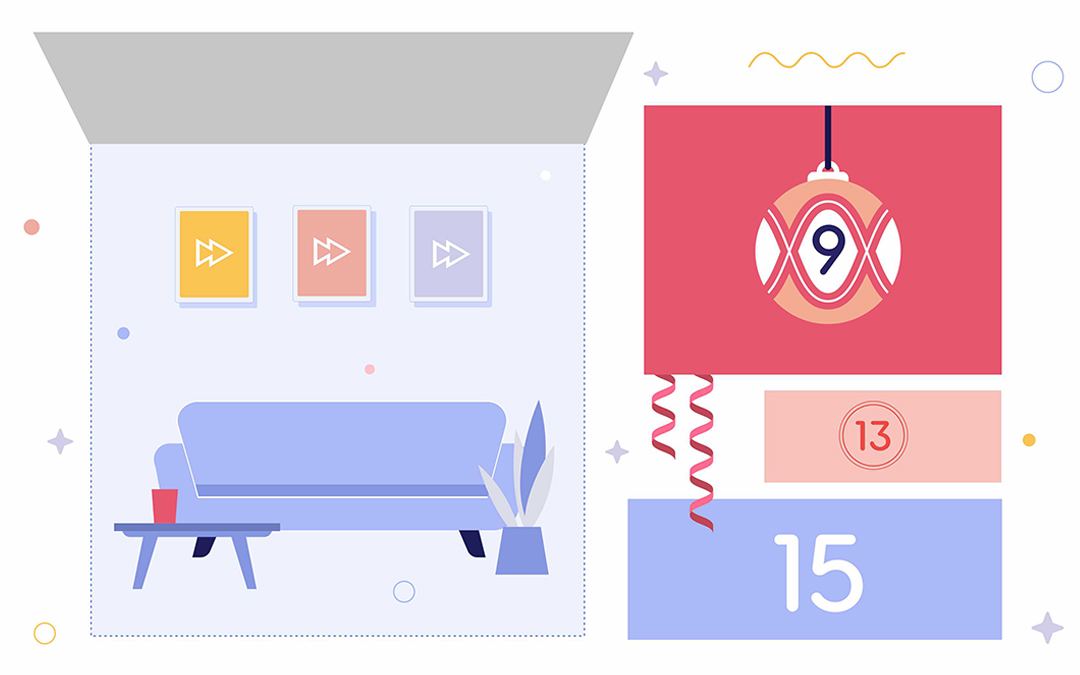 We've opened a new office of Epicflow in Bydgoszcz, which is a cozy well-equipped open-space environment in the north of Poland.  

Our team has grown by 20% this year. Today, the Epicflow team is a family of high-qualified specialists including developers, QA specialists, support engineers, and marketing professionals who work for the common goal – prevent teams all over the world from overload and burnout, and simplify project and resource managers' job. 

Our co-founder Albert Ponsteen defended his

Ph.D. thesis

on the topic "Resource Allocation in Multi-Project Environments by Combining Scheduling Heuristics with Human Intelligence" this October. We're so proud of him! 

We signed agreements with several more enterprises from different industries this year. Besides, a significant number of potential clients have already planned their

demos

to deeply examine Epicflow as a solution to reach their business goals. We're looking forward to starting our collaboration in 2023 to make more and more projects successfully completed with our help! And if you haven't booked a demo yet, it's the right time. Let's start the new year with positive transformations! 
Website Improvements: New Designs, Demo Tours, and Even More Relevant Content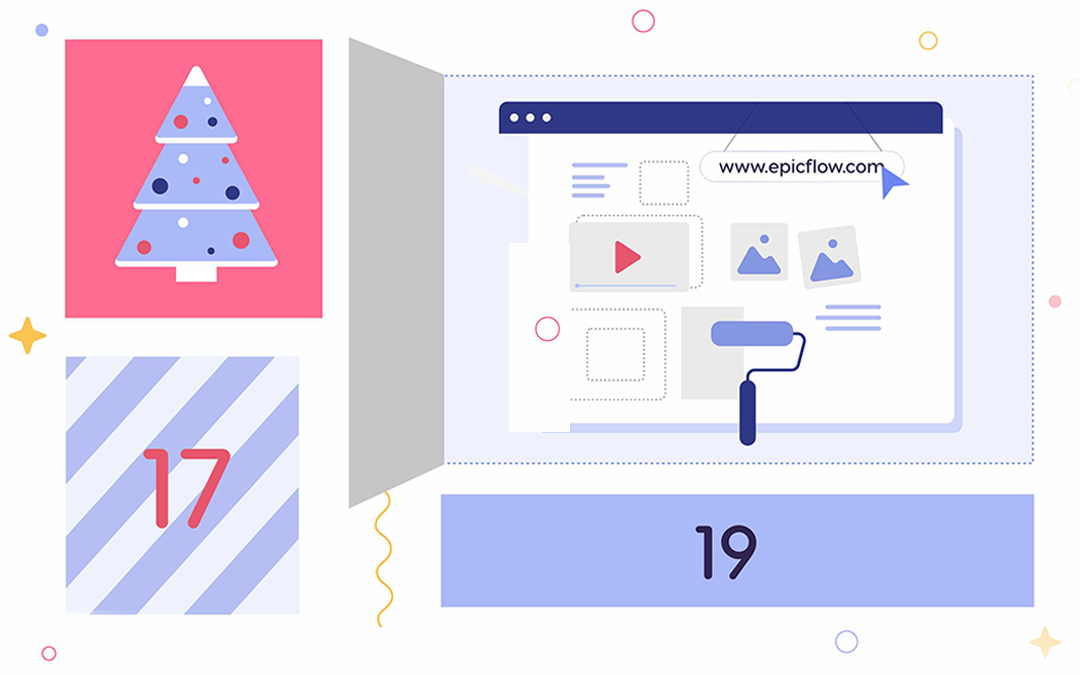 Let's take a look at how the Epicflow website has been upgraded this year: 
User-friendly website navigation with new sections: we've added several points in every drop-down menu in the header. 

In the

Product section

, you can check all our features and explore the most popular ones.

Check the

Solution section

to learn how Epicflow helps reach different goals depending on the role in a company and in different industries. 

From the

Resources section

, you can go to our demo tour, Wiki platform, and

our cases

, as well as learn more about the

application of AI in Epicflow

.

Our Demo tour

has been launched this year, and it's going to be updated with some new features soon.

Today, the demo tour includes 21 features and is expected to be replenished with the new functionality. 

Besides, we're going to group all the features into categories for easier navigation on the demo tour page.

Currently, our designers and developers are working on this, and in a couple of weeks, all the updates will be available on the website.         

Unique educational content for company leaders, resource and project managers: starting from 2022, we've been publishing articles touching upon even more relevant questions on enterprise, project, and resource management. 

New blog designs: unique, funny, and vivid images for every piece of content published on our website. Our illustrations are not only nice but also "smart": they express the main idea of each article.
Knowledge Sharing by Epicflow Outside the Blog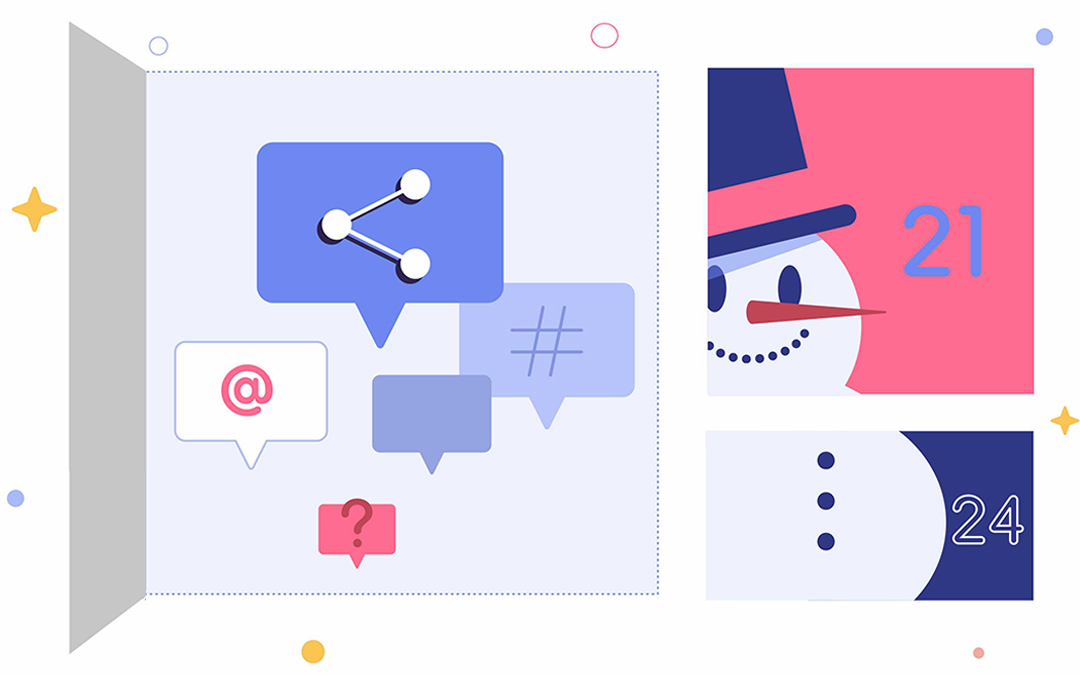 Expert Content Available for Downloading in a PDF format
This year, we've created a lot of educational content outside our blog. Upon opening some blog posts, you can see a popup message suggesting you download a guide / a checklist / an infographic / a collection of materials on a relevant topic. Besides, we regularly share these materials in our newsletter, so if you'd like to receive this content too, don't hesitate to subscribe from any page of the blog by leaving your email in the box on the right-hand side of the page. 
Online Events from Our Experts
In November, we organized two webinars for project and resource managers "Combining Scheduling Heuristics and Human Intelligence: Efficient Resource Allocation in Multi-Project Environments" based on Dr. Ponsteen's Ph.D. research. This online event touched upon the following topics:
The complexity of resource allocation in multi-project environments;

Resource allocation approaches with their strengths and weaknesses;

Organizational aspects of the experiment and the results of the Ph.D. research; 

Ways to improve the quality of project delivery and intake more orders with the same number of resources.
Don't get upset if you haven't had a chance to attend the webinar: next year, we'll keep organizing similar online events on a regular basis. You're welcome to subscribe to our newsletter to stay up to date! 
Epicflow Updates on Social Media 
Unique Educational Stories on Project and Resource Management on Medium
Since the beginning of 2022, we've been regularly sharing unique and useful content relevant to business leaders, project and resource managers not only in our blog but also on Medium. Next year, we're going to prepare even more materials. You're welcome to check this year's articles: 
Regular Posts and Stories on Relevant Project and Resource Management Topics on Instagram
This year, we've restored our activity on Instagram. With regular posts, daily stories, and creative illustrations, we make our subscribers aware of company and blog updates as well as our events. Follow Epicflow on Instagram to explore more useful content on project and resource management: polls, quizzes, events, animations, trends, new articles, product and team news, and more!
New Project and Resource Management Features Implemented in 2021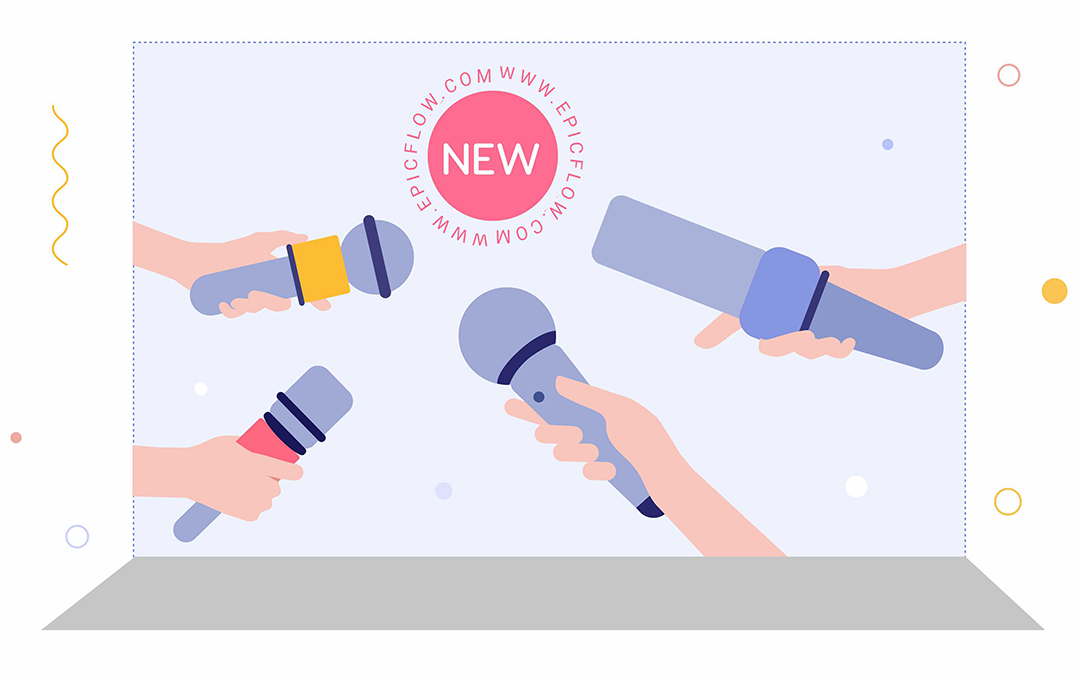 We've enhanced our Task List feature by adding a Group tab. It provides a comprehensive view of all task-related information from the micro to macro levels. You can select one or multiple groups from any project team, check resources in the chosen group(s), see their individual tasks, and explore task details. You can explore information in plain, user, or category views. In any mode of the Group tab, you can see additional information about the period of task accomplishment and the workload the tasks put on resources in one of the following modes: 
Timeline view, 

Full timeline view, 

Full Timeline + Future Load Graph, 

Full Timeline + Future Load Graph + Bottleneck View.
We've added three essential features that will help you analyze the workload of your resources, predict and avoid bottlenecks: Load Analysis, Inactive Analysis, and Bottleneck Analysis. All of them are available on the Future Load graph, which in turn now can be opened either from the Pipeline or the Task List's Group tab. From both places, you can analyze the load of resource groups and check the projects and tasks that are causing the overload. The analysis is carried out automatically, and you don't have to make any calculations. You can get the analysis results with a few clicks. 
With the

Load Analysis

feature, you can get information about the tasks and projects they belong to, which are overloading your resources or resource groups in a chosen timeframe. Use this data to balance workload by moving milestones or reassigning tasks to other employees or groups. From this page, you can jump to the Task Card to see what competences are required for the completion of the tasks that are overloading your resource(s) and find another available resource with the same skills to reassign this task to.

With the

Bottleneck Analysis

feature, you can not only see how loaded your resources are within the chosen timeframe but check the most overloaded one(s) and take measures to eliminate this bottleneck(s). You can order groups by the average overload, by the average underload, by the peak load, or alphabetically. By checking your most loaded groups and can make the Load Analysis to see the tasks and projects overwhelming your people and then balance their workload. 

The

Inactive Load Analysis

feature makes it possible to see how loaded your resources will be in the future if you initiate your inactive projects. You can filter your resource groups to see how your resources will be loaded by the new amount of work.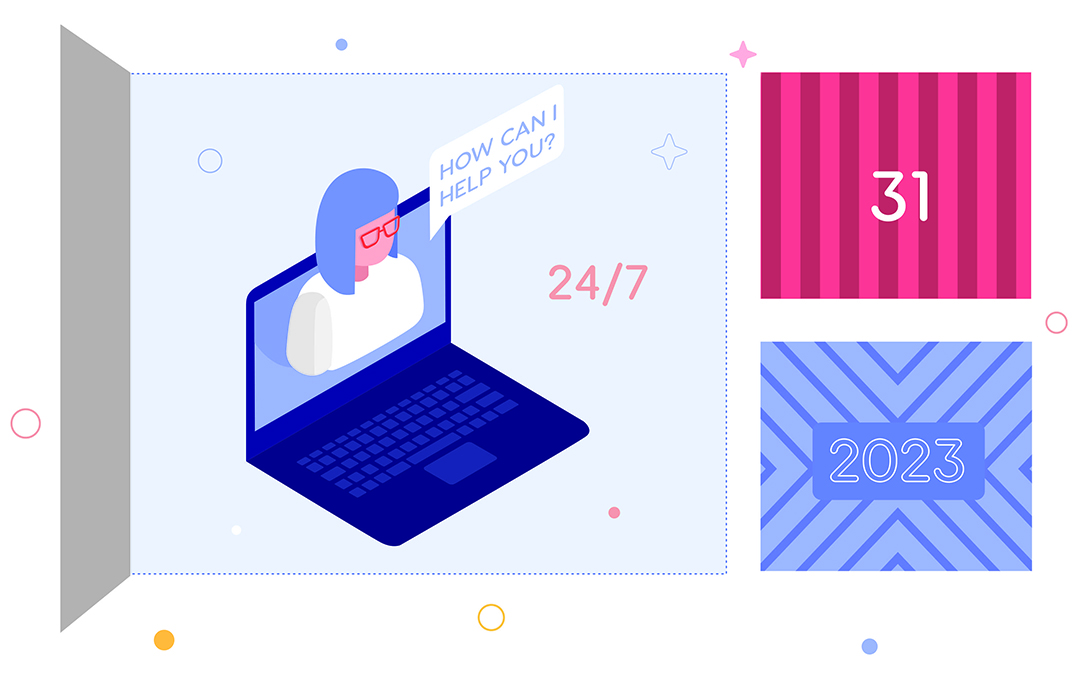 Epica the AI-Driven Virtual Assistant 
Epica's work is based on predictive analytics which gathers and analyzes all project-related data and delivers it to a user in a convenient format. Currently, the feature has only basic functions, but our team keeps working on its advanced capabilities. 
You can interact with Epica either by choosing an option from the menu (e.g., "My tasks", "My day-off options", "Explain me the term") or by typing in your request in the chatbox, or by voice. 
Epica can be useful for project team members and project/resource managers.
For project/resource managers:
Requesting Epica to show online users, 

Reminding users to update the remaining time (estimates).   
When a project manager asks Epica to remind users of updating estimates, she notifies resources of the need to update a personal or group task status if this negatively affects a project, a resource/resource group, or a skill load. 
For project team members:
Showing the next task(s) (according to the priority);

Explaining terms (e.g., what is capacity? What does UCLT mean?);

Finding the best dates for a day off or a vacation to minimize negative consequences of user's absence to the workflow. 
For example, if you ask Epica "What is my next task?", she will immediately show you the highest priority tasks from the Task List and the blockers (if any). If no tasks are left, the virtual assistant will suggest you refer to a project or resource manager.
If you ask Bella "May I take a day off?", she will show the calendar where the dates are marked with different colors: blue – you can take a day off; red – you cannot take it, otherwise, the project will be late of the group will be overloaded; green – you can take a day off, but it will take 3 days to catch up the workload missed during the vacation; yellow – your team will require two weeks to catch up the workload if you're absent.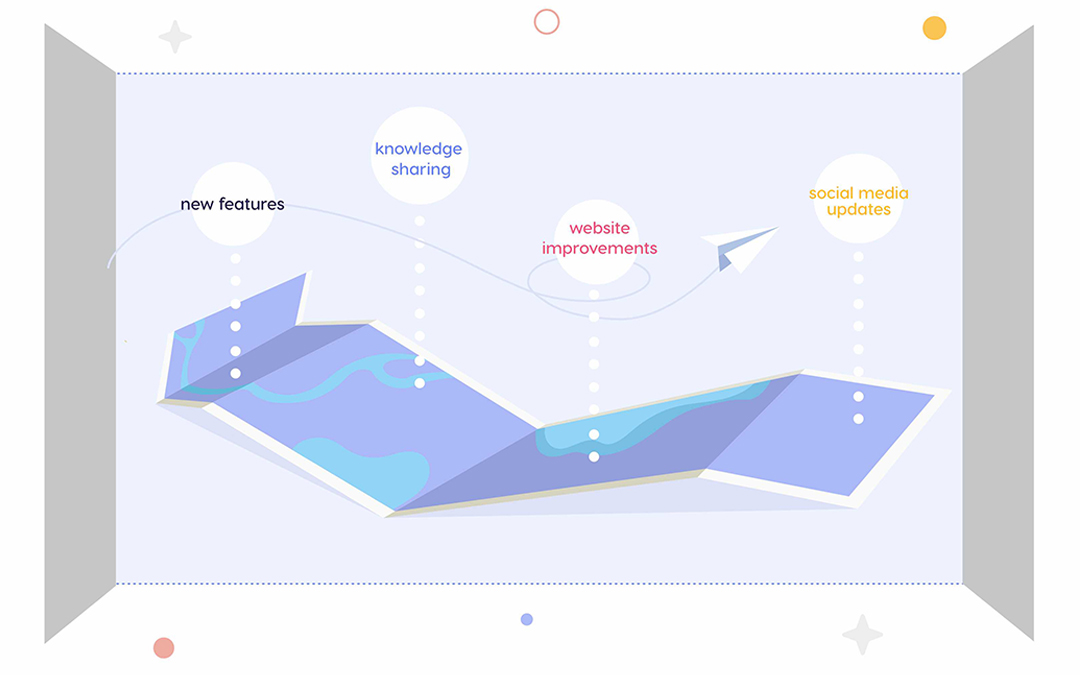 We're excited to share our plans for the nearest future with you:
As we've already announced, we've created another AI-driven feature this year – Epica the virtual assistant. At the moment, our best developers are working hard to make the

virtual assistant available in the first quarter of 2023

! Subscribe to be the first to find out about our updates. 

New unique features:

we never stop striving for more. We take heed of our clients' needs, follow project and resource management trends, and business pain points to improve Epicflow and make multi-project resource management as easy and efficient as possible. 

Soon we'll add a new section to the website:

Epicflow philosophy

. In this unit, we'll explain why our product is unique on the market, what idea stands behind it, and what you need to understand about multi-project management to reach maximum outcomes. 

Epicflow knowledge sharing hub

: a section on the website with a dropdown list of pages where you can download any content piece in a PDF format upon registration (white papers, checklists, collections of materials, guides written by the Epicflow team).

Updated descriptions of features, improved designs, and educational videos: soon, you'll find

video presentations of every feature on every updated feature page

. This will let you understand our product better and get acquainted with the interface of Epicflow. 

Youtube channel

: dozens of useful videos will be available next year. Our team is already working on different kinds of videos: from feature video descriptions to expert interviews with our co-founders and project management specialists. 

Xing profile

: next year, we're going present Epicflow on a new social media platform and share news and expert content there as well. 

Wiki platform update

: as Epicflow's interface has been significantly changed and a lot of feature enhancements have been implemented, technical descriptions of most features will be renewed together with screenshots and gifs. 
Thank you for being with us this year! We have a lot of plans for 2023, and we'd like to keep sharing our updates with you. Subscribe and be the first to know about innovations in project and resource management with Epicflow! If you have any questions or would like to learn more about Epicflow, please contact our team at epicflow@epicflow.com or schedule a call with our experts.