This year has been full of exciting events and we've been working hard to improve our product and make the professional life of project and resource managers as easy as possible. You're welcome to share our 2021 achievements and consider our plans for 2022.
Epicflow Included in the List of Top RM Software Solutions by SoftwareWorld
The fact that we've been doing our best to implement the latest technologies in Epicflow and are among the world's best resource management solutions has been acknowledged by SoftwareWorld – the software review platform that showcases top tools for different industries, gives their overviews with an opportunity to compare several solutions and provides lists of the best products on the market. The scores are based on user satisfaction (reviews & ratings), social media buzz, online presence, and other relevant information.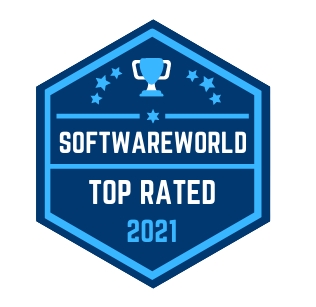 Website Improvements: New Sections in the Blog and More Educational Content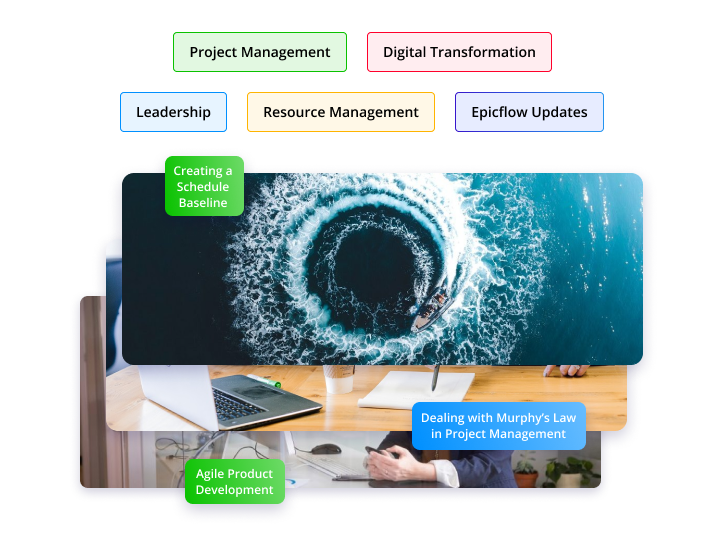 The main goal we want to deliver with the help of the Epicflow blog is to educate people who would like to start a career in project management, help those who're already experts in project and resource management stay up-to-date and learn about innovations, as well as let business leaders know how to make better decisions and get the desired outcomes faster.  Earlier, we had only three sections in the blog, and now we've decided to divide our articles into the following five main topics:
Project management

section covers all the topics that are relevant for project managers – from project initiation to its completion. 

Resource management

section touches upon the questions related to administering human and material resources, from their wise utilisation to resolving resource shortage issues.

Leadership

section will be interesting and helpful not only for C-level executives but also for project and resource managers as it covers the topics of reaching business goals, psychological issues of interaction between people, provides tips on how to become better at management and explains what skills every leader should possess and how to improve them.

Epicflow updates

section collects all blog posts about our product, its features, and our team.

Digital transformation

section has been created for digital transformation teams whose job is to find and implement the best innovative technologies into their companies to make project and resource management more efficient. 
Now you'll be more comfortable navigating through the topics and easily find something you're interested in.  Subscribe to our blog if you'd like to learn about the updates and have useful materials on project and resource management for free. Our subscribers regularly get gifts: guides, checklists, collections of resources, and more! We're also open to discussions, so you're always welcome to leave comments to our blog posts, email us, and book a call with Epicflow experts at your convenience.
Epicflow's Client Base and Team Have Grown Significantly This Year 
2021 has brought a lot of positive changes to Epicflow. First of all, we signed collaboration agreements with a couple of new clients. The number of Epicflow users significantly increased this year and we expect our horizons to expand even more in 2022. Our team has grown bigger as we hired 15 new experts including developers, QA specialists, and marketing professionals. Today the Epicflow team is a family of 28 experts doing their best to create the world's best resource management solution for multi-project environments. 
New Project and Resource Management Features Implemented in 2021
Updated Security & Permissions 
As one of our biggest clients is from the Defense industry, we changed our permissions and data security to meet military standards this year. The system is scrutinized by pen-testing teams of the military agencies. For the industries that need it, we can store the data on a location that is under the client's control while keeping the services in the cloud.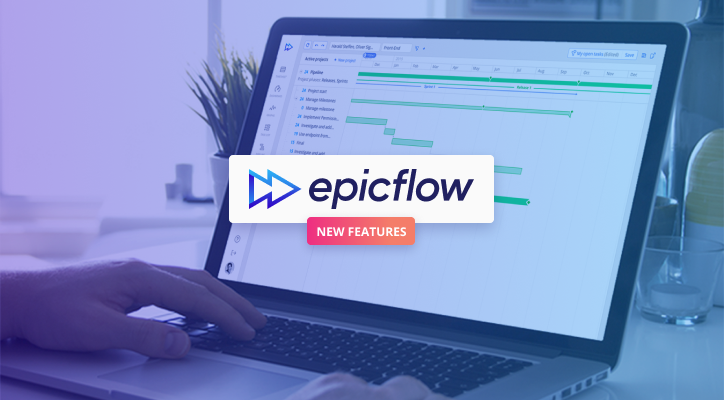 You can consider the detailed description of the features implemented in 2021 in our spring and summer blog posts, and here we'll give an overview of the most significant and useful updates of Epicflow. 
Reporting on Task Completion: Distribute Your Hours and Mark Your Work as Completed

 

This feature is a great means to let others know that you've completed your task and see how much time has been spent on it. Even if you don't log your hours timely, you can do it when you finish the task and distribute the hours starting from the date you picked it up to the moment of completion. You can also return hours if you spent less time than expected or book additional hours to finish the assignment. 
Personal Task List: Check and Manage Your Own and Team Member's Assignments in a Convenient Way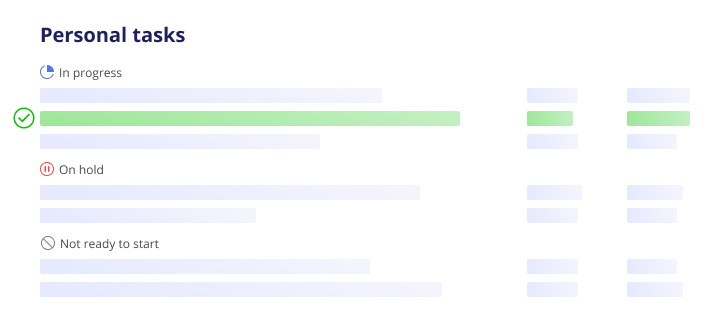 This feature gives you an overview of your tasks, lets you log your hours and mark your tasks as completed (as described in the paragraph above). User Selector as a Personal Task List functionality provides an opportunity to choose a user from the list and check out his or her personal tasks if you have corresponding permissions (the rights to see all groups and tasks).
Meeting View: Hold Meetings with Team Members More Efficiently
This feature allows you to create an environment where you can create a list of users and view their current, recently completed, upcoming tasks as well as all task-related information: hours spent and left, the projects these tasks belong to, assignments, etc. It's a perfect solution for online meetings for globally distributed teams. 
Multi Assignment: Assign Multiple Tasks to Resources with a Few Clicks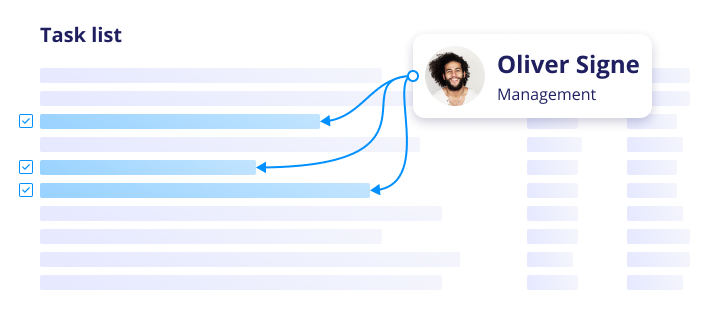 With this feature at hand, you can assign or reassign multiple tasks to resources and resource groups with a few clicks. It's convenient for multi-project environments with a shared resource pool as it saves your time for allocating resources and assigning tasks from different projects to them.
Timesheet Filtering: Find What You Need in a Flash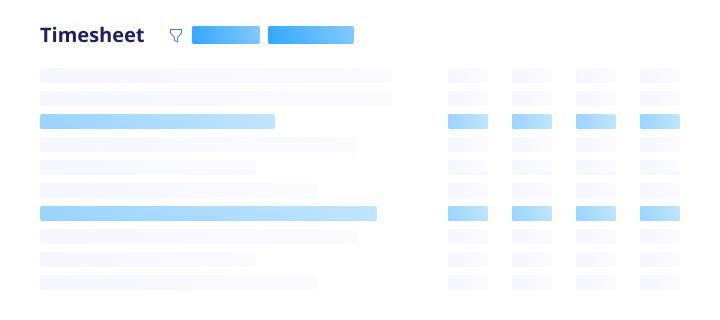 This functionality is similar to the one for Pipeline and allows adding and hiding filters to make the Timesheet page as convenient for navigation and work as possible. With the filtering feature, you can focus exactly on the data you need at the moment. Filtering works for Personal, Group, and Project tabs with the following categories available: item, project, and resource filters.  
Booking ID: Item Identifier for Super-Easy Search
Booking ID is a special number/code/word that is used as a task/summary/project identifier to filter out tasks/summaries/projects to find necessary items. You can choose a booking ID for an item by preference and let it set it up by the system automatically. 
Generic User: Keep the Tasks Without an Assignee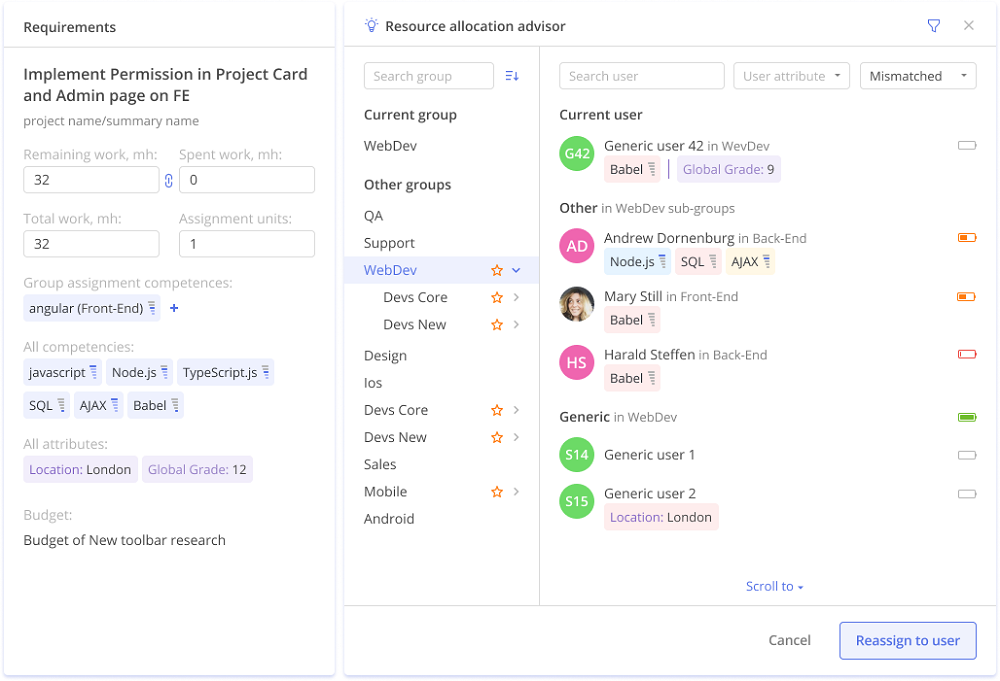 This feature acts as a temporary solution when there are no available resources that can be assigned to a task. For example, when there are no available or suitable resources to assign to the task, it can be assigned to a generic user, and reassigned to someone later; or when a task should be accomplished by two resources (you cannot assign one task to two resources in the system, so these resources should log in as generic users and complete this task). 
Budget Task: Plan and Monitor the Amount of Work Allocated for Project Tasks 

This feature indicates a certain part of work that has to be completed within the scope of a project. It consists of a series of smaller tasks. Budget Tasks help plan and monitor the amount of work required for completing a project. 
Budget Distribution: Divide the Work Between Resources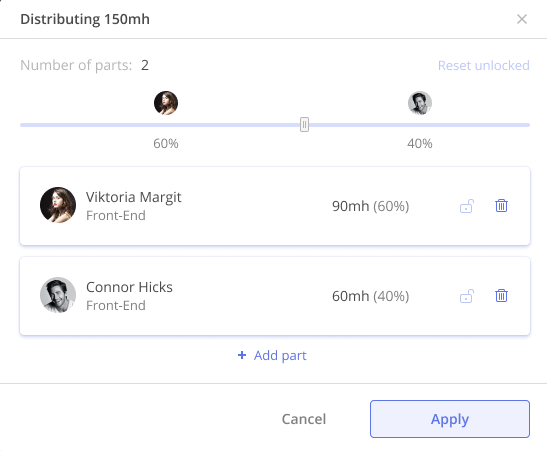 This feature is closely related to the Budget Task: after the budget (i.e. the number of manhours) for completing a certain part of work has been defined, you can use the Budget Distribution feature to determine how much work will be performed by each of the assigned resources. Budget Task and Budget Distribution features work like work breakdown structure: they help project managers divide the project into smaller parts with tasks and define how much of the necessary work will be performed by the assigned resources.    
2022 Roadmap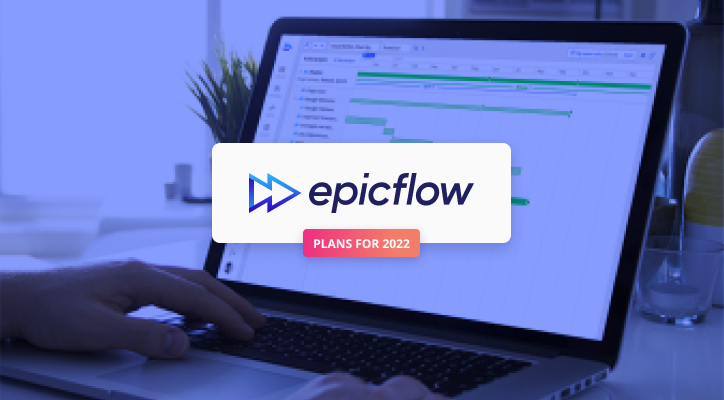 Our plans include but are not limited to the following areas of work:
Adopting AI.

As we're subsidized by the Dutch government to research artificial intelligence in project management, a great part of our effort is dedicated to the development of AI-driven technology and its further implementation into the system.

New unique features. We'll keep working on creating new features to make the professional life of project teams, project and resource managers easier and let your business bring better outcomes.
Improving the website.

Next year, a demo tour will be available for all our features, so you'll be able to see Epicflow in action. And the tour is just a small part of our website updates: in 2022, you'll see an absolutely new design with new sections.
More educational content.

We're planning to share a lot of valuable educational information with you next year, we'll be working hard to highlight the most important topics in the world of project management and suggest ways to resolve complex challenges of multi-project environments. 
Thank you for being with us this year! We have a lot of plans for 2022 and we'd like to keep sharing our updates with you. Subscribe and be the first to know about innovations in project and resource management with Epicflow! If you have any questions or would like to learn more about Epicflow, please contact our team at epicflow@epicflow.com or schedule a call with our experts by clicking the "request demo" button on the top of the webpage.