Today, digitalization touches upon every sphere of modern life. It's almost impossible for a business to exist without any attempts to digitalize its operations. Companies whose authorities think that they don't need it, put their success at risk. 
So how many organizations are truly digitally mature? And how do you know if your company is digitally mature enough? Let's try to figure it out.   
What's Digitalization and What Does It Bring to Your Business?
Digitalization specifies your relevance in the modern market, your ability to satisfy your customers' needs and expectations, and your prospects of success. Not only businesses but also government organizations are engaged in digital transformation processes, and each of them knows why they need it as successful digitalization provides:
Clients' comfort,

Competitive advantage,

Security and speed of all processes,

Reliability and safety of information. 
Digitalization Barriers
At the same time, digitalization is a long and difficult journey that takes from two to five years and can be complicated by one of the following things:
The innovations adopted don't satisfy customers' needs; 

The digitalization plan is poorly developed;

You set up wrong priorities and therefore, your transformation journey is ineffective;

Your team isn't ready for transformation and can't implement any changes because of incompetency and lack of enthusiasm. 
Despite everyone keeps saying about the significance of digitalization, there are many things that block this process. For instance, not every business leader is truly open to changes and is ready to change their good old tools and managing methods.
Read more: How to Handle Digital Transformation Pain Points
Digital Maturity: Its Essene and Role in Your Organization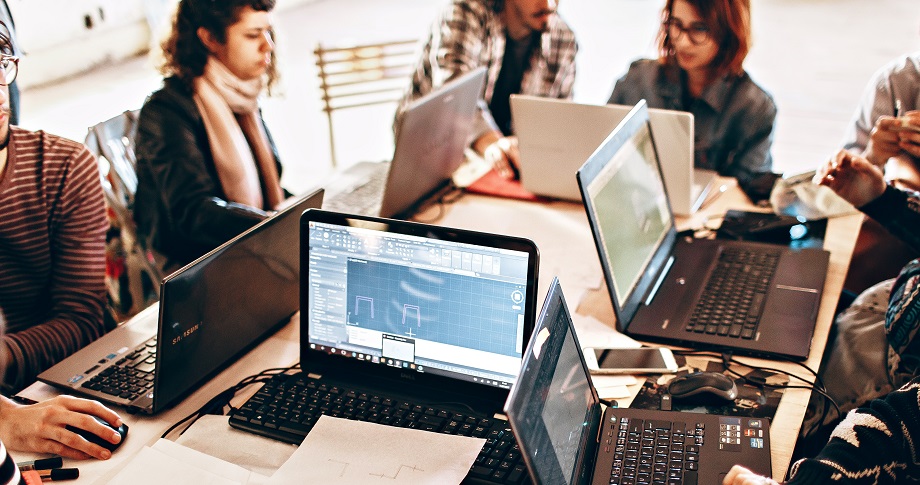 Experts define digital maturity in different ways. Some consider it based on psychology, some identify it in terms of IT. We understand it as the way your company perceives and utilizes digital technology, the extent to which your teams feel comfortable working with it, and are open to innovations, and the level that your company has already achieved in its digital transformation efforts.
It not about a one-off implementation of new technology. Digital maturity involves a continuous process whose goal is to stay up-to-date and meet the requirements of the modern world. 
If a company is digitally mature, it doesn't necessarily mean its CEOs have invested millions in all the latest digital technologies. A truly digitally mature organization is the one whose employees have adopted the existing digital technology that not only simplified their job but also automated all processes to make them more efficient and reliable, and they're open to innovations. It's just life-long education.  
So, why is it important for your business?
Without being digitally mature, you won't ever be ready to embrace digital transformation on an ongoing basis. This, in turn, will undermine your competitiveness in the market. Your potential and current clients will choose your peers simply because they suggest better service that fully meets their needs and requirements. Moreover, your business won't even exist without modern technology.

You'll become more efficient and avoid mistakes by making everything automated (by eliminating the human factor effect), make your collaboration more convenient, and therefore, get better and faster outcomes.

And after all, regarding the speed at which the modern world is developing, digital transformation and digital maturity are just a must-have prerequisite of the successful existence of your business.
Digital Maturity Model: Aim and Components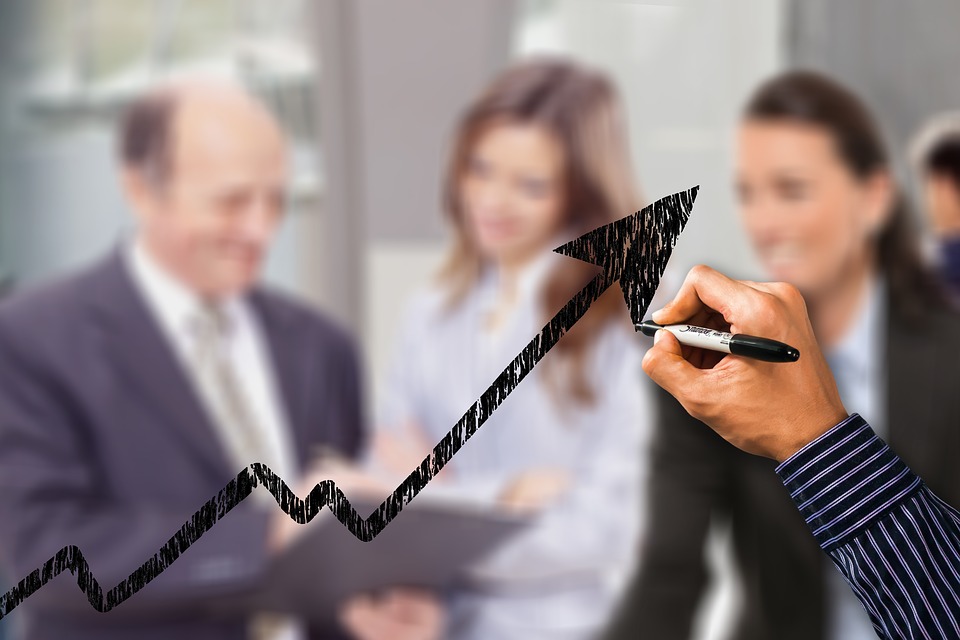 A digital maturity model is a scheme that shows the extent to which your company is digitally mature. It's the key that will help you start your digital transformation journey. You can assess your company by using one of the models given below.
The Deloitte-TM Forum Model
According to The Deloitte-TM Forum model, there are 5 dimensions with 28 sub-dimensions that make up its basis. They are as follows:
Customer (that aims to make customers consider your organization as their digital partner by selecting the most convenient ways of interacting);

Strategy (the way a company attempts to increase its competitiveness by means of digital initiatives);

Technology (the approach to improve the digital strategy by processing information to meet customers' requirements);

 

Operations (performing tasks by using digital technology to increase business efficiency); 

Organization and culture (the business structure to manage talent processes to increase progress).  
TM Forum also adds the 'Data' dimension which is the company's ability to utilize data to improve its business value.
Therefore, the digital maturity model shows that digital maturity is not only about applying digital technologies. It refers to customers, culture, employees, strategy and the way business operates and reaches its goals. 
Forrester Digital Maturity Model
According to Forrester's digital maturity model, digital maturity consists of four elements: culture, organization, technology, and insights. 
The 'culture' dimension identifies the company's attitude towards digital innovations and the way it empowers teams with digital technology. 

The 'organization' aspect shows the extent to which a company supports digital strategy, governance, and execution. 

The 'technology' one is the company's readiness to implement and utilize emerging technology. 

And the 'insights' dimension shows if a company examines and applies customer and business data to evaluate success and build a strategy.
They suggest several maturity segments that define the maturity level from lowest to highest: skeptics, adopters, collaborators, and differentiators. By answering the questions suggested in their questionnaire, you can define the level of your digital maturity and start your transformation journey based on them. 
Features of Digitally Mature Organizations
So how does a digitally mature company differ from peers that don't make any efforts to digitally transform their processes? Here MIT Sloan research report with 3.500 participants comes in useful. 
Agility and Adequate Management
One of the obstacles to digital maturity is inadequate leadership strategies and management practices. Companies have to be agile to become digitally mature. According to the results, 60% of the respondents who work in digitally immature organizations, note that their management structures interfere with digitalization opportunities.
Properly Developed Strategy
The study has also revealed that digitally mature or maturing companies have a clear and well-thought-out strategy with broader time horizons: they plan for the future and follow the developed scheme. And at the same time, they remain flexible and open to changes.
Tolerance to Risk
The digitally mature organizations recognize collaboration and are risk-tolerant as compared to those that aren't ready for digital transformation and have low levels of digital maturity.
Investments in Digital Training 
Digitally mature company leaders strive to make their employees feel comfortable with any changes within the organization. They invest in digital talent by providing training and engaging experts in the field.
Digital Transformation Plan
First and foremost, define your digital maturity level by one of the above-mentioned models, or you can compile your own DM model that will exactly meet your business requirements. 

Assign people to tasks. When you identify the fields that need to be improved, select the employees who you think are capable of making crucial changes and are responsible enough for that. The ones who you trust and the ones who can lead others.

Keep your eye on the ball. As we said before, digitalization is an ongoing effort and it requires constant monitoring. You can't just implement technology and become better. This process involves working with your teams at different levels, communicating with customers, getting their feedback, and regular examination of current results. 
Write in the comment field, which stage of digital transformation you're at and what level of digital maturity you have at the moment.