This article was updated on November 2, 2021.
The need for specialists in the field of project management is growing annually because businesses are getting bigger and most companies are becoming project-based. According to the research by Project Management Institute, 87.7 million project management-oriented experts will be required by 2027 by different companies worldwide. Day by day, job search digests will suggest more and more vacancies for project manager positions. But how to distinguish between them?
Types of Managers Depending on the Number of Projects and Business Goals: Program Manager VS Project Manager VS Portfolio Manager
Project Manager
A project manager is a person being in charge of the project from its initiation to the delivery stage. His(her) key responsibilities are to engage stakeholders and communicate with them, plan the project, prioritize tasks, and keep track of the project flow to make sure it's within time and budget frames.
In large companies, they also hire a resource manager who's in charge of allocating people within projects. But very often, resource allocation is part of the PM's duties. 
Program Manager 
A program manager is responsible for related projects that are part of a program. His/her duties involve identifying project interdependency, similar and different goals between them.
The main difference between a program manager and a project manager is that the program manager is in charge of long-term project goals and the whole strategy that aims to achieve certain business goals.
There are the following types of program managers:
Head of Programs sets up objectives based on business strategic goals, creates program plans, as well as supervises project managers and analyzes their performance on the project level;
Program Director is a similar position to the head of programs.
Program Manager's job involves running programs to meet the strategic goals of an organization, including managing plans, budgets, and resources

;

Program Management Office (PMO) Executive is another name for a program management officer, an employee responsible for project and program success in an organization.
Portfolio Manager 
The portfolio manager's main responsibility is to administer programs in a company and make sure they all comply with the organization's goal. They support project managers and ensure better communication between them to guarantee the success of all projects in the company. There are several types of portfolio managers:
Portfolio Director

refers to senior positions in an organization and implies controlling all project and program execution as well as checking if they comply with the company's goals and strategic plans. They work closely with portfolio office managers to oversee all processes are in line with the objectives and all tasks are accomplished according to the requirements. 

Portfolio Office Analyst

works on the creation of a corporate strategy together with senior office executives, examines the project and program interdependency within the portfolio, and reports on the research outcomes to senior management; 

Project Portfolio Manager

orchestrates a series of interdependent projects, interacts with stakeholders at all levels, is in charge of choosing a suitable approach to managing the portfolio of projects and ensure their success; 

Portfolio Office Manager (PfM)

is an employee who administers projects and programs in a portfolio in terms of risk, benefit, and performance management and reports on the results to the portfolio director and often works together with a portfolio office analyst.
As this paper is dedicated to the role of a project manager, let's focus on it further and consider other types of project managers according to the industry they're engaged in, knowledge, and skills.
Types of Project Managers By Industry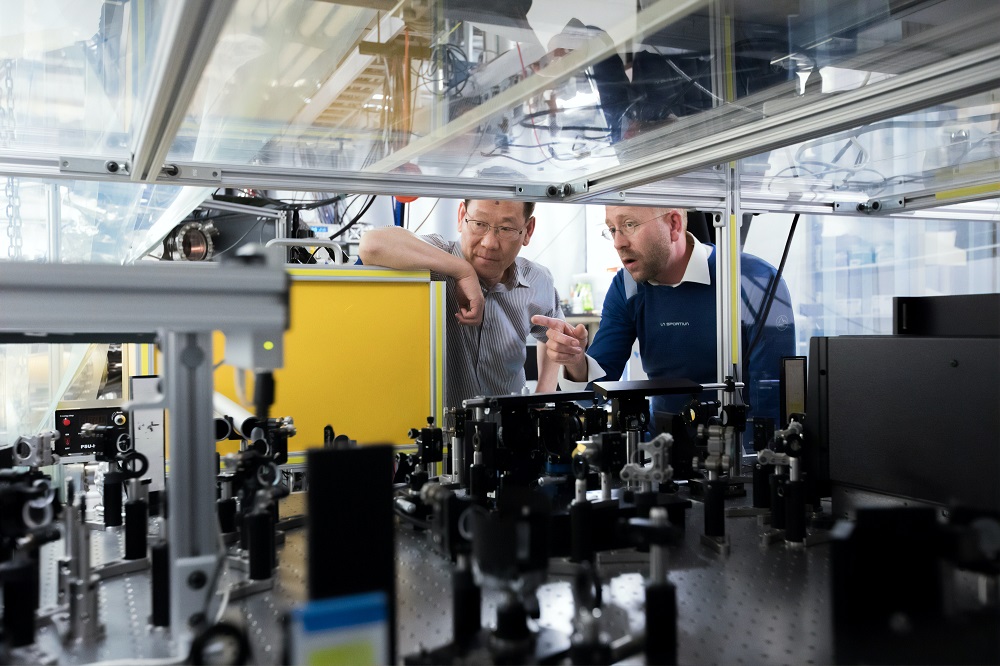 Firstly, project manager positions differ across industries. Or, rather the specificity of their duties. It's explained by the need for industry-related knowledge any expert being in charge of projects should have. This type of knowledge covers the understanding of the processes, job duties of all employees, rules, market trends that are peculiar for this professional environment. 
Read more: Industry, Product, and Technical Knowledge: What Makes a Project Manager an Expert?
Therefore, in job search digests, you can find the following vacancies:
Construction project manager;

Manufacturing project manager;

Engineering project manager;

IT project manager; 

Healthcare project manager;

Finance project manager;

Insurance project manager;

Utility project manager,

Legal project manager.
You can guess their main focus of work by their titles. As, for example, an IT project manager orchestrates IT projects and leads corresponding teams in their software development efforts. A legal PM is the one who supports legal teams and most probably has a corresponding background in law. The industry a PM works in defines the specifics of projects. 
According to the Job Growth and Talent Gap in Project Management research, the leading fields with the growing number of project-oriented positions are construction and manufacturing, IT, and finance and insurance. So, you'll probably find the biggest number of vacancies exactly in these sectors.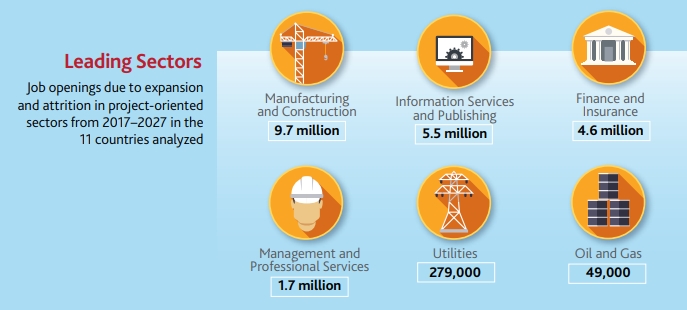 This makes the job of a project manager a great option as the second occupation. Sometimes people have a degree in a certain field but are not interested in professional development in this sphere. Then they can get a certification or a business analyst degree and try themselves as a project manager in this field. The first degree is a great background that will help to build a career in PM. 
Types of Project Management Jobs According to the Skillset and Experience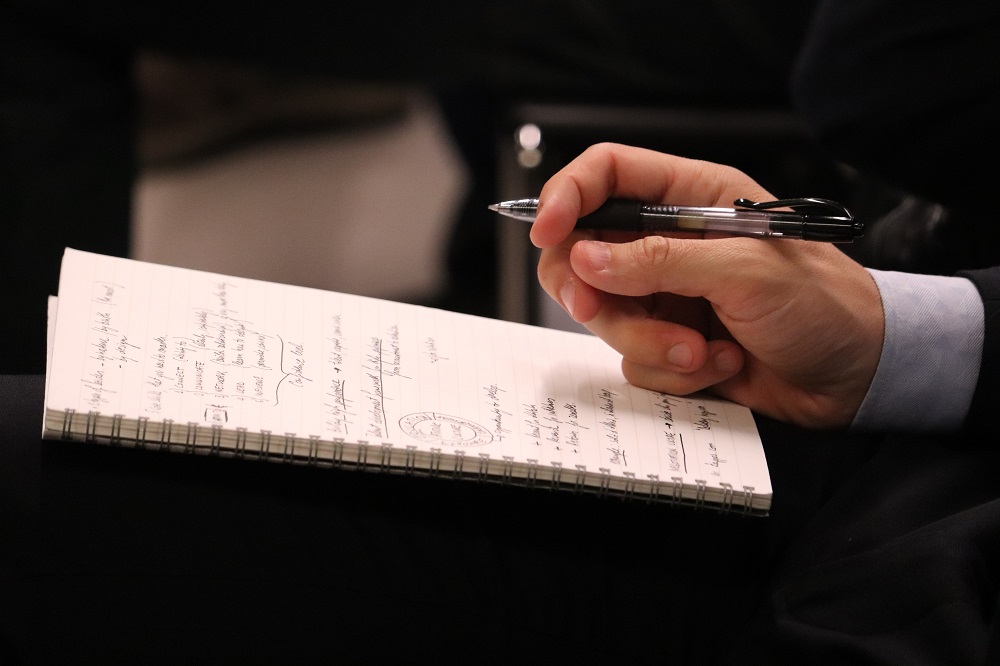 Entry Level P

roject Manager Jobs
These positions are suitable for those who are new to project management, don't have a degree, and have no or little experience. They all have much in common. For instance, almost all involve working with project documentation and imply the work on a single project. 
Assistant Project Manager

is a person who supports projects and helps a PM with them. The job involves a lot of paperwork such as making reports, analyze performance and requires at least a Bachelor's degree in a certain area;

Project Administrator

's duties imply a lot of organizational work: scheduling meetings, assistance in preparing a project plan and documents, and managing resources.

Project Coordinator

is responsible for tracking the project workflow, budget, and timeline as well as creating schedules and interacting with other project team members.

Project Support Officer/Specialist

provides assistance to the project team and a project manager in documentation management and analyzes project data to make reports. 

Project Planner

is in charge of making project schedules and keeping track of it to make sure it stays within budget and timeline. 

Project Controller

works closely with a project manager on defining project goals and scope, making the schedule, controlling the flow and performance, and implementing changes if something goes wrong.

Document Controller

manages project documentation. This employee's duties is to make sure every document is correct, signed, and stored. This position involves the greatest amount of paperwork.
If you're thinking about getting a project manager job, one of our recent papers with answers to FAQ about starting a career in PM will be useful for you. 
Senior Position Titles
Senior project manager job descriptions differ depending on the industry and especially the company and may include some additional responsibilities. Senior PMs are in charge of at least one project (but often they manage multiple ones). Their main goal is to deliver all projects on time and within budget with the help of the project team. Therefore, a senior project manager is first of all an organizer, planner, communicator, risk manager, problem solver, and supervisor.
They distinguish the following job titles for senior project managers:
Project Leader

is the one who guides their teams to reach project goals. It's the one who engages members, motivates them, focuses their attention on what's important for the project, and analyzes progress. 

Head of Projects

is an expert who controls the work of the whole project team to guarantee the project success including responsibility for the strategy and project delivery.

Project Director

is another name for leadership and supervisory role. This employee's main duty is to control and coordinate the team to achieve their best productivity and ensure successful project delivery as a result.  

Project Team Leader

is also responsible for successful project delivery, guiding the project team through all project stages, making sure everyone understands their goals and tasks, conducting project participation meetings, and things alike.

Chief Project Officer

's duty is to reach strategic business goals with projects, programs, and portfolios, supervise project managers, and control the workflow among all projects.
Senior positions also include program and portfolio roles that have been listed in the section above. 
PMO Job Titles
According to PMI's PMBOK, the Project Management Office is a "management structure that standardizes the project-related governance processes and facilitates the sharing of resources, methodologies, tools, and techniques". They distinguish the following job titles and their alternatives:
Controls Manager

administers the control of construction and engineering projects, performs project scheduling, task estimation, and performance review functions as well as supervises other employees;

Director of Enterprise Project Management

deals with project and program managers, develops company strategy according to the goals, and is in charge of business initiatives implementation;

Director of PMO

oversees all projects and programs to be successfully run within the organization. This includes determining standards for PMs and other staff to make all projects meet the company's goals and objectives. They also take part in risk and conflict management, deal with stakeholders, resolve conflicts between the product owner and customers or others involved in the process as well as provide reports to senior management.

PMO Analyst

is an employee at the project management office who keeps track of the project, program, and portfolio levels and report to CEO-level executives about the state of things;

PMO Coordinator

is responsible for program and PMO control, ensuring the projects and programs are in line with the company's strategic goals, keeping track of adherence to the best practices in project management as well as reporting the results to senior staff.

PMO Manager

is very similar to the traditional project manager role but it's more theoretically-based. They're in charge of analyzing risks, performance, flow at different levels in the organization;

PMO Specialist

works to provide assistance and support to project/program/portfolio managers to guarantee their performance and project success without directly participating in their orchestration;

Project Controller

is a project team member who works closely with a PM regarding all project-related activities, such as risk and budget management, progress analysis, implementation of actions to improve performance;

Project Controls Manager

is the same as the controls manager described above; 

Project Controls Specialist

is a job title primarily used in construction and engineering fields and is similar to the controls manager position described above;

Project Planner

is considered to be rather a delivery than a leadership role. Their responsibilities include working on program planning, reporting, and scheduling. 

Project Scheduler

is similar to the project planner. The list of duties includes developing, updating, coordinating, and improving project schedules. They often interact with project managers and other team members to resolve project plan issues, analyze their effectiveness, and implement changes in necessary;

Project Support Manager

is another name for project support officer within a PMO.

Project Support Officer

's main goal is to provide support and assistance to the project manager including organizational work: holding team meetings, participating in planning and risk management activities. The duties may also include having and managing subordinates.
The main difference between PMO workers and project managers is that the officers' main duty in a company is to coordinate and support project managers without digging into projects themselves. The positions inside PMO are more organizational and require theoretical knowledge.
Other Job Titles for a Project Manager
We've analyzed the latest vacancies on some recruitment databases, and have found some more job titles that are different from traditional:
Architectural Project Specialist;

Business Value Expediter;

Delivery Manager;

Director of Planning and Scheduling;

Estimator;

Foreman; 

Project Supervisor;

Project Surveyor; 

Quality Control Supervisor;

Project Control Specialist; 

Strategic/Tactical Execution Officer;

Team Mobilization Lead;

Transition Manager;

Value Delivery Manager;

Vision Realization Expert.
They're more or less equal but some companies want their project managers to perform some additional duties and combine their role with project management officers. 
How to Choose a Job of a Project Manager Among Diverse Titles in Job Ads
When seeking employment in project management, start your search with the most common titles and specify the industry you'd like to work in. If you don't have any specific background, just think about the field you're interested in. 

Looking through other job titles is also helpful but don't forget to peruse the job descriptions. If you have no experience in PM, try to apply for a project assistant or administrator position. In this role, you'll learn more about processes that take place in project management, tools that Pms use, and the duties of a PM.

Before applying for a position, make sure your potential employer expects exactly what you believe a person should do in the position of a project manager. Very often, companies want project managers to perform tasks that don't belong to PM's duties. And it may not be included in a job ad, so when having a call with an HR manager or an interview, make a list of questions to learn more about your job responsibilities. 
Do you have any experience of working in any PM positions or are you new to project management? Share in the comment section below what other PM-related job titles you've ever come across.
References
Lindsay Scott (2015). Tackling Project Management Job Titles. Arras People.
Crawford, J. K. (2007). PMOs and project managers—friends or foes? Paper presented at PMI® Global Congress 2007—North America, Atlanta, GA. Newtown Square, PA: Project Management Institute.