The success of any project is dependent on a number of factors such as clear goals, realistic project schedule, budget, resource, risk, and uncertainty management. But the favorable outcome of a project is based not only on processes but also on people. They're called stakeholders. 
Project Stakeholders: Who Falls Into This Category?
As stated in the AccountAbility 1000 Stakeholder Engagement Standard, stakeholders are  "… those groups who affect and/or could be affected by an organization's activities, products or services, and associated performance". Along with that, the category of stakeholders doesn't involve everyone who's in the know of the company. 
Here's how PMI researchers describe stakeholders: "…An individual, group, or organization who may affect, be affected by, or perceive itself to be affected by a decision, activity, or outcome of a project, program, or portfolio".
Therefore, stakeholders in project management are the people who directly or indirectly influence and are affected by the initiation, execution, and implementation of the project. Let's learn more about the types of stakeholders in projects.
Types of Stakeholders
Every project regardless of its type and stage has internal and external stakeholders. Their number varies from industry to industry and from project to project in terms of type and size. Besides, the project phase also matters.
Internal Stakeholders
This group includes the people within the organization involved in project delivery: 
Project manager,

Product manager/owner,

Resource manager,

Team members,

C-level executives,

Company owners,

Internal sponsors. 
External Stakeholders
These are people who can influence or be affected by the project and who don't belong to the organization initiating the project:
Consultants,

Customers,

End users,

Government, 

Investors,

Local communities,

Media, 

External sponsors,

Suppliers,

Vendors.
Why Stakeholders Are Important for Project Success
Stakeholders ensure the success or failure of your project. Let's consider the main reasons why they're the main characters of the project game.
Proper Stakeholder Management Ensures Risk-Free Project Delivery
You can't eliminate risks at all but with stakeholders engaged, you will significantly increase your success in administering project risks. The absence of interaction with stakeholders or their improper engagement can bring uncertainty to project management. Their needs, statuses, and expectations may change at any moment of project delivery that, in turn, will significantly alter the project structure, terms, schedule, and deliverables. This is why a project manager should keep his/her finger on the pulse when dealing with them and be ready for any kind of uncertainty just in case. A PM should have a trustworthy tool for predicting risks and administering uncertainty. 
Read more: Fighting Uncertainty in Project Management: Arm Yourself with the Right Tool.
Stakeholders Are a Source of Project-Related Knowledge
Theoretically, a project manager should possess industry, product, and a bit of technical knowledge but the reality is that very often they don't have enough information to compile project requirements and identify constraints. In this case, PMs engage stakeholders, and they share all important project-related data.
Read more: Industry, Product, and Technical Knowledge: What Makes a Project Manager an Expert?
Keeping Stakeholders Engaged Ensures Project Delivery
If your project's stakeholders are aware of every project detail they're more likely to help you deliver it on time and within budget. Keep them informed and ask for their opinion. Let them ask questions freely. Do your best to adhere to transparency. In such a way, it'll be easier for you to influence and change their opinions if you need it.
Therefore, to ensure project success, you as a project manager have to know who they are and to meet them personally to establish cooperation. 
Stakeholder Engagement Plan: Identify, Prioritize, Plan, and Act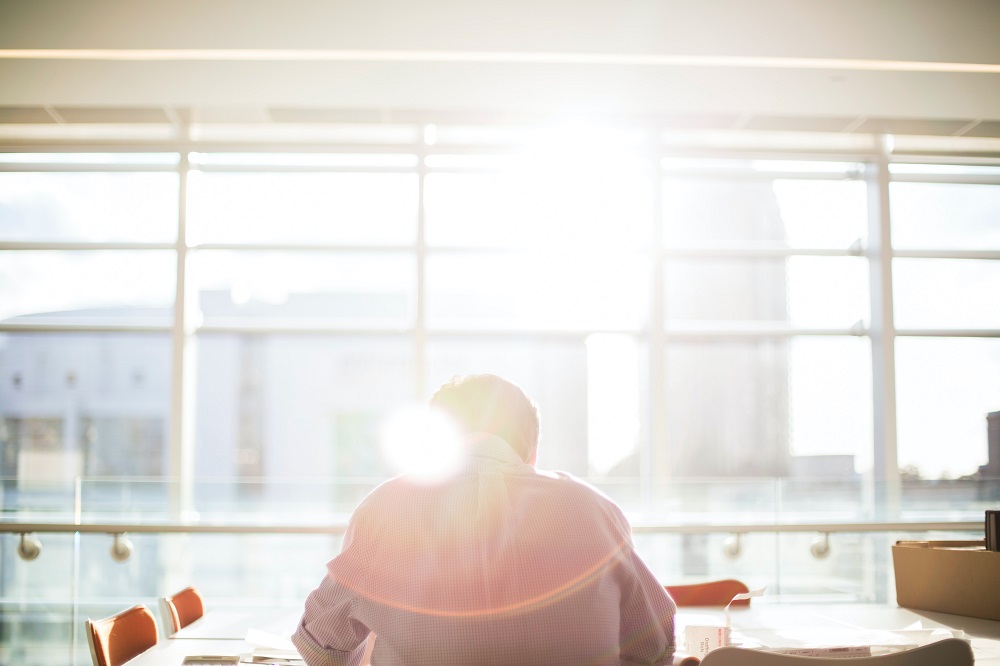 Wellingtone experts asked respondents what activities are crucial for successful project management and which of them are difficult to implement. The results are presented in the chart below. According to the research outcomes, one of the most important and at the same time the easiest things in project management is engaging stakeholders.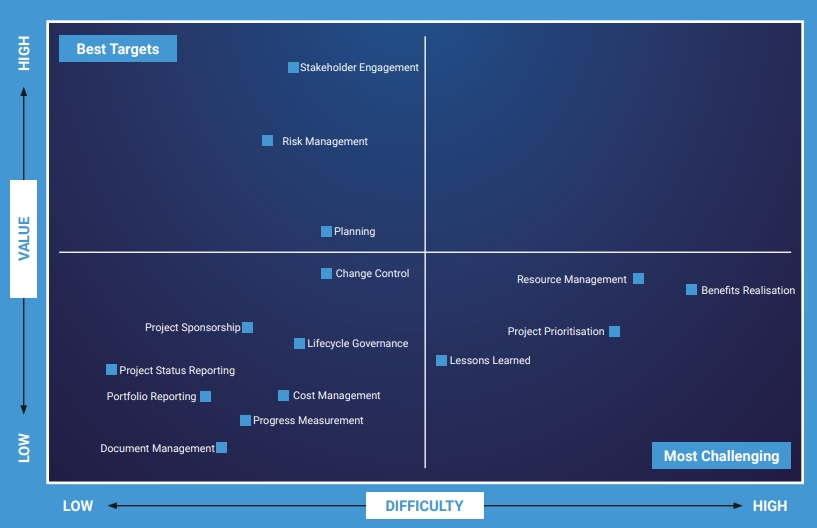 A stakeholder engagement plan is a significant part of a general project management plan aimed at involving stakeholders in project management activities. It covers thorough stakeholder analysis and close interaction.  
Stakeholder Analysis
Stakeholder analysis starts from defining all project stakeholders and prioritizing them based on their significance for it. Apart from it, a project manager has to identify their interests, needs, and expectations as well as the likelihood of their transformation. It's a critical stage of a project life cycle because it is a contribution to further project risk management. A PM's task is to collect as much information about them as possible.
PMI experts suggest making a stakeholder interest and impact table for your convenience:
Write down all potential project stakeholders in a table. 

Dwell upon their interests and write them down in the table too, too.

Define their impact on the project.

Prioritize them putting their priority number down in the table as well.

Divide them into two groups: primary and secondary.
You can also build a map with the same aspects considered. Keep in mind that you should review it throughout the project life cycle as stakeholders and their needs may change on every project stage. 
Stakeholder Engagement in Effect: Interviewing
As the next step after stakeholder identification, make a draft of your stakeholder communication plan based on their value to the project. 
As soon as you prepare a draft of your stakeholder meeting schedule, you should dwell on the way you'll talk to them. Choose the most suitable way to deliver your message and get prepared to answer any unexpected question and adequately react to any event during the discussion.
Your goal is to understand all their needs and concerns.
Stakeholder Engagement Tips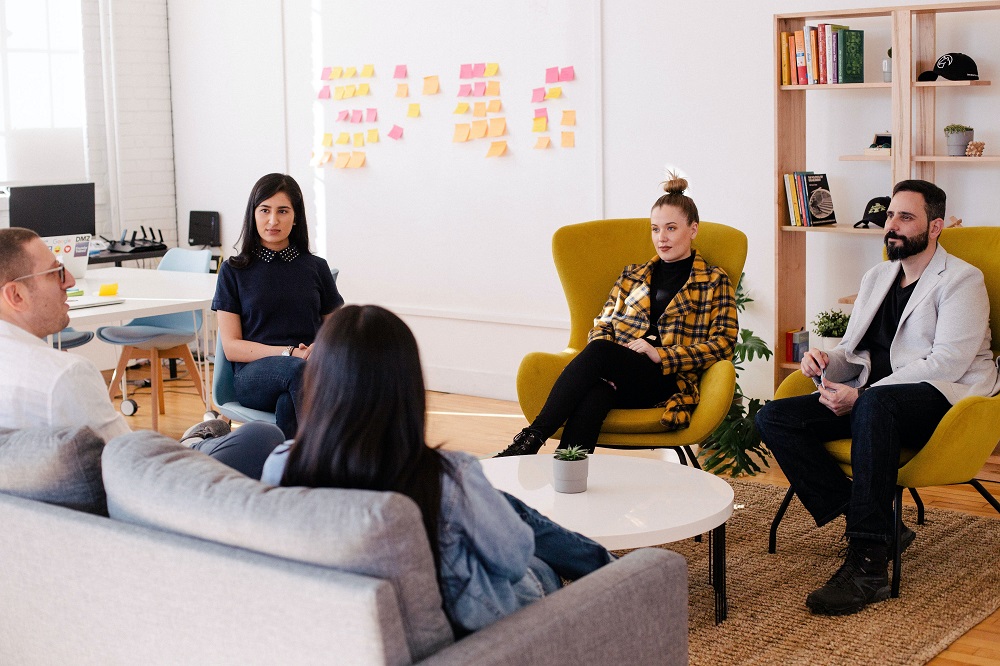 We suggest some practical tips that will help you interact with stakeholders more effectively and reach your goals faster:
Gather key stakeholders regularly from the very beginning.

Let them know one another. How? Invite them to your office for all project meetings.

First, listen. Then speak.

Your number one goal is to gain as much information about them and their views as possible. And only after you get it, start sharing your ideas.

Ensure transparency.

They should be sure nothing is hidden. Let them know project plan details, ask them to consider making estimates with you, share the work breakdown structure with them.

Try to define their attitude to the project: whether it's optimistic, neutral, or pessimistic. It will let you understand who you should focus on more and control. 

Respect them. Stakeholder engagement should be based on respectful interaction, not simple management. It's about relationships. You won't ever have people who trust and follow you if you don't treat them as partners.

Some authors

 suggest using "soft power" as an approach to influence your stakeholders. In other words, it's an indulgent way to make a person change his or her mind and accept your point of view. There are four keys to "soft power": attraction, motivation, relationship, and reputation.

Reputation is the power that opens up a lot of opportunities. Use it as the first step in your stakeholder engagement. Prove it to them.

Attraction is what makes others listen to you. So to have an impact on stakeholders you have to attract their attention and win their favor. Here our

research

on what personal qualities a project manager must have to be successful will be useful for you. 

Feed stakeholders'

intrinsic and extrinsic types of motivation

. Make them believe they need to be part of the team and show them the benefits of being engaged. Let them know how they can contribute to your project, and why it's important. 

Relationships are the core of stakeholder engagement. Without building relationships, people won't ever trust you, follow you, and accept your beliefs. 
And how do you engage stakeholders, any tips? Share in the comment field