According to a recent report by Wellingltone, 82% of business organizations have a project management office. And that's no wonder – an effectively working PMO can streamline a company's project management processes, improve their outcomes, optimize costs, and facilitate achieving an organization's business objectives. However, despite their increasing popularity and significance, PMOs face a number of difficulties. Read the article to learn about the most common PMO challenges and find out the ways to address them.
Сhallenge #1. Lack of senior executives' buy-in
Senior management's support of the project management office's activities is crucial for its effective functioning. But sometimes, the executives can to some extent distance themselves from a PMO's activities and remain uninvolved in them. Here are some negative consequences of senior management's uninvolvement:
Communication is ineffective, which causes ambiguity and misunderstandings;

It becomes challenging to gather clear requirements for projects; 

The management doesn't provide enough resources requested for PMO's initiatives;

It becomes difficult for a PMO to ensure the alignment of projects with business strategy;

Senior management doesn't understand the value that a PMO provides to an organization.   
Possible solution 
There are two aspects that can help increase the level of senior management's involvement. The first is maintaining regular communication with them using multiple channels. The second and most important thing is to convince the management of the value delivered by a PMO – various reports reflecting the results of a project management office's activities as well as real-time progress of projects can be used for this purpose.
Сhallenge #2. Resource management challenges
Efficient allocation and management of resources across all projects running in a company are one of the biggest challenges that project management offices have to deal with. Staffing concurrent projects with the right people becomes so demanding for the following reasons:  
poor resource planning, 

a lack of prioritization, 

resource conflicts,

a lack of employees with the required skills,

uneven distribution of workloads between project team members (overload and idleness),

poor visibility into resource-related data (resource demand; team members' competences, capacity, performance, etc.). 
All these challenges not only make it impossible to staff projects with the right people but also significantly reduce team members' productivity and the quality of their output.
Read more: Managing Resources in a Multi-Project Environment: Common Challenges and Ways to Solve Them
Possible solutions
The recommendations below will help you address the above-mentioned challenges as well as manage and utilize resources across multiple projects more efficiently.
Forecast future resource demand and bridge it with the available capacity before starting a new project – this will reduce the probability of resource shortages and unplanned hiring;

Prioritize projects and tasks – it will help you eliminate resource conflicts, increase team members' productivity, and ensure that a company runs projects that bring the biggest value to it; 

Analyze resource performance to spot and prevent bottlenecks in the workflow before they affect other projects;

Keep track of team members' competences to assign the right resources to the right tasks; 

Select the right resource management solution – it will help you implement all the above-mentioned solutions and provide numerous opportunities for effective management of a company's shared resources and successful delivery of every project in the portfolio. We'll review the RM solution's capabilities later in more detail.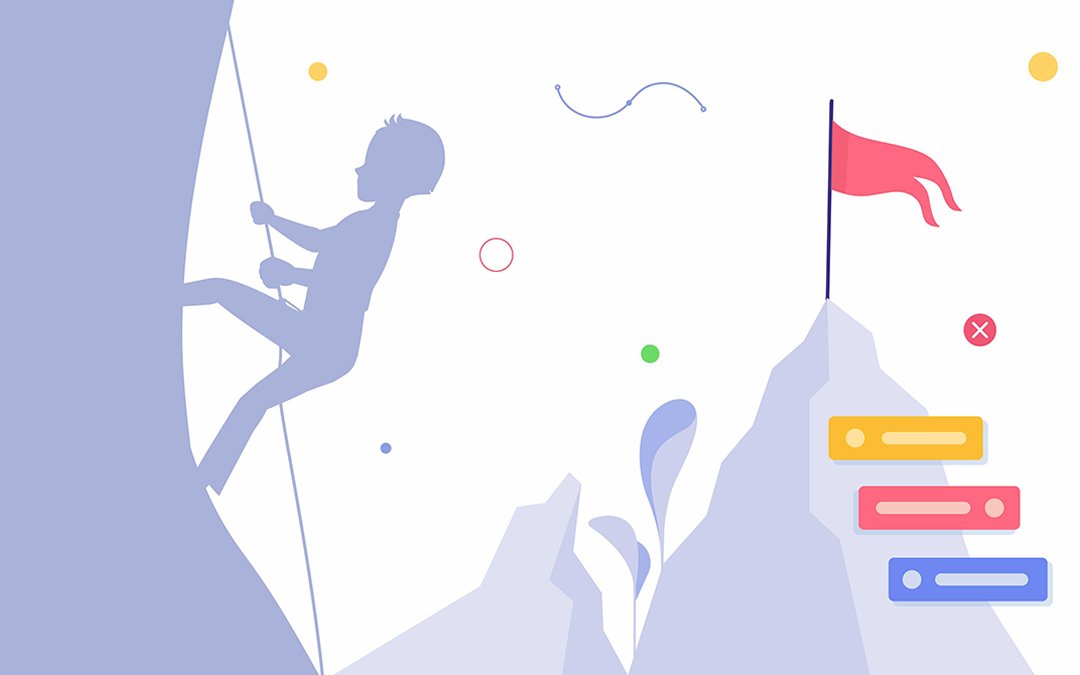 Сhallenge #3. Changes to the project portfolio
Changes made to a project require careful attention, especially when you have multiple projects in the pipeline with dependencies between them. PMO has to deal with changes when, for example, an organization's objectives change or stakeholders require some modifications to a project. It can be difficult to manage these transformations, especially when a PMO already has difficulties with managing resources, poor project prioritization, or a lack of proper communication with senior management. If not addressed properly, changes can lead to:
the need for rework, which results in delays and excessive expenses; 

excessive workload, which leads to bottlenecks affecting the work on other projects;

shift in priorities, which results in misalignment with an organization's strategy, etc.
Also, if changes cause problems in one project, the other ones in the portfolio can be affected as well.     
Possible solution
You can't avoid changes at all – they are an integral part of project management. But the first and foremost thing to deal with transformations and related possible challenges is to implement a clearly defined change control process. Upon receiving a change request from a stakeholder, it's necessary to analyze the consequences of implementing it (and not implementing), what aspects of a project will be affected, and what is required for the requested modifications' implementation. The decisions regarding changes should be made only after this thorough analysis.
Read more: Changing Requirements in Project Management: How to Stay on Track
Сhallenge #4. Poor understanding of stakeholders' requirements 
Stakeholders' requirements play an important role in steering the project management process – when they are clear, detailed, and aligned with an organization's strategy, the project will produce the desired outcomes from which an organization can benefit.  
However, poor communication between a PMO and stakeholders and improper understanding of their needs may lead to some challenges, for example:
Irrelevant requirements – e.g., when real requirements are substituted with the ones relevant to previous projects;

The requirements aren't aligned with a company's strategic objectives;

Requirements provided by stakeholders aren't detailed enough and cause ambiguity. 
Possible solutions
First of all, you should establish maximum effective and transparent communication with the stakeholders. 

When gathering requirements for a project, it's important to ask as many clarifying questions as possible, so that there is no ambiguity regarding stakeholders' expectations.

Having gathered the requirements, you should document them and get the stakeholders' final approval. In this case, there'll be more chances for the final deliverable to meet their needs.
How a resource management solution assists PMOs in their activities: Epicflow example
As we've mentioned earlier, proper resource management is often challenging for a PMO, so resource management software can become their indispensable helper. In particular, RM solutions have a variety of capabilities that allow project management offices to perform their functions much more efficiently. Let's consider the example of Epicflow, a multi-project resource management solution. Here are some of the capabilities that bring value to a project management office's work.  
Centralizing all project- and resource-related data.
Epicflow eliminates project- and resource-related data silos and becomes a single source of truth for all project participants – project and resource managers, team members, and stakeholders. 
Smart resource allocation. 
In Epicflow, the data on team members' competences, availability, and capacity is always at hand so that you can quickly and easily assign a necessary person to a task. Assigning team members in such a way makes it possible to maximize their efficiency, maintain their healthy workload, and prevent bottlenecks.    
Project status reporting heads the list of activities performed by a PMO, according to the report by Welligntone. At the same time, gathering data and compiling reports manually can be incredibly time-consuming. Epicflow can generate project status reports automatically, which saves a project manager's time and effort.   
Facilitating making informed decisions. 
Epicflow's AI-powered scenario analysis makes it possible to change different parameters in the simulated environment and test various management decisions – e.g., how to resolve a bottleneck, how the project setting will change upon adding a new project, how changes will affect the workflow, etc. Informed decisions will reduce the risks of taking unreasonable actions and have a positive impact on the workflow and project outcomes.     
Forecasting capabilities. 
Epicflow helps forecast and reveal bottlenecks – their timely detection protects the workflow from bigger problems like project delay and cost overrun. Forecasting future capacity and workload helps plan resources for upcoming projects – it helps bridge the resource demand with the available capacity. 
Providing a comprehensive overview of all projects running in a company.  
Monitoring the state of a project environment is one of the essential functions of a PMO. Epicflow provides a bird's eye view of all projects running in a company, both at micro and macro levels, and warns you of tasks and projects that require immediate management actions. 
Thus, Epicflow's powerful features ensure optimum resource utilization and performance, help prevent problems in the workflow, and facilitate delivering all projects in the portfolio on time and within budget. To learn more about Epicflow's capabilities that assist PMOs with the effective management of multiple projects and their shared resources, book a consultation with our specialists.