We thought you might be interested in attending PM events in your country, so we made this list of project management conferences to visit in 2018 in the Netherlands, Germany, Austria, France, Poland, India, the United Kingdom, Canada, the United States, and Australia. This year, project management experts are showing greater interest in Agile, change management, and digitalization.
Project Management Conferences in the Netherlands 2018
March 19–21, Amsterdam – The Gartner CIO Leadership Forum organized by Gartner, the world's most famous research company, is a good option for business leaders who'd like to take a safe course on digitalization, explore economic architectures, and switch to new business models. Visit this business conference to discover new ways to pilot your business in the digital era.
April 17, Hertogenbosch – Projectmanagement Parade 2018 is the largest meeting for the PM community in the Netherlands. This initiative is supported by IPMA-NL, the trade association for project management in the Netherlands, and covers a broad spectrum of current challenges and best practices every year.
April 18–20, Amsterdam – Global EPC Project Management Forum Amsterdam is the perfect event to visit for project managers who work in Engineering, Procurement, and Construction (EPC) industries. Twenty-four skilled speakers will share their experience on how to draft, manage, and negotiate EPC contracts. The conference organizer has also prepared various media, speaking, and sponsorship opportunities.
June 19–20, Amsterdam – The GOTO Software Development Conference will best fit the needs of project managers and tech leads who want to learn more about digital transformation, privacy, and security when managing software developers. According to its philosophy, this conference is organized by developers, for developers. This is a great social and learning event that covers many hot topics like the blockchain, machine learning, and Agile.
Project Management Conferences in Germany 2018
February 15–16, Berlin – Construction Planning & Scheduling Summit (CPS Summit) will focus on the significance of planning in the construction industry and address how you can benefit from technology in projects of all types. The conference will bring together C-level executives and senior managers to discuss possible improvements in project performance in environments with little flexibility. This summit is a great opportunity to share your planning paradigms and connect with industry experts.
Read on: 4 Lessons Learned from Project Failures in the Construction Industry
February 22–25 – Play4Agile is an event for project managers who are passionate about using games to achieve goals with their teams. This event is built around Agile values for continuous improvement, flexibility, and fast response to change. Play4Agile offers participants the opportunity to network and share their experience in an informal manner.
April 19–20, Berlin – Portfolio and Project Management Summit 2018 is a premium B2B conference to prepare project leaders, senior managers, and CEOs for change in volatile environments. The event will cover practical areas like business transformation, Agile development, and people management, and will present tools to help managers deliver value. This summit will gather project and portfolio managers, setting the tone for meaningful discussion about the most efficient PM practices.
Read on: Our Top 10 Articles of 2017 for True Project Leaders
May 7–9, Berlin – PMI® EMEA Congress 2018 is worth visiting for project, program and portfolio managers who want to upgrade their PM skills and discover new trends in project management. Organized by the Project Management Institute, the conference aims to improve organizational success and increase project maturity.
June 5–6, Frankfurt – Gartner IT Infrastructure & Operations Management Summit 2018 will focus on 2018's top challenges and offer technologies, methodologies, and tools to combat them. The theme of the event is At the Crossroads: Agility, Innovation, Transformation. The Gartner IT Summit will evaluate emerging trends in IT operations. If you're a CEO, manager, or project leader working in information technologies, you should definitely attend. This event will help you rethink traditional paradigms and keep ahead of change.
Project Management Conferences in Austria 2018
February 28, Vienna – Urban Future Global Conference is the top conference in Austria for people who care about their cities. What if you could play a critical role in your own city? This conference will run sessions on different subjects in parallel so you can choose the ones that interest you. We recommend this event for project managers as a way to refresh their expertise and learn something new about leading change at the city level. The summit will unlock strategies behind urban planning, citizen engagement, city sustainability, and more. You'll even discover how to run a vertical farm successfully.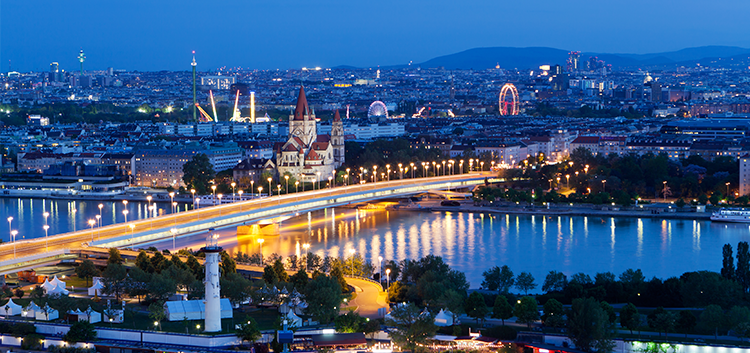 May 14–15, Vienna – Advatera Digital Leadership Forum 2018 is the premium event for digital, marketing, and communication managers. The agenda of the forum promises inspiring insights with speakers from the Guardian, OMV Group, the BBC, and other prominent companies with considerable project experience behind them. The forum will emphasize practical case studies, customer journeys, digital innovation processes, and marketing innovations to help digital leaders streamline their operations.
May 16, Vienna – HAPPYPROJECTS 18: Digital & Analogue is an international management conference organized by Roland Gareis Consulting. It will cover topics such as digital transformation in project management and new business models. The conference will also exhibit project management tools, services, and software so you can see what helps you meet your goals. We encourage potential speakers, participants, exhibitors, and sponsors to take part, as this conference offers major networking and benchmarking benefits.
Project Management Conferences in France 2018
February 13, Paris – La Conf is an inspirational one-day event rich in project management presentations, lightning talks, and workshops. After attending, you'll know how to look for solutions that not only give you an understanding of problems but also help you get them out of the picture.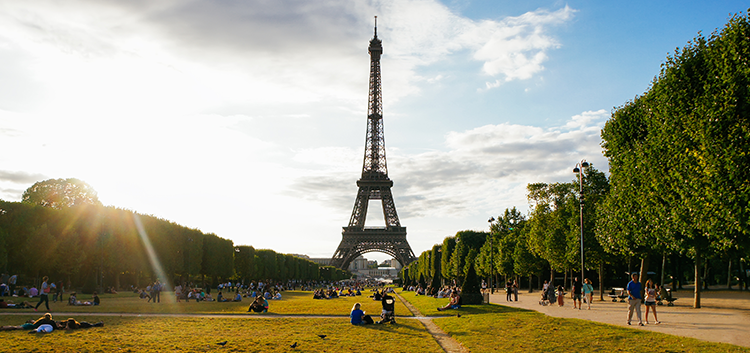 June 25–26, Paris – ICCEPM 2018 is the twentieth International Conference on Construction Engineering and Project Management. The event will bring together scientists and researchers to present new academic advances in project management. ICCEPM 2018 will focus on research results and their potential application to the full project life cycle. Topics discussed at the conference will include planning and scheduling a construction project, construction labor productivity, and strategic project management.
Project Management Conferences in Poland 2018
April 16–17, Warsaw – Portfolio Experience 2018 is the largest conference in Poland that focuses on project portfolio management. This time, the event will focus on the topic PMO as the Strategy Bridge, offering theoretical and practical insights into PM tools that help project experts make profitable business decisions and manage project portfolios. You'll study real cases from successful project managers, learn new methods to audit project maturity at your company, and more.
April 23–24, Gdańsk – New Trends in Project Management 2018 speaks for itself. It's a conference with best-in-class workshops that present hot new trends in project management. At this conference, speakers will cover the area that most events overlook – problems associated with large projects with limited resources.
May 17–18, Kraków – ACE! 2018 is a special event designed to inspire product managers to build better software and products. It's positioned as the largest conference of its kind in Central Europe. You'll get Agile, Lean, Scrum, and Kanban tips to improve project performance. In addition, experts from all over the world will guide you through topics related to Lean Startup, LeanUX, Design Thinking, and Customer Development. But don't worry, as the conference will also provide you with a third track so you can experiment and put what you've learned into practice.
November 27–29, Warsaw – XII International PMI Poland Chapter Congress will gather the Polish PM community to shed light on the most innovative trends in project management. What makes this meeting different from other PM events is its Oxford-style debate based on an unannounced topic, so get ready to use your critical thinking!
Project Management Conferences in the UK 2018
February 21, London – RICS Project Leadership Conference will focus on how to remain lean or agile in a changing work environment. The event will cover problems that project managers face in the construction and infrastructure sectors. You'll take away lessons learned from the most successful project portfolios and will be able to apply them to your own projects.
Read on: How to Blend Agile Principles into Your Methodology
April 25, London – APM Project Management Conference 2018 covers the future of current project management approaches. Its aim is to challenge project experts by encouraging them to think about future-proofing their approaches. According to the organizers, special attention will be given to four key areas of project management: outcomes, communications, people, and megatrends.
June 13, London – The PMO Conference is specifically designed for project management office practitioners who would like to know more about their professions, investigate unique PM tools and services, and network with like-minded experts who share their passion for project management. All these areas will be covered in one day to save your time.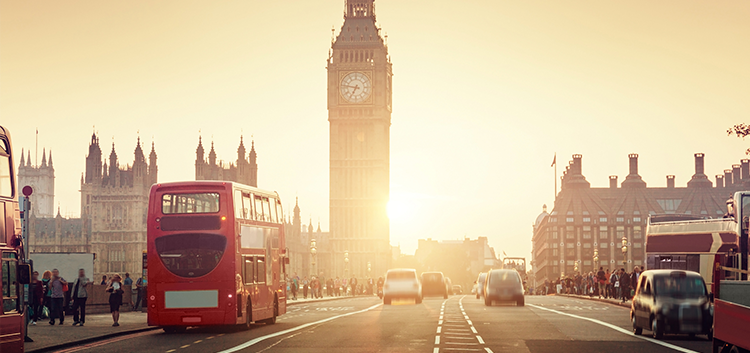 July 12–13, London – Agile on the Beach promises you two days, four spaces, and three social evenings for informal communication with a lot of sand, fun, and Agile practices. The event will present workshops from 50 international Agile experts to enrich your knowledge of Agile software delivery, teamwork, and management.
October 4, London – Future PMO is a one-day project management conference created by the leading PPM consultancy, Wellingtone, with a back-to-the-future theme. The event will bring project and portfolio managers together to discuss their experience and listen to PM experts from famous organizations including Fujitsu, The Open University, PwC, Tata Communications, Microsoft, Selfridge, and others. The conference also promises to show you a DeLorean time machine, a robot project manager from the future, and Kryten from Red Dwarf (Robert Llewellyn)!
Project Management Conferences in Canada 2018
April 21–22, Ottawa – EDCE Entrepreneurial Development Conference & Expo Ottawa is the #1 business conference for entrepreneurs in Ottawa. It will host 20 seminars and workshops to upgrade your skills in social media, sales, marketing, funding, and more. The event will also unlock different networking opportunities, so be prepared to meet one more partner or customer there.
April 23, June 8, October 22, Toronto – Change Management for Project Management Success is an event for project leaders who would like to discover the key principles of change management and apply them in practice. An initiative of Capillary Consulting, this conference is planned to be held successively on April 23, June 8, and October 22 in Toronto. After attending these events, you'll be able to integrate change management activities across the full project lifecycle.
June 4–7, Toronto – Project Summit Business Analyst World 2018 is the leading educational and training conference for business leaders to learn from industry experts and innovators. It will be held at the Metro Toronto Convention Centre from June 4 to 7. If you're a project expert and would like to reach the next level of productivity, this conference is the right one to visit.
June 13–14, Toronto – The Power, Influence & Politics in Project Management conference will show you how to maintain authority in project management and exert the right influence on your stakeholders. The seminar will set the tone for a discussion for every leader who manages projects, builds relationships, and negotiates.
November 1, Toronto – International Project Management Day is a one-day free mini-conference on project management topics sponsored by Procept Associates Ltd to thank the PM community for their help. By attending the meeting, you'll get PDUs, CEUs, and other professional recertification credits. This annual event always takes place on the first of November.
Project Management Conferences in the U.S.A. 2018
March 25–28, Las Vegas, Nevada – Change Management 2018 is an annual conference organized by the Association of Change Management Professionals and dedicated to the change management discipline. It brings together experts from all over the world who are interested in the benefits of organizational change.
April 16–18, Minneapolis, Minnesota – Global Scrum Gathering, or A Meeting of Agile Minds, is a conference for all levels of Agile practitioners to expand their expertise in Agile project management practices. This year, the summit will focus on nine educational themes including hot topics related to government and regulated industries, human resources, manufacturing, organizational transformation, Scrum4HW, and more.
April 30–May 2, Austin, Texas – deliver: Agile 2018 was created to upgrade the skills of Agile engineering experts in the light of new tools and capabilities.
May 17–18, Ypsilanti, Michigan – Agile and Beyond gathers professionals who would like to change practices in their companies with the help of Agile. Whether you're an Agile guru or a newbie, this conference will bring a lot more to your arsenal of PM skills and your network.
October 6–8, Los Angeles, California – It's Time for Thought Provokers is a PMI® Global Conference that encourages project, program, and portfolio managers to increase their visibility by learning about new trends, making new connections with like-minded professionals, and learning valuable skills.
Project Management Conferences in India 2018
February 9–10, Chennai – Athenaeum is an international conference on management research based on the scientific findings and hypotheses of world-class management experts. The chief speaker at the event will be Padma Bhushan, a famous management advisor and one of the founders of the Indian Management movement. If you're a researcher in the management domain, you can still submit your paper for a chance to have it included in the discussion.

February 16–17, Hyderabad – 54th International Conference on Recent Innovation in Engineering, Science, and Management

March 4–11, Bangalore – Agile India is an event for Agile practitioners, thinkers, and leaders who would like to learn from local and international Agile and Scrum experts. The conference consists of theoretical and practical parts – you'll not only listen to speakers but will also be able to participate in interesting workshops. Attending this four-day seminar will help you orient yourself better in Agile.
Project Management Conferences in Australia
February 26–27, Melbourne – 1st Conference is dedicated to improving the agility of your organization. Every project expert striving to use Agile practices is welcome to visit the conference, expand their social network, and benefit from new techniques at their workplace.
May 20–22, Melbourne – PMI Australia is the premier event that collects the latest trends in project management in the Australian market. This year, the conference will be based on the theme Diversity, Performance, Wellbeing and will have four streams. By visiting the conference, you'll be able to develop lean, Agile, digital, and innovation skills.
October 7–9, Sydney – The 2018 AIPM National Conference is an exclusive opportunity for project managers and business leaders from Australia to share their experience, skills, and knowledge in the PM domain and build an intelligent community.
December 9–12, Melbourne – IRNOP 2018 is an international research conference that gathers people with a common interest in project management. It's positioned as "a vibrant arena for scholars within the area of project management and temporary organization" and was created to share scientific findings from all over the world.  
Swamped with too many projects and have no time to visit any of these events? The Epicflow extension for multi-project management is the perfect addition to MS Project and Jira. Epicflow frees you from re-planning, sorts priorities, and points to the weak spots in your employees' schedules. Sign up below for a live demonstration of Epicflow to learn how to manage people intelligently using MS Project and Jira.