We all dream of reaching maximum success with our teams and projects, even though project failure is common. We've surveyed members of LinkedIn PM communities to find out what leads to project failure. Over 200 PM experts from ExxonMobil, INEOS, DXC Technology, and other companies have shared their experience and proved that it's a super hot topic. We've also received lots of great ideas on how to overcome the causes of project failure. In the first part of our investigation, PM Experts on Why Projects Fail, we shared top reasons for project challenges and project collapse. Continue reading this part to find practical tips on how to mitigate these  threats.
Involve Your Stakeholders
Our survey participants suggested various effective ways to mitigate the causes of project failure. For instance, various people suggested that issues with stakeholder involvement can be resolved by making sure "everyone is on board." Andrew Middleton, the Managing Director at AMWireless, tells us how to make sure you aren't fighting a losing battle by trying to manage the unmanageable: "All project stakeholders have got to be on board right from the start and it's up to the PM to make sure it stays that way! If at the start of the project you are trying to manage a bunch of people who do not have the mindset to deliver to time, cost, scope, etc. then more often that not you'll be fighting a losing battle!" Ghaith Al-Werikat, a KTP Associate at Galliford Try and an academic at Loughborough University, also talks about the involvement of stakeholders and their influence on project success: "In order to come out with solutions, stakeholders need to understand the root causes of failure and not stop at the symptoms to provide proactive measures to manage projects."
Create a Solid Project Plan and Clear Business Case
Creating a clear business case and a critical path that designs your plans can help you plan well. Christine Basson, a Project Director at INEOS, says that you should "never underestimate the power of a well defined business case. Business drivers have to be translated into project drivers by a strong technical team, not management. Poorly defined business objectives are translated into a poorly defined project, lots of changes, [and an] unstable project platform. A well defined business case is the first deliverable that should be completed and signed off." Ken Stafford, an Independent Consultant at Ken Stafford Project Support Services, also talks about the perks of having a powerful project plan: "Solid planning, [a] well defined critical path and controlled interfaces are so important as a base, but I have found they support, more than define, project success."
Being attentive to the needs of your sponsor from the very beginning of your project also enhances the effectiveness of planning: "What is the main cause for project failure? Incorrect definition of project success. What is the most effective way to avoid failure? Actually caring about the needs of your sponsor," says Alberto Pérez Veiga, an IT Engineer at NATO Communications and Information Agency.
Learn Your Lessons
Learning from historical data is a good way to improve performance. John Fletcher, the Vice President at Lytx, told us that "probably, fear of project failure is the biggest cause [of failure]. Most organizations build structures and processes designed to prevent project failure. Too often, these same structures are built in ways that make project failure more damaging to the company. This raises the stakes to the point that fear of project failure is now driving behavior that makes it more likely to happen. Projects fail more often than not. The goal shouldn't be to prevent failure. It should be to recognize it as soon as possible and adapt."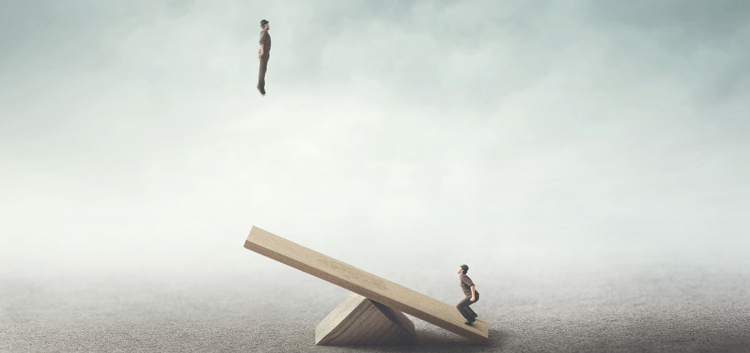 David Lipper, a Knowledge Management UX Manager at Cenlar FSB, communicates a similar idea: "Learn how to build on momentum. Learn to use your lessons learned to improve the next round." However, Muratgali Karimsakov, a Project Engineer at Karachaganak Petroleum, warns that lessons learned must be applied in the right way: "Unfortunately, the lessons learned process in many companies doesn't work properly. I saw many lists of thousands of improperly documented LL which are not manageable and thus not useful because of the quality and level of details of the information provided."
Read more: Examples of Lessons Learned in Construction Projects
Perform Risk Management
To resolve the issue of project planning, you also need to make sure that your project is predictable and easy to evaluate. Consider introducing risk management measures such as simulations and predictions to be ready for the bottlenecks that might compromise your projects in the future. Here's what Shounak Damle, a Team Leader at Springer Nature, has to say about this: "The best option when it comes to predicting project failure: Regular evaluation of project progress. The best option when it comes to eliminating the possibility of project failure: Probing to predict the direction where the project may go and correcting the path." For effective risk management, it might be reasonable to consider using a project management tool such as Epicflow.
Timely planning can also result in a realistic project schedule and efficient resource allocation. Victorine Ghobeira, a Senior Business Analyst and Project Manager at Dataquest, says that "preventing a lack of resource starts when defining and estimating activities and leads to creating a realistic schedule. Which will lead to setup of a detailed grid of the resources available and needed throughout the project and use it as a great tool against which you can estimate, compare and prevent lack of resources with the situation at hand."
Read more: How to Ensure Project Success: Risk Management Matters
Looking ahead while planning the project can help you develop a viable risk management strategy and eliminate constraints. Such an approach is all about being proactive rather than reactive. Donato Piccinno, a Project Manager at DXC Technology, advises to "measure and improve clarity, unity and agility. Project management places way too much emphasis on measuring the triple constraints." Muratgali Karimsakov also suggests an effective approach to project planning: "Some companies don't understand or they just underestimate the value of a proper risk management process as part of a proper project management process. In many cases, the risk management is done simply because it should be done and typically done by anybody who has some spare time and not by risk specialists. Proper quality and level of commitment are achieved with such an approach."
Build Effective Communication
Make sure that communication is continuous between all team members and their managers. Catherine Pratt, the Head of Delivery at Small Robot Company, highlights that "if you communicate consistently with the external and internal parties, then you become aware of risks more quickly, enabling you to mitigate [them] more easily. When risks do turn to issues a collaboration will be able to handle them more succinctly." Steven Sanchez, a Program Agile Coach at ExxonMobil, advises to experiment with different types of communication and see what works best for your environment: "[I] would invite you to experiment with communication – verbal, non-verbal, graphical, textual, etc.  Learn what resonates with small communication experiments. People like stories in their context…with their actual work. Step one to effective communication is active listening."
Read more: How to Master the Art of Feedback in Your Team
Everyone in your team has a different personality, and communication might not always be easy. Give due consideration to the power of effective communication and take the necessary measures to improve its quality. Alec Hirst, the Programme Director at Pathognomics, advises to "fix how the team will communicate, by what method, and how often. These two done well prevent misunderstanding project requirements and information being delayed or lost."
Develop Your Leadership Skills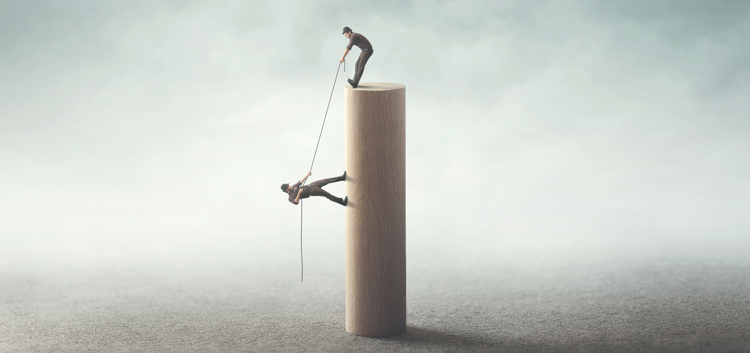 Experts also advise giving teams independence and not micromanaging every step employees take. Varun Maheshwari, a Scrum Master at Telstra, says to "avoid project based thinking and start product thinking, have tight & fast feedback loops, make teams really autonomous, let team members talk to real customers so that they can understand domain & customer needs better, etc. Teams should be trusted to do the best job which they are supposed to do and in case their solution (which teams have come up with) doesn't work, management should support and encourage them in trying something new/better."
Effective leadership is also about strong time management, taking charge of the delivery of tasks, and planning them in advance. To make a company's leadership powerful, it's important to ensure that the right people do the right job at the right time. Andy Njoo QC, a Master Data Manager at Outokumpu, suggests that "the overall success of each project depends strongly on having the right people for the right tasks, having a fixed and set team (frequent changes in the team can be devastating), and having qualified, strong and committed leaders."
Here are the top books recommended by our survey participants:
Industrial Megaprojects: Concepts, Strategies, and Practices for Success

by Edward W. Merrow (Wiley, 2011), recommended by

Giorgio Locatelli

, an

Associate Professor

of Infrastructure Procurement and Management at the University of Leeds

Facts and Fallacies of Software Engineering

by Robert L. Glass (

Addison-Wesley Professional, 2002),

also recommended by Giorgio Locatelli

Great Planning Disasters

by Peter Hall (University of California Press, 1982), recommended by

Sean Doull-Connolly

, a Senior Process Engineer at TIAA

The Assessment and Control of Software Risk

by Capers Jones (Prentice Hall, 1993), recommended by

Paul Oldfield

, a Team Member at Youmanage HR
With all these practical solutions, it might indeed be easier to make your projects successful. The experience of professionals who have been working in the field for years is always helpful. However, considering the digital tendencies of our age, it's quite reasonable to get a resource planning tool that can make project management easier and more efficient. Having recognized this fact, our PM researchers devised software called Epicflow, which is aimed at managing multiple simultaneous projects. For more on this topic, read why multi-project management is becoming a necessity and how to achieve top project performance with Epicflow project planning software.
We would like to thank all participants in this study and wish them successful projects, involved teams, and pleasurable work! Here are links to the surveys we conducted, where you can find even more useful insights: