If we needed to choose one word that best describes R&D projects, it would be "uncertainty" – they have so many changing elements and their outcomes are often hard to predict. 
Nevertheless, this doesn't mean that these projects cannot be successfully managed. Read the article to find out how to cope with the uncertainty in R&D projects and increase the chances of achieving desired outcomes.
The specificity of R&D project management 
Before we proceed to the recommendations on how to manage R&D projects effectively, let's first examine their specificity and how they differ from other projects. 
Research and development projects involve the process of discovering new ideas, technologies, and solutions to create new products (or services) or improve existing ones. The importance of these projects for a business organization cannot be overestimated:
Developing innovative products or services will make companies different from their competitors, i.e., will give them a competitive advantage;

Research and development makes it possible to improve the existing products or services, e.g., make them more cost-effective and corresponding to the customers' needs;

R&D projects promote innovations, which contribute to a company's business growth.   
At the same time, research and development projects have their own specificity that makes it more difficult to manage them. There are two major challenging factors that affect the progress and success of R&D projects – uncertainty and change. In particular, in contrast to non-R&D projects where objectives, timelines, budget, and resources can be more or less definitely determined at the initial stages, R&D projects are much more unpredictable and subject to changes – e.g., changing market trends and/or customers' needs, emerging opportunities, constant improvements to the developed product, etc. In addition, changing requirements are commonplace for research and development projects. All these factors cannot but affect a project's scope, budget, timeline, and resources. 
Also, there are a great number of initial unknowns in R&D projects – will the research bring the desired result? Will the developed product satisfy customers and be relevant in the market? Will it be possible to accomplish the project taking into account all possible changes and variability? All of these uncertainties make it extremely challenging to plan such a project (define its structure, timeline, required human and material resources, and cost) and guide it to successful completion. 
So, how can a project manager deal with all this complexity, orchestrate research and development projects successfully, and contribute to achieving a company's competitiveness? Read the next section to find out some useful recommendations.
Tips on managing R&D projects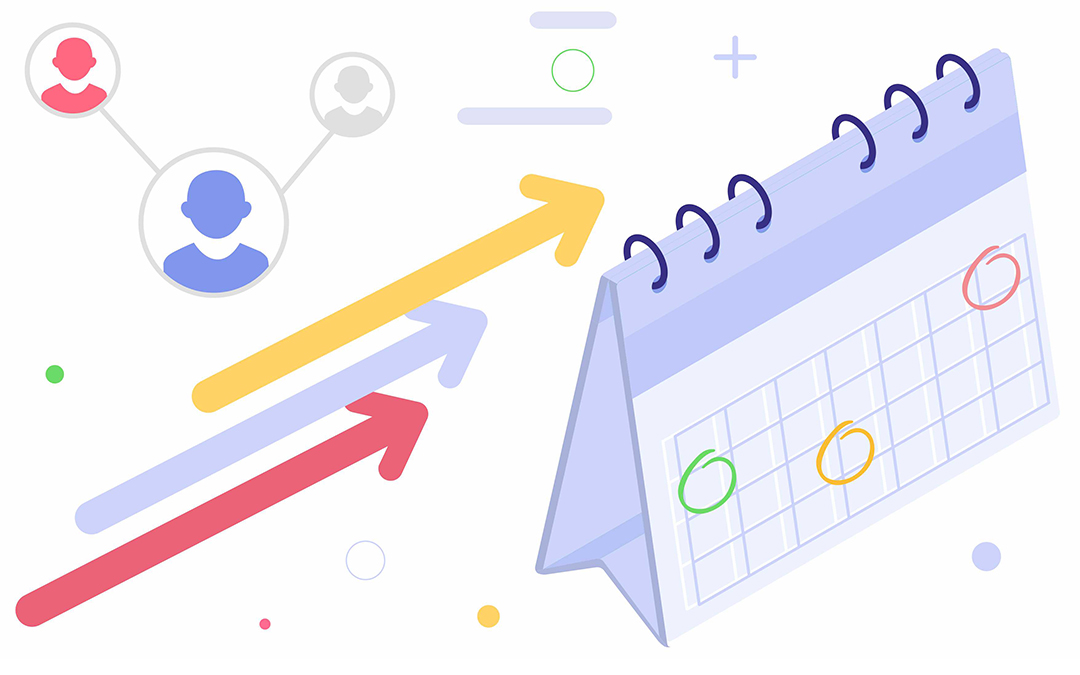 Understand the context and the main focus of R&D projects
The first and foremost step towards the successful orchestration of R&D projects is recognizing change and uncertainty as an integral part of the management process. The research and development environment is volatile and dynamic, and without understanding this specificity, it will be rather challenging to manage it. Under conditions of frequent changes and uncertainty, it's also important not to lose the focal point of R&D projects:
first, they should correspond to an organization's strategic goals;

second, they should meet the client's needs.
If they are out of tune with the above-mentioned parameters, they will be more likely to fail after all. 
Apply the phase-gate process 
A phase-gate process is an approach to product development, which involves breaking it down into phases – ideation, scoping, planning, development, testing and validation, and product launch. Upon completion of each phase (at the "gate"), a project manager should review the work done using the following criteria: 
the quality of execution; 

alignment of the interim deliverable with a company's business objectives; 

feasibility of further work. 
After such an analysis, a project manager makes a decision regarding what to do next – e.g., proceed to the next stage, put the project on hold or stop it. [1]  
In the frequently changing and uncertain R&D environment, the phase-gate process in general and regular reviews of the work done in particular reduce risks by timely responding to arising changes and challenges, which helps keep an R&D project on track.  
Don't neglect planning 
The uncertainty accompanying R&D projects makes it extremely challenging to plan them. However, starting work without a plan is risky – without planning, you won't be able to determine the number/amount of human and material resources required for project completion, which will only multiply the uncertainty and risks. Some companies can be tempted to apply Agile methodology because of its flexibility; but without proper planning, it won't become a silver bullet ensuring the successful completion of an R&D project.    
Applying a phase-gate process can help you address this issue. For example, instead of planning the whole project in advance, you can plan work and resources phase-by-phase, considering all possible risks and taking all the dependencies and uncertainties into account. Assessing the work done at the gates and making allowances for this experience will help plan further phases. 
Document every project-related process
Documentation plays a critical role in the research and development projects. At the very least, you should document the following things:
A project's progress;

Every change made to the project;

Communication with stakeholders.
This documentation will help manage current projects and become the source of valuable insights for future ones.  
Manage resources efficiently 
Wise resource management is no less important for the successful completion of research and development projects, especially when multiple types of resources are involved and/or a company runs several projects concurrently. Here are some important considerations.
First of all, you should

plan resources' capacity

– this will allow you to estimate the number of people required for project completion and whether they'll be able to fulfill the resource demand taking into account their involvement in other projects. 

Second, you should

allocate resources effectively

, i.e., with regard to their competences, capacity, and availability. This will ensure fruitful work on a project and minimizes the risk of bottlenecks caused by an imbalanced workload. 

Thirdly, you should regularly

track resource performance

, which will allow you to make sure that the team members cope with their work well and detect bottlenecks before they ruin the workflow. 

Finally, it's important to keep track of material resources (equipment, facilities, tools) – this will ensure their proper utilization and reduce the risks of unnecessary costs.
Read more: Resource Management Best Practices: 7 Tips to Consider
Ensure customer involvement 
The successful development of new products/services is impossible without customer involvement – it's a driving force for the whole process. Their opinion and feedback help create more user-friendly deliverables or improve the existing products/services. When the project deliverables perfectly meet the customers' needs, it will ensure their satisfaction and contribute to growing a company's profitability. 
To ensure that the final deliverable meets clients' needs, you can: 
Create a list of customers' requirements – this will help you detect the pain points they need to address;

Test and validate the prototype of the delivered product – in such a way, you'll be able to spot the need for improvements of the developed product;

Involve customers in the evaluation of the final deliverable – whether it meets their needs and requires changes for its future versions. 
Leverage a flexible software solution 
The right project/resource management software can significantly simplify R&D projects' orchestration, help cope with uncertainty, and make the process more effective. Epicflow is an example of such a solution – it's AI-driven resource management software intended for work in a multi-project environment. Its flexibility and adaptability to changing circumstances make it a perfect tool for working under conditions of uncertainty. Let's review its capabilities that can help effectively manage research and development projects.
Setting the right priorities 
Epicflow prioritizes tasks across all projects in which a team member is involved and recalculates priorities automatically in response to changes in the project environment. Such an approach increases resource efficiency and facilitates timely completion of multiple projects running in a company.     
Providing a comprehensive overview of the whole project environment
In an uncertain R&D environment, it's critically important to keep a bird's eye view of every project, which is easily achieved with Epicflow. This helps assess the state of all projects running in an organization and timely detect issues and risks. With Epicflow's features, you can get this information in a few clicks.  
Competence management 
When you need to create a project plan and allocate resources in an uncertain environment, availability of essential information is the key. Epicflow's Competence Management feature provides insight into every team member's competences and their levels as well as shows their available capacity. Based on this information, Epicflow's resource allocation advisor can suggest a team member to assign a task to. 
Forecasting future capacity and workload
The other way to reduce uncertainty is by taking advantage of predictive capabilities. With Epicflow's Future Load Graph, you can see your team members' capacity and workload in the future. This information will help you prevent future bottlenecks and reduce risks as well as facilitates creating realistic and achievable project plans.        
Testing project management decisions
Making project management decisions is full of uncertainty – you can't know for sure how they will impact the workflow. In the R&D environment, this issue becomes particularly acute. Epicflow can reduce this decision-making uncertainty by performing scenario analysis. Its AI-driven What-if Analysis feature allows you to test various project changes, see their impact on the project environment, and in such a way make the most reasonable decision that is backed up with data.     
These are just some of Epicflow's capabilities that facilitate efficient management of research and development projects. Schedule a consultation with our experts to learn how Epicflow can help you deal with uncertainty and changes, achieve the desired business outcomes, and grow profitability.      
References 
A Guide to the Phase-Gate Process in Project Management.

Retrieved from:

https://www.indeed.com/career-advice/career-development/phase-gate-process