Have you been using Jira throughout your company, but now realize that your business needs have changed, and it's functions are not enough? 
Let's say, your company has expanded, and now you have to manage your globally distributed resources. Or your projects are accompanied with numerous risks and uncertainty, and you'd like to make your decision-making process more informed by means of analyzing possible consequences. 
Despite the fact that Jira has powerful task management and team collaboration functionality, there are neither resource management features nor prediction capabilities so far. These opportunities are available for Epicflow users, and what's more, our system provides integrations with other popular project and resource management tools, including Jira. This integration can become a helpful solution, as it will complement the tool you're using with Epicflow's advanced functions to fully meet your extended business needs. 
Read further to find out how that works.   
Jira for Managing Projects
There are two versions of Jira for managing projects, each of them having its own important functions. Jira Software is more suitable for Agile teams and software development projects, while Jira Work Management is a relatively new solution intended for collaboration of non-technical business teams: marketing, finance, HR, sales, and other areas. Take a look at their brief overview.
Jira Software
This is a tool that assists in the efficient organization of tasks, workflows, and reports of Agile or any IT teams. However, due to its flexibility, it's also used for managing other projects, for example:
software development teams use JS for every stage of the software development lifecycle: from initial ideation to deploying new features to customers, including all the steps in between;

it's used by DevOps teams to automate processes between them, make software releases faster, quickly solve critical issues, and manage unplanned work;

JS can help with managing any project as it allows you to keep all project information in place, generate reports as well as track a team's progress and productivity. 
Jira Work Management
In turn, it provides features for managing non-technical teams' work, projects, and processes, namely:
JWM aims to bring together teams from various departments of a company, therefore, it offers a variety of project views for every team to choose from: List View, Calendar View, Board View, and others;

there are a variety of project templates for some of the most common use cases in Sales, Marketing, Finance, HR, and other departments;

task management opportunities: you can create personal projects for team members, organize their daily tasks or divide them into subtasks, track a team's progress in terms of completing their tasks, etc. 
Taking all things together, these two solutions can be successfully used for managing team members' tasks, organization of teamwork across the company and team (and also cross-team) collaboration as well as software development process optimization. However, they don't deal with efficient resource utilization, uncertainties, and risks. Let's take a look at how these functions are implemented in Epicflow's features. 
Epicflow's Functionality That Empowers Jira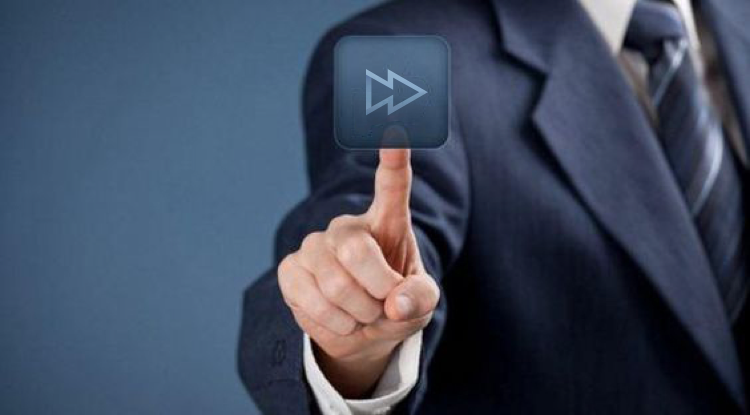 What is special about Epicflow is its powerful resource management functions, prediction capabilities, and automatic prioritization of tasks. Let's consider them in detail.  
Focusing on the most important tasks not to miss a project's due dates 
As long as Epicflow is focused on identifying possible constraints, it offers automatic prioritization of tasks: using such an approach, the team members will complete the most critical assignments in the first place, which will eliminate bad multitasking and minimize the possibility of project delays. The list of prioritized tasks is always updated in accordance with any changes occurring to a project, so that all those involved in the project always stay in the know.  
Making informed decisions with predictive analytics capabilities
Epicflow is an AI-driven solution that also utilizes predictive analytics to forecast various scenarios of future outcomes and in such a way help you make informed decisions. There are two features that serve this purpose: What-If Analysis and Future Load Graph. With What-If Analysis, you can see how today's actions will affect a project's outcomes in the future. In turn, Future Load Graph deals with resources' availability and capacity in the future depending on their current tasks, so that you can prevent your resources from overload and avoid any bottlenecks related to resources' unavailability.   
Improved resource utilization with advanced resource management 
Epicflow's resource management functionality makes it possible to:
automatically find a perfectly matching team member who has corresponding skills and capacity for completing a task,

manage your resources' load and prevent them from being overloaded,

keep all the information about your resources' skills and their levels,

find an employee for completing a task from another group if there are no alternatives: in such a way, you can avoid overall project delays and prevent other employees from overload.  
All these functions contribute to more efficient resource utilization and better project outcomes.    
Risks management based on scenario analysis
With the What-If Analysis feature mentioned above, you can run simulations to see what risks may appear throughout your project and take corresponding actions to prevent their negative consequences. Also, the projects/tasks that are at risk and require maximum attention are visible to everybody working on a project and marked with the red color, so that they are almost unlikely to be missed. 
Safe data import 
You don't have to worry about the safety of the data imported into the Epicflow system. It complies with EU General Data Protection Regulation (GDPR). There are the following aspects that guarantee your data safety:
your personal information is guarded within our secured networks, 

only a limited number of people who have special rights, and bound by NDA, Law restriction and additional Security organizational and technical measures can access this information; they will keep it confidential, 

we maintain the safety of your personal information with implemented security measures after you submit any data.
For more information, you can visit our Privacy policy web-page. 
To sum up, let's consider the most significant advantages of Jira's collaboration with Epicflow.
Benefits of Jira's Integration with Epicflow 
Efficient management of tasks and workflows (improved software development process for IT teams). 

Bringing together teams from different departments of an organization and their effective collaboration. 

Tracking teams' progress. 

Analyzing possible risks by running various scenarios of project outcomes.

Making informed decisions under conditions of uncertainty. 

Efficient utilization of all the available resources. 

Keeping all the data on your team members' skills and their capacity in one place. 

Managing your resources' load to make sure that your employees will be neither overloaded nor idle.

Safe and easy data import from Jira into the Epicflow system. 
Now, let's look into the technical side of the integration process. 
5 Steps of Jira's Integration with Epicflow 
The process of Jira's integration with Epicflow is rather easy; it consists of 5 steps. 
Preparation
This step requires the following actions:
verification of your data in Jira, which will optimize Epicflow's output and bring it closer to Jira,

creating a special account in Jira,

creating an API Token that will be required for establishing a connection before the data import (creating API Tokens is available in your Jira profile), 

creating a filter in Jira that will

determine the scope of projects, epics, and tasks for their import into the Epicflow system.
Establishing a connection 
For setting up a connection, you should enter your Jira instance, username, and previously created API token.
Defining the scope and projects for the import
This stage allows you to determine which of the projects/epics/queries from Jira will be imported as separate projects into Epicflow. You can also choose automatic import, and the Epicflow system will automatically import the newly created projects from the defined scope.
Selecting groups and users for the import
You can import either all Jira users or only those from the selected scope into Epicflow.
Finalizing the import
As soon as all previous configurations are correct, there's one click left to complete the integration. Although this final action cannot be undone, import settings can be reconfigured later if necessary. 
Thus, Jira's integration with Epicflow has lots of benefits: it adds powerful PM and RM functionality to Jira's task and work management opportunities to solve all your business' needs. 
Besides, the integration process itself is really easy and doesn't require a lot of effort. If you still have any questions or difficulties with this, you can visit our customer support portal, refer to official Jira documentation, or contact our support team.
You can also book a demo if you want to explore more Epicflow's functional capabilities.