Construction has long lagged behind manufacturing, retail, and agriculture by failing to embrace technological advances; a February report from the McKinsey Global Institute confirms this. The Economist has also observed that "the [construction] industry has become less capital-intensive, with workers replacing machinery." Lack of automation, as may be expected, has hurt productivity and project management and has led to a long list of delayed construction projects including the Berlin Brandenburg Airport, Stuttgart 21, and most nuclear power reactors. To digitize or not to digitize is the dilemma of every construction business owner this year. In reality, going digital is the only hope for getting in front in 2018.
Digitalization in Construction Project Management
McKinsey researchers have proven that construction is the least efficient and least digitized industry in the world. Tempted by inexpensive labor, construction leaders have overlooked the opportunities of integrating digital technologies to manage projects and construction sites. But the economy is dictating new rules. Looking for new revenue and value opportunities, CEOs are starting to rethink business models and implement new digital technologies and serial innovations.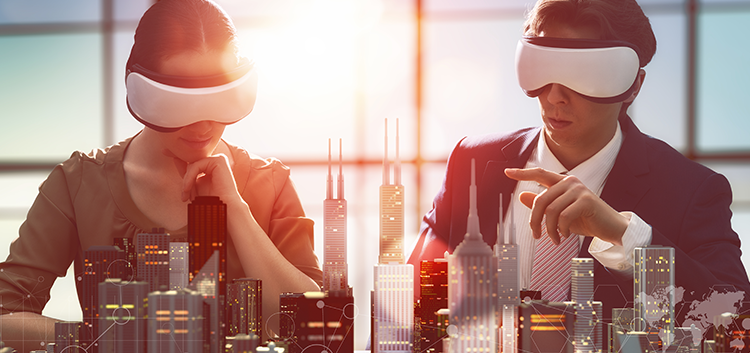 Efforts to go digital, however, can cost companies a lot when they're just getting started. The key challenge for project owners who embrace this kind of change is to ensure that their teams possess digital competencies. Once construction companies re-orient their approach, the results promise to be spectacular for construction sites as advances in technology reduce opportunities for mistakes at different stages of project planning. You'll have better knowledge of digital opportunities in construction with the following construction management trends.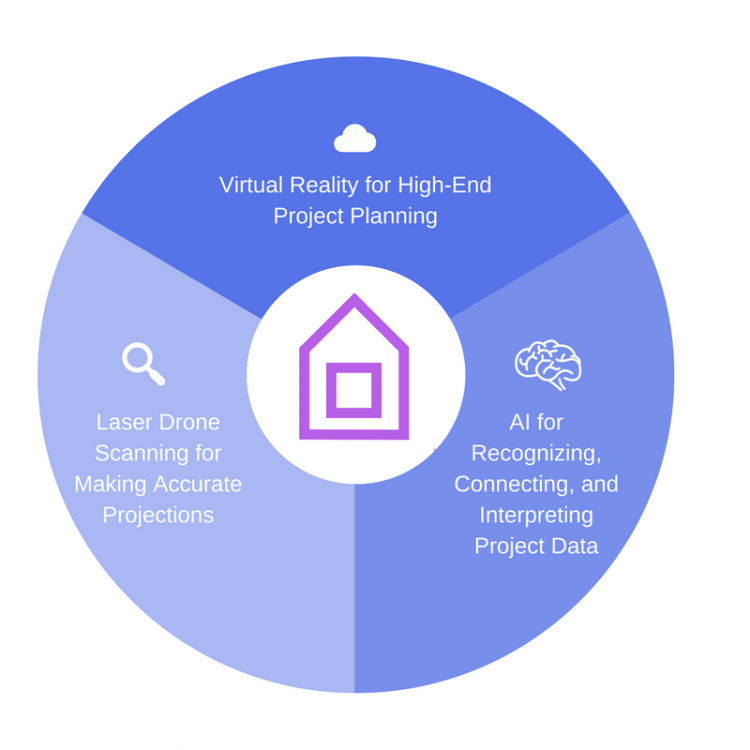 1. Virtual Reality for High-End Project Planning
Technological advancements in 2018 promise project managers who work in construction a new, lifelike view of their projects. As soon as Virtual Reality (VR) expands to the construction business, savvy senior managers and executives will be able to
model projects in 3D before actual construction begins;

predict what structures should be after construction;

spot discrepancies;

deliver consistently.
To receive virtual and close-to-real prototypes of projects, experts have already begun to use Building Information Modelling (BIM). Applying devices for high-definition scanning, construction companies can get a full understanding of the physical and functional characteristics of structures.
2. Laser Drone Scanning for Accurate Projections
The McKinsey Global Institute estimates that construction project delays are often due to geological surprises and suggests that higher-definition surveying can save construction projects from flying over budget. An interesting case involving a geological surprise was a flagship German rail project, Stuttgart 21, which has been plagued by two endangered species of lizard found on the potential construction site. A lack of appropriate scanning delayed the prestigious $7.06 billion rail project in southern Germany, and the construction of the high-speed Intercity Express line between Ulm and Stuttgart was put on hold. This reptilian surprise is expected to cost Deutsche Bahn $16.3 million for relocating the species to a safe and appropriate habitat.
Read More: 4 Lessons Learned from the Weirdest Cases of Project Failure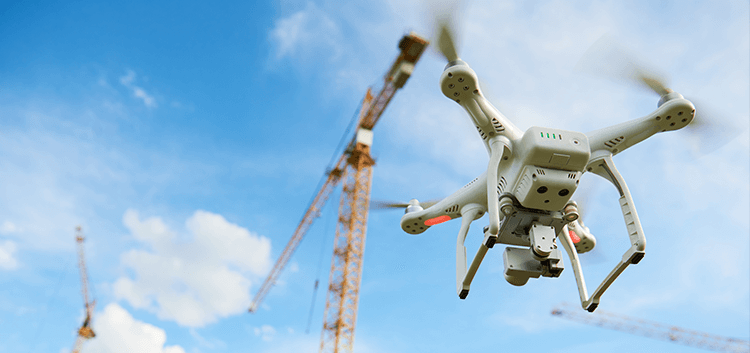 The use of drones to perform laser scanning of construction sites before construction commences will ensure that fewer mistakes are made at the planning stage of projects and will bring more safety to construction environments after. VR and drone scanning can make project information more accurate – technical engineers will be able to get the exact size and projection of buildings faster, and project managers will be able to sustain value.
3. AI for Recognizing, Connecting, and Interpreting Workflow Data
Artificial intelligence is gaining a foothold in construction. It has been estimated by Autodesk that 50 gigabytes of data is generated for the typical construction project. A Forbes contributor believes that "data is the new electricity." The challenge of handling all this data calls for intelligent machines that can interpret and analyze massive amounts of information. Artificial intelligence can take construction management to new heights by recognizing, connecting, and interpreting all sorts of workflow data: videos, photos, speech, and images. With AI, project managers can get a synthesis of this information and extract analytics by recognition algorithms.
Read More: How AI Will Change the Future of Project Management
An Intelligent Construction Management Toolbox
Virtual reality, drone scanning, and smart machines are only one side of the coin; the other is effective workflow management. If you use MS Project to plan, manage, and lead multiple construction projects at the same time, you probably know about the complexity of multi-teaming, multi-project task dependencies, and so on. That's why we recommend using MS Project in tandem with Epicflow, a tool powered by predictive analytics. This intelligent digital toolbox will help you succeed in prioritizing, detecting unfeasible milestones, performing what-if analyses, optimizing resources, and managing performance in general. Epicflow will help you become more powerful and in control.
A Mix of PM Methodologies: Migrating to Agile
Another trend in the construction industry is Agile. According to KPMG's 2017 survey, in the coming years most organizations will operate in hybrid environments. Business experts will blend their usual Waterfall and Critical Chain methodologies with Agile to respond proactively to up-and-coming innovations.
As Agile is expected to become the leading methodology in project management, we've compiled recommendations on how to find the middle ground without knocking your planning paradigm out for good. Check out our guide to fostering Agile values in construction in this article: How to Blend Agile Principles into Your Methodology.
Also, explore these project management techniques that have proven effective with hybrid methodologies.
In short, 2018 promises to be life-changing for the construction industry with a new set of operational skills and competencies in demand, digital innovations to adopt, and Agile principles to foster. But is it easy to manage your projects using MS Project? Do you feel confident taking everyday decisions with current project overview? Sign up below for a live demonstration of how Epicflow can make managing projects with MS Project smooth and easy (no joke).