Why do so many projects still fail? Epicflow has investigated common reasons for project failure. Discussions in LinkedIn PM communities helped us accumulate over 200 ideas, and we believe these insights might help you make your projects more successful. In this article, we share some of the main reasons for failure according to project leaders at IBM, Microsoft, GE Oil & Gas, Bühler Group, ExxonMobil, PMI, and other organizations.
Poor Project Planning
PwC claims that project planning is one of the most vulnerable aspects of a project. If a project's scope isn't well-defined, it can trigger failure. Over 50% of our respondents mentioned lack of proper planning and estimates to be among the biggest challenges. There are many factors that lead to poor project planning. Shailendra Medhi, a Scrum Master at Mastek, talks about the impact of bad planning: "Insufficient analysis before starting a project and agreement on the scope of the project also many times ends up in failure. If clear guidance is missing on how to tackle change requests, over time, it will lead to imbalance in the Scope, Cost, Time triangle." Careful planning is what gives a project a solid start and what gives the team a clear understanding of the goal. Philip Van Der Walt, a Project Manager at Lights-ON Collective, adds that "the most prevalent factor with the biggest snow-ball effect is the lack of proper planning and scope development / implementation, starting with practical and integrated design." Even well-qualified staff won't stop a project from failure if the scope wasn't clear from the beginning. Nicholas Harrison, a Staff Agile Transformer at GE Oil & Gas, highlights that the issue is poor requirements: "You can have the best engineers in the world, but if you don't have a clear idea of what you're building, it's already over."
Having a viable risk management strategy is an integral part of project planning. Sri Velamakanni, a Delivery Manager at Astute Payroll, highlights the importance of powerful risk management: "Risk strategies – proper analysis of risks and their tolerances – define the limitations of a project and its result. As an organisation, before a project begins, the project team should have a clear understanding of what the potential risks are, their tolerances and possible mitigations when such risks occur." You can't expect a project to be mature if stakeholders don't understand their work. Swaroop Bharadwaj , a Project Manager at Bühler Group, cites "having no project supporting organization structure and not involving the right stakeholders at the right time" as crucial reasons for failure. Serge Ilic, a Delivery Project Manager at Microsoft and a Vice President at the Project Management Institute, agrees, saying that many projects fail due to "lack of stakeholder or sponsor engagement." Eigen Halpin, a PMO Manager at Cisco, emphasizes the importance of proper organization, which presupposes clear roles and responsibilities across teams. Halpin describes the greatest risks as follows: "Misalignment or lack of acceptance of roles and responsibilities across project teams. Lack of strong organisational sponsorship and strategic alignment."  
Read more: How to Ensure Project Success: Risk Management Matters
Have you ever considered the idea that the notion of a "project" might itself trigger failure? Paul Oldfield, a team member at Youmanage HR, says that "running work as projects is the main cause of project failure. Projects are basically 'big-batch' ways of defining work. They ask us to get too much right up-front, far too much if what we're doing is development work." Oldfield also provides some good insights on what's vital in projects: "The main cause of failure (project or otherwise) is a shortage of understanding. It is often a shortage of understanding of the applicability of running 'projects'; nevertheless, there are many other shortages of understanding that can result in failure."
Improper Communication
According to a survey conducted by PMI in 2018, 29% of respondents said poor communication was the primary cause of project failure. Likewise, about 30% of our respondents related project failure to a poor communication flow. Ireneusz Bigaj, a Department Director at Comarch, says that "problems with unclear requirements, changes, and others can be resolved if there is efficient communication between PM and stakeholders." An unclear chain of communication inflicts damage on projects. Steven Sanchez, a Program Agile Coach at ExxonMobil, highlights that "continuous communication in all forms is crucial to both success and failure of most things, including projects."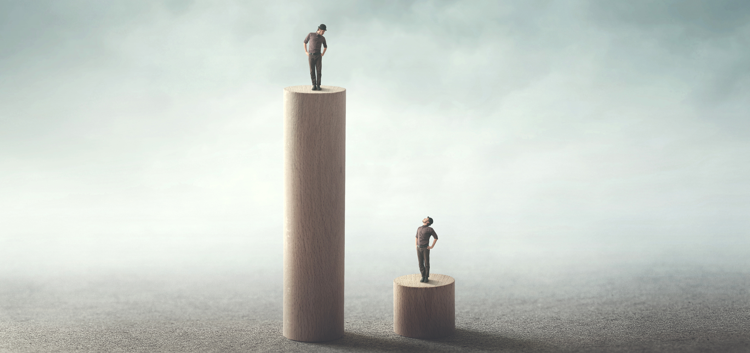 Reasons for project failure are often multifold; it's rarely just one thing that destroys all of your work. However, such a collapse is incremental: "There is no single reason for project failure. Sometimes it is the result of a cascading effect, sometimes it just starts with one issue which doesn't get highlighted at the right time to get a corrective action," says Sri Velamakanni. One of the primary instigators of this domino effect can be lack of honesty within teams and at the company in general. Jason Orloske, the VP of Operations at ImmunoPrecise Antibodies, claims that project failure can become reality if a "PM doesn't ask questions about the project's alignment with strategy (or [is] too afraid to ask) and makes wrong assumptions. Lack of open, honest communication by the project manager, i.e. reporting green on status reports when in fact it should be blazing red!"
Effective communication is also important for people to understand which projects are the most valuable to the company. Mark Moore, a Senior Program Manager at FIT, says: "The primary issue I've observed over the course of three decades is a lack of clear organizational alignment regarding how project delivery is supported from the top down in light of the projects that SHOULD be supported because they provide defined value." Jo Sunley (Tyler), a Commercial Programme Manager at Travelport, sums this up, identifying the factor that often ruins projects: "Failure to communicate in a way that builds understanding for all stakeholders."
Poor Leadership
Poor leadership and inexperienced project managers were responsible for 22% of all cases of project collapse last year, according to PMI. Participants in our survey agree about the risks caused by poor management. The experts we corresponded with emphasized that sometimes management is blind to the real state of their projects. Sridhar Nagaraja, a Project Office Manager at Amec Foster Wheeler, mentions that one of the reasons for project challenges is the "inability to see a big-picture in project / program management." Richard Bernheim, a former IT PMO Project Manager at Flowers Foods & Subsidiaries, says that management often makes the mistake of "not knowing how to effectively handle people's challenges." John Albrecht, an Agile Coach and Scrum Master at Centrica, talks about the complexity of setting a shared purpose and clear direction for people so they know where they're moving with their projects: "Not having a shared purpose, a why that sets a general direction that people can get around. Locking in to fixed scope/requirements that closes down options too soon."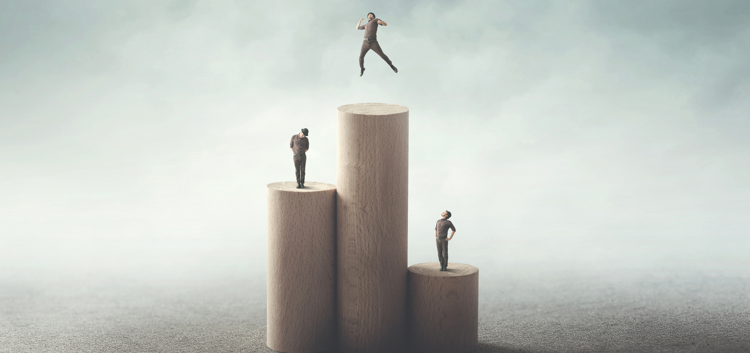 Being unreasonably demanding with employees is also a frequent mistake of management that leads to underperformance and project failure. Wayne Mack, an Agile Transformation Coach at NTT DATA, claims that "aggressiveness is the main reason for project failure. Being aggressive in scope, schedule, or cost increases the risk of failure. Unfortunately, what the business wants for it to be successful is to have the development team be aggressive in these areas. The problem is that the constraints are predictions. It is subjective as to what constitutes too much scope, too short a schedule, or too low a cost ahead of time."
Poor management is also about refusing to listen and consider the team's ideas, instead wanting everyone to blindly follow simply because of the level of authority. James Louch, Senior Principal Consultant at Pcubed, says "one of the most common reasons for failure is opinion trumping data. This is a failure of leadership, not listening and upward reporting, massaging information, or failing to provide the information in a digestible and clear format."  Weak managers also often make unrealistic estimates and unreasonable demands, expecting people to deliver an overwhelming load of tasks: "The desire to please the client/sponsor/stakeholder is resulting in unrealistic project estimates, leading to pressure on the team, leading to errors and missing of deadlines, as a result of which we often observe a lack of situational project management and critical thinking – panic!" says Stanimir Sotirov, the Director of Operations at Visrez.
Read more: 5 Tips on How To Improve Your Leadership Skills
Arrogant management and ego games indicate that a company's leadership is underskilled and don't know the value of their employees. Taoufik Samaka, a researcher at Toulouse Business School, claims that project failure can sometimes be explained by "too much politics and ego games between the stakeholders, incompetent project manager, weak PMO, and lack of proper mandate for the PM." Shailendra Medhi agrees, mentioning that "ego issues at the senior management layer can cause lack of collaboration within execution teams." Furthermore, in many cases, leadership is not decisive enough to take drastic and effective measures in project management. "As the saying goes, 'things roll down the hill.' Lack of decisive leadership causes confusion, conflict, low morale among team members and much more negativity," summarizes Ram Kumar, a Project Manager at IBM.
Our survey helped us ascertain that the project management system we're working on is relatable and can be of great help to our clients. Our PM researchers have designed Epicflow, software for managing multiple simultaneous projects, to help you tackle some of the most common reasons for project failure: planning, communication, risk management, and flexibility. If you're interested in dealing with these challenges effectively, read about how Epicflow drives project success.
We would like to thank all the participants in this study and wish them successful projects, involved teams, and pleasurable work! To learn about the solutions our experts offered, read Part 2 of our investigation.
Here are links to the surveys we conducted, where you can find even more useful insights: